Elections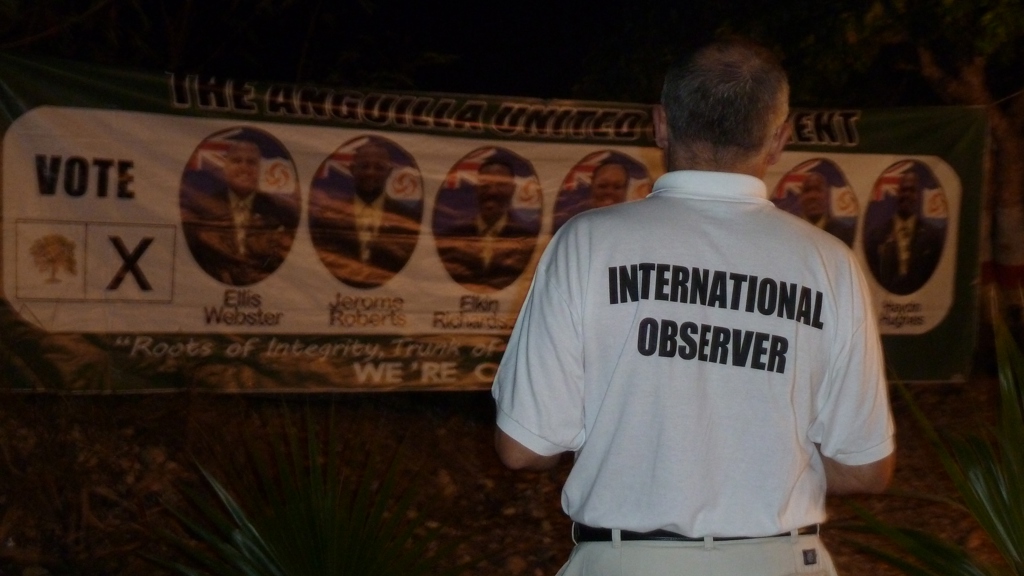 Election Observation Missions
As part of its commitment to strengthening democracy and good governance, CPA UK regularly, in its role as secretariat for CPA's British Islands and Mediterranean Region, carries out and supports election missions across the Commonwealth.
Since 2010, CPA UK has organised short-term Election Observer Missions (EOM) and Election Assessment Missions (EAM), and has supported a number of organisations in sourcing observers to participate in missions across the Commonwealth.
CPA UK is a signatory to the Declaration of Principles of International Election Observation and Code of Conduct for International Election Observers, signed at the UN in 2005.
CPA UK is committed to ensuring a professional approach based on observation of all aspects of the electoral process in accordance with international obligations, commitments and standards for democratic elections.
Election observance expresses the Commonwealth's interest and concern in promoting democratic elections within its wider policy of support for democracy, the rule of law and human rights.
As part of its work, CPA UK has devised a comprehensive bespoke handbook on carrying out Election Observer Missions, setting out examples of good practice. You can download it here.
__________________________________________________________
What CPA UK/BIMR can offer
1. Parliamentarians
CPA UK utilises networks and partnerships cultivated across and beyond the Commonwealth to assist in running its missions. As a parliamentary organisation, CPA UK brings together experienced parliamentarians, specialist NGOs and other related professionals to conduct high quality and comprehensive EOMs.
The participation of parliamentarians as observers is a key asset CPA UK brings to EOMs. Parliamentarians can offer credibility and visibility to missions. CPA UK sources parliamentarians from a cross-section of political and parliamentary backgrounds, all with some degree of election experience. This diversity and knowledge engenders a balanced and objective approach. Associated training, briefings and participation assists observers' professional development.
For elections in the Caribbean, Overseas Territories and Crown Dependencies, observers are mainly sought from the CPA's British Islands and Mediterranean, Caribbean and Americas regions. Observers from legislatures of a similar size to the election setting provide relevant perspective and understanding.
2. Organisational efficiency
CPA UK has a successful record of planning and deploying EOMs, usually within relatively short timescales. Its secretariat of trained and experienced staff provide first-class management and organisational support throughout EOM projects.
3. Comprehensive and compact missions
CPA UK has developed its customised methodology, incorporating international standards, good practice and codes of conduct into smaller, short-term missions in keeping with the size of the electorate. CPA UK EOMs frequently take place in territories with fewer than 30,000 voters, however they observe all aspects of the election process. Missions usually have a relatively short in-country duration.
___________________________________________________________
Recent Missions
This is a list of final EOM and EAM reports from all of CPA UK's recent missions.
Upcoming Missions
TCI 2021
Cayman Islands 2021
___________________________________________________________
Mission outcomes
Over the last ten years that CPA UK have been running Election Observation missions on behalf of CPA BIMR, there has been considerable achievements made across the UK Overseas Territories in relation to electoral reform. In 2018, CPA UK has collated these results. The report can be downloaded here.