The Gambia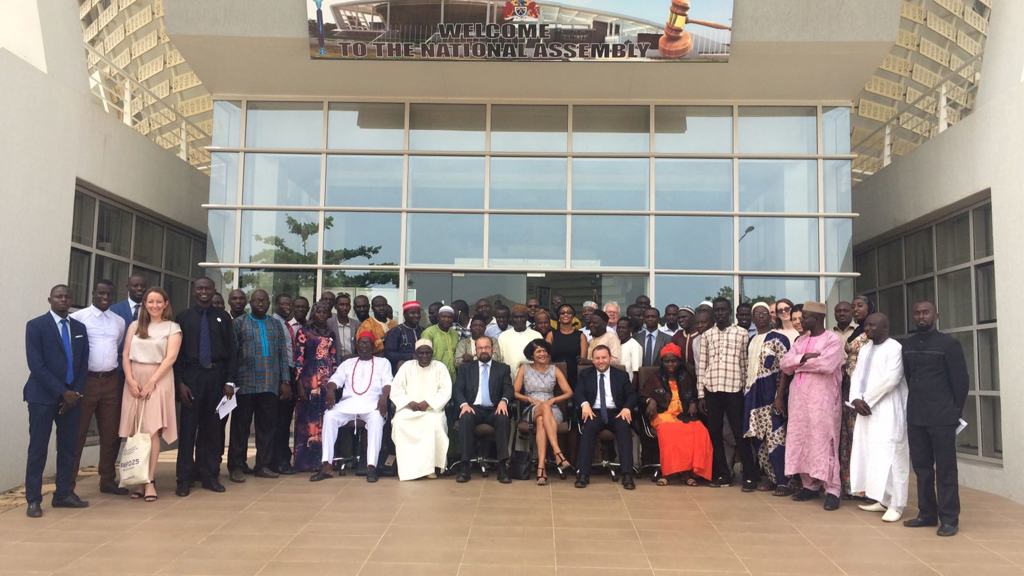 Key Facts
Head of State: President Adama Barrow
Joined the Commonwealth: 1965; left 2013; rejoined 2018
Capital City (location of Parliament): Banjul
Unicameral/Bicameral: Unicameral - National Assembly (58)
Further Information:
___________________________________________
CPA UK & The Gambia
CPA UK and The Gambia have worked closely together since the 2016 election. This work, undertaken in close partnership with Westminster Foundation for Democracy, was formalised in the signing of a Memorandum of Understanding in 2017 detailing two years of future work. 
CPA UK with WFD initially coordinated an induction for all new Members and Clerks of the National Assembly. This was carried out by three UK Westminster MPs and two UK Clerks. It subsequently coordinated a visit from Madam Speaker and Members of the National Assembly to the UK in a benchmarking exercise to explore the practice and procedure of the UK Parliament and the Welsh Assembly.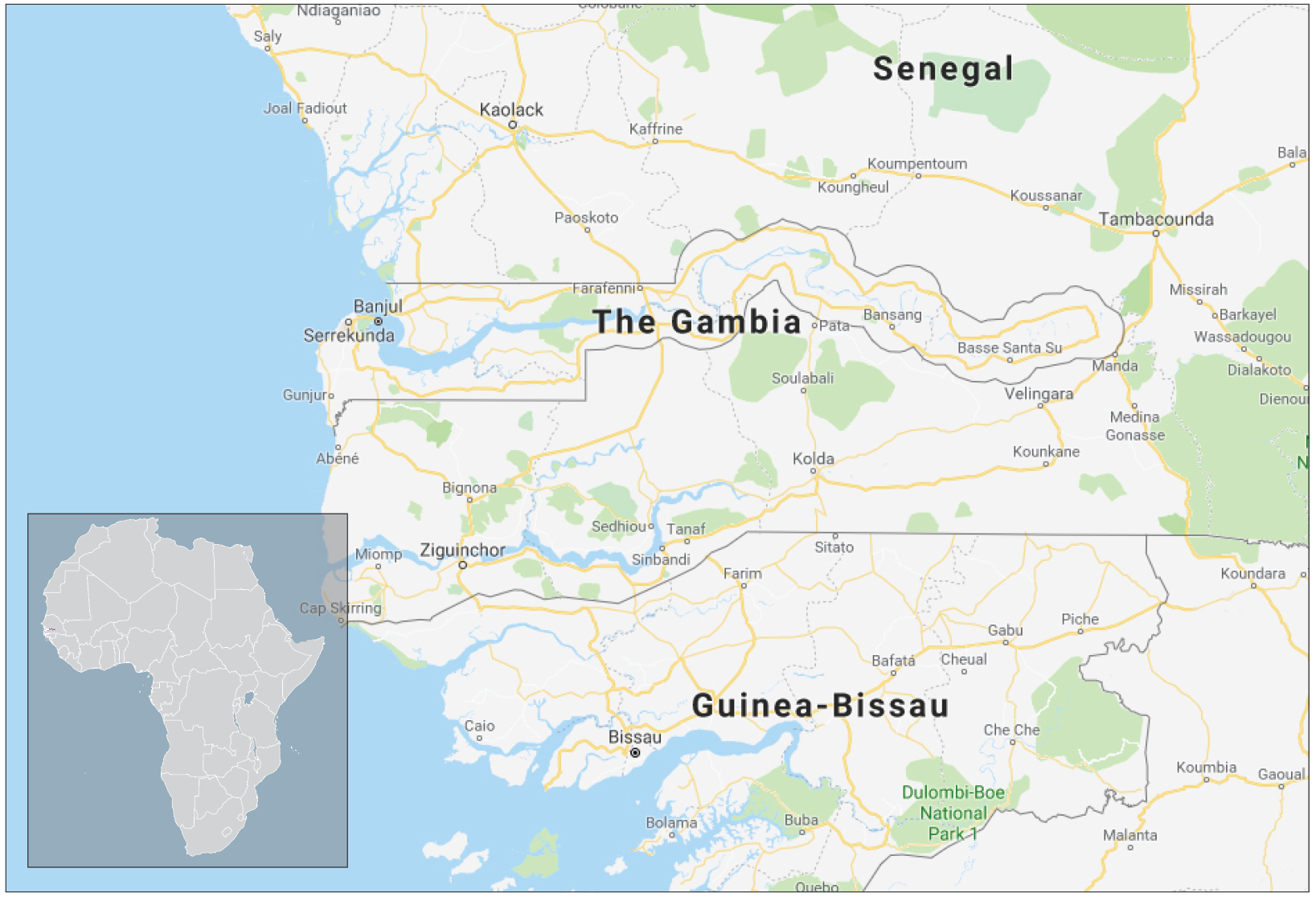 ___________________________________________
Our Recent Programmes
Review of the Standing Orders of the National Assembly, Banjul, 9 August – 8 September 2018
In May 2018, at the request of Madam Speaker, CPA UK and WFD agreed to undertake a holistic evaluation of the National Assembly in two parts, utilising experts to independently assess its current parliamentary procedures and its administrative human resource management capacity.
Whilst undertaking this evaluation it became clear that the National Assembly would welcome assistance in reviewing and updating their 2001 Standing Orders. Many of the issues relating to Standing Orders have been highlighted in the evaluation which will serve as a starting point for this secondment.
The month long secondment led by two clerks from the Northern Ireland Assembly with the support of the Standing Order Working Group (SOWG), reviewed and redrafted new Standing Orders and produced a report for the National Assembly. As a follow-up activity, the Standing Order Select Committee (SOSC) is now finalising the Standing Orders for it to be presented to the National Assembly.  
Africa-UK Public Accounts Committee Workshop 2018, Nairobi, 29 August - 1 September 2018
CPA UK organised an Africa- UK Public Accounts Committee workshop in Nairobi between 29 August and 1 September. The workshop aimed to enable Public Accounts Committees to fulfil their remit to scrutinise the value for money of public spending, to hold their governments to account for the delivery of public services, and to strengthen regional collaboration and seek opportunities for coordination. The workshop also provided an opportunity to participants to develop their technical skills and improve capacity through interactive exercises and knowledge and experience sharing. Around 45 delegates participated from 11 African countries.
Assessment and Training Programme, Bajul, 14-18 May 2018 
CPA UK conducted an assessment of The Gambia National Assembly's human resource capacity between 14 and 18 May 2018. The week-long assessment was aimed at understanding the current human resource capacity of the National Assembly, and to create a report of recommendations for the Speaker and the parliamentary leadership. The assessment included meetings and interviews with senior parliamentary and committee staff to ascertain current staffing levels against functional and best practice in parliaments of similar sizes and nature. At the end of the assessment period, CPA UK organised a training programme for parliamentary staff and National Assembly Members on the practice and procedures of the table office.
The assessment was conducted by a clerk from the Northern Ireland Assembly and was managed by a CPA UK staff.
Visit by Speaker and Members of the National Assembly of The Gambia, Westminster, 15-19 January 2018
CPA UK delivered an introductory programme exploring the UK Parliament's practice and procedures, and examining both technical and thematic elements of the UK's national and devolved legislatures. This programme also culminated in the signing of a Memorandum of Understanding detailing a future programme of work.
Induction Training for National Assembly Members, The Gambia, Banjul, 18-21 September 2017
Building on scoping visits undertaken by CPA UK and WFD in March and May 2017 and an assessment report produced on the outgoing National Assembly of The Gambia in March 2017, this induction programme addressed a variety of needs outlined by the National Assembly.
Delivered over four days, this programme explored a wide range of parliamentary procedure and practice, and was broadly divided into four areas: an introduction to parliamentary practice and procedure; legislative, scrutiny and representative functions of Parliament; parliamentary engagement with the public; and a Westminster-style debate and select committee evidence session.