Seychelles and UK Parliamentarians share experience in Post-Election Seminar
Published 30 July 2021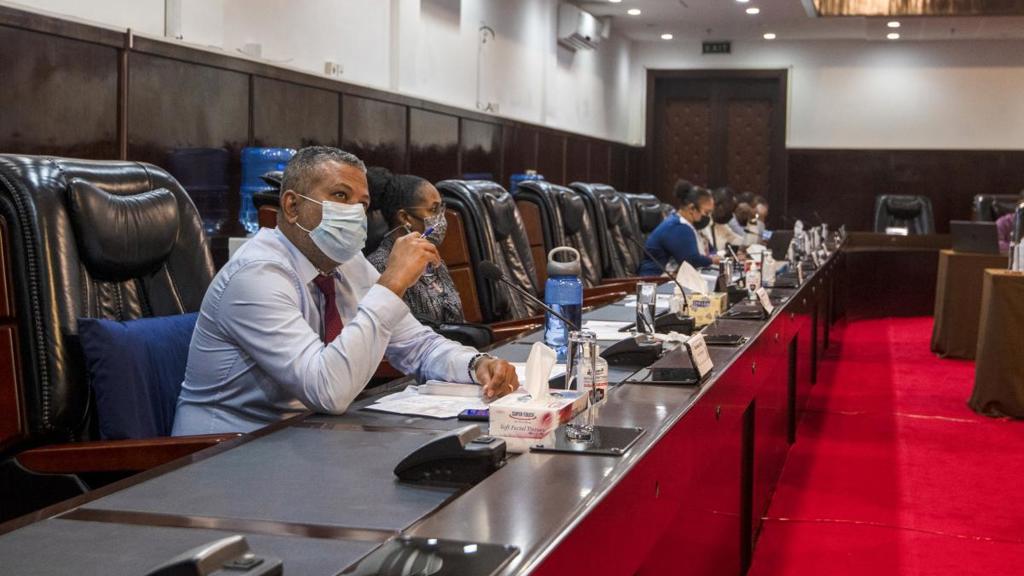 CPA UK in collaboration with the National Assembly of Seychelles is delivering a series of virtual training sessions to support the induction and professional development of National Assembly Members elected in October 2020.
The Post-Election Seminar explores the role and responsibilities of parliamentarians and the various scrutiny tools at their disposal. It also considers how parliamentarians can be most effective in the chamber, in committees, and in their constituencies. The first day of the programme on Friday 23 July 2021 saw UK and Seychellois parliamentarians share their experience and advice for newly elected members, compare the legislative processes and related procedures in their respective legislatures, and explore issues around budget and financial scrutiny. The programme will continue in September with further exchanges between members, clerks, and parliamentary staff from both countries.
Opportunities & challenges for new parliamentarians
The transition to their new role can be daunting for newly elected representatives with little or no parliamentary experience. Baroness Blackstone and Yvonne Fovargue MP recommended seeking advice from more experienced colleagues, who understand the pressures and responsibilities that elected members face daily. Deputy Speaker Hon. Gervais Henrie further advised identifying trusted contacts to ask for feedback on past work.
---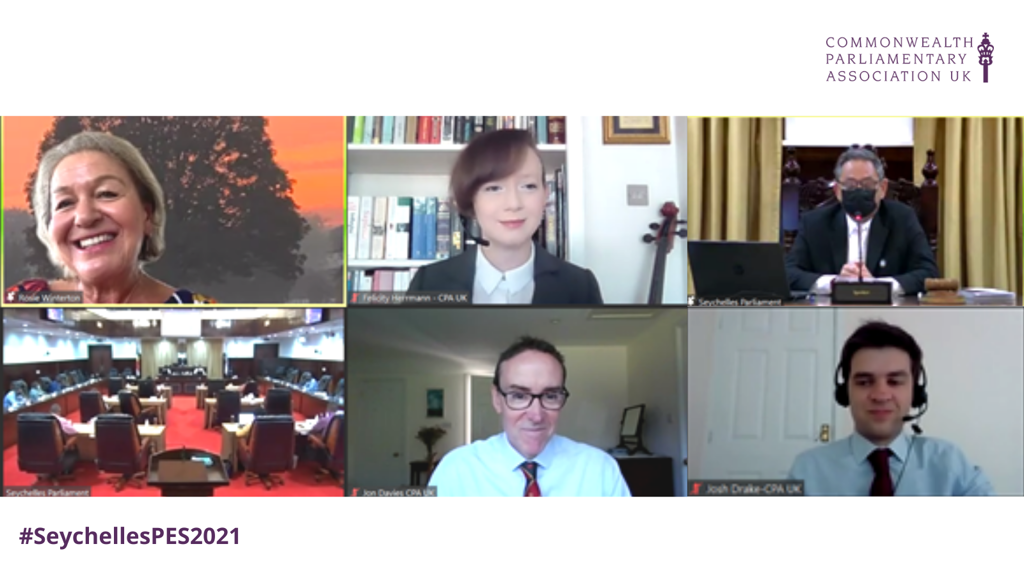 ---
New members can maximise their impact by choosing a topic or topics to focus on, for example through committee membership, and concentrating time and resources on fewer projects to avoid overextending oneself. With varied responsibilities across representation, legislation, and scrutiny, parliamentarians will need to be confident researchers, thinkers, and speakers. This also requires some expectation management as representatives will not be able to resolve all requests from constituents. Speakers also highlighted the importance of making time for family as they are a parliamentarian's support network outside of work.
Top tips for new parliamentarians
Connect: Seek advice from more experienced colleagues and grow your network
Observe: Improve your public speaking skills by listening to Chamber speeches
Grow: Make use of any learning or training opportunities available to you
Collaborate: Work across party divides to increase your impact
Focus: Choose one or a few subjects to direct your time and resources
Appreciate: Acknowledge the support provided by staff, activists, family
The legislative process
The process of passing a bill in the UK Parliament and in the National Assembly of Seychelles is very similar and strongly influenced by the strength of government in parliament, public opinion and the media, campaigning groups, and findings uncovered during the scrutiny process. Kerry McCarthy MP and Hon. Bernard Georges highlighted limited time as a major challenge, especially when government is pursuing a large legislative agenda. Post-legislative scrutiny is also considered challenging in both parliaments. While the National Assembly undertakes less post-legislative scrutiny, some Members of the UK Parliament feel government does not respond adequately to their assessments of enacted bills. Careful planning and timetabling for parliamentary business, including setting a legislative agenda in advance, can help allocate limited time more efficiently. New MNAs are encouraged to submit private members' bills – rare in the National Assembly in recent years, Private Members' Bills present another opportunity for achieving significant impact, even as a new parliamentarian.
---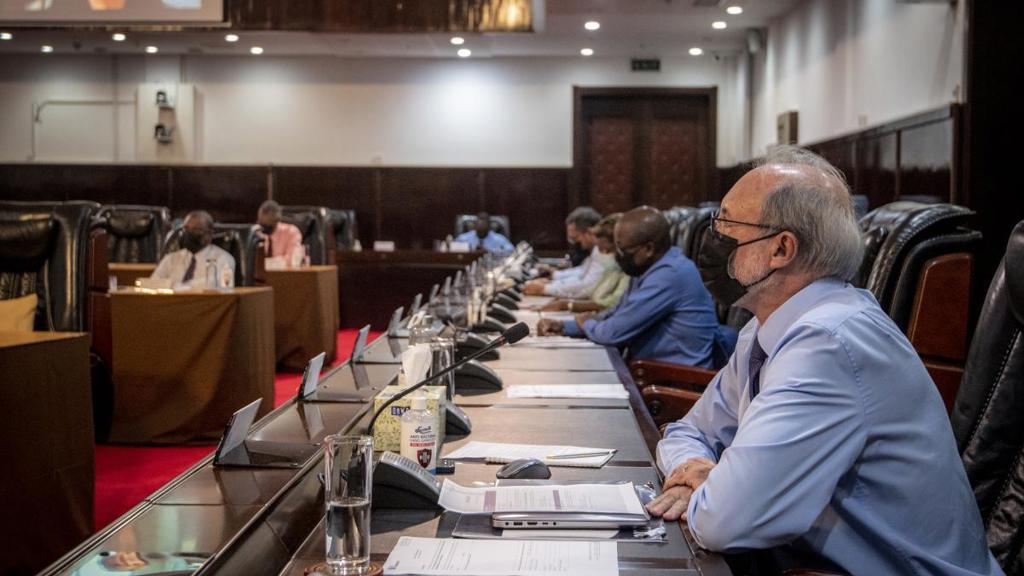 ---
Budget and financial scrutiny
Participants identified many similarities in the two parliaments' approach to budget and financial scrutiny: both have two committees undertaking this work and invite government, business, banking, and civil society representatives to give evidence. In the UK, the Public Accounts Committee investigates where money is spent and where it is wasted, while the Treasury Committee oversees the Central Bank, its governor and activities, the Chancellor, the banking system, and the budget of the government. In Seychelles, the PAC and the Government Assurances Committee work on financial oversight, where the latter has a more local remit by assessing value for money and government's ability to deliver.
Hon. Sebastian Pillay outlined budget-related activities in Seychelles are divided into a pre-budget phase and a screening or post-budget phase. New MNAs will find it helpful to familiarise themselves with existing legislation and to learn how MNAs can interact with the budget. MNAs have always been involved at a local level, to ascertain how the budget is implemented in their constituencies, but had limited opportunity to contribute to forming the budget. Some Members in the UK and Seychelles expressed an interested in moving beyond the current model, to also scrutinise current instead of only past spending.
In any committee with a financial remit, Members should be equally meticulous in interrogating government representatives from their own party as that of the opposition. Even as an opposition member, parliamentarians can make a significant impact by challenging government's expenditure choices through asking tough questions. Preparation and collaboration are crucial in this, so utilise the clerks, their expertise, and their research for the facts, analyse the budget to identify strengths and weaknesses, and never make political statements that would detract from scrutiny.
Participants from the UK and Seychelles found the first day of the Post-Election Seminar an interesting experience offering learning on both sides, and they look forward to continuing the programme in September. The programme follows a delegation visit to the Seychelles CPA UK facilitated in February 2019. For more information on past CPA UK work with the National Assembly of Seychelles, please visit our country page.