UK and South African Parliaments tackle post-Covid HR challenges
Published 16 September 2021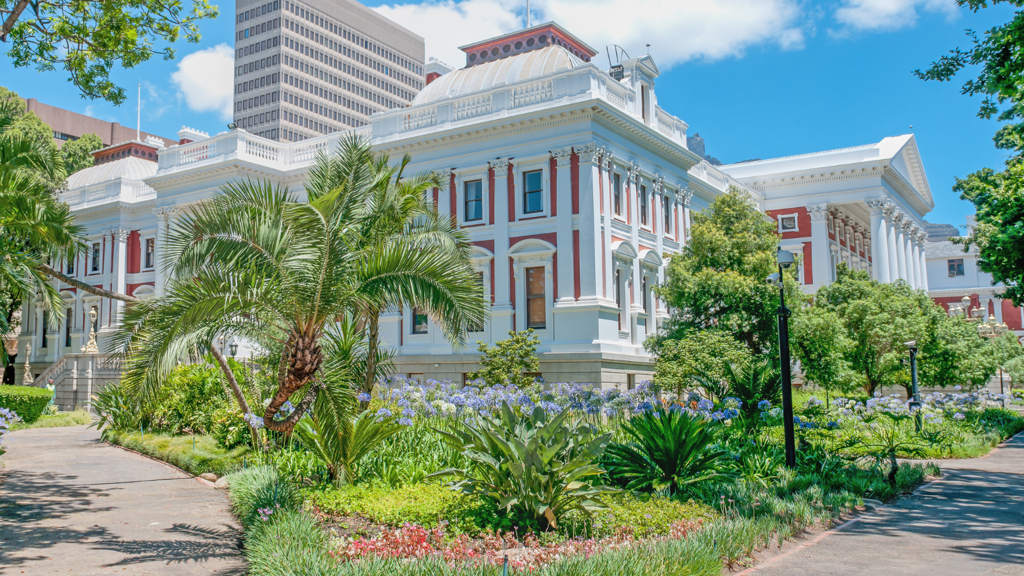 On 13 September 2021, HR experts from the UK and South African Parliaments participated in a virtual session facilitated by CPA UK and the Core Business Support (CBS) Division to discuss HR strategy and policy, post-covid adaptation, and structural reorganisation. The event forms part of a series of exchanges between clerks and parliamentary staff to share experience and learning to the mutual benefit of both Parliaments.
Since ways of working changed and staff faced various challenges during pandemic restrictions, the key focus for HR teams in the House of Commons has been the health and wellbeing of staff. Many processes were put on hold at the start of the pandemic, for example, review and probationary periods were extended and disciplinary systems paused or changed. Being flexible and considerate were the main priorities, and ensuring staff felt supported through any HR processes during that time. The Staff Handbook continued to act as a guide to advice from HR services, alongside employment legislation.
In the South African Parliament, the pandemic affected a major organisational realignment project that was launched in 2018. Following a macro diagnostic assessment, a key outcome of the project's analysis and design phase was a joint shared services function (for example, legal and research services) which supports both Houses, enhancing transparency and facilitating easy tracking of core processes. The design approach included staff input in the design stage, alongside benchmarking against other jurisdictions. The joint service model presents a significant difference to the UK Parliament where only some services, such as the Parliamentary Digital Service (PDS), are joint across the House of Commons and House of Lords. Both Houses have separate teams for many other functions, including HR, and collaborate at times. The third and final phase involving the implementation of approved operating models and business processes has been ongoing since 2019.
Staff in both Parliaments consider the establishment and maintenance of an institutional culture a challenge, particularly given the highly diverse teams and roles across the parliamentary administration. Effective communication and inclusive consultation are important to translate values and strategy objectives into meaningful messages for individual staff members.
Discussants agreed that trade unions are important stakeholders and partners for HR professionals in both Parliaments and can offer important support in change initiatives. Where there is going to be a substantial change to policy or workforce, it helps to inform trade unions at an early stage. If any individual holds strong concerns, a separate discussion can provide the right context to better understand and address such concerns.
CPA UK would like to thank all attendees for contributing their time and expertise to this insightful discussion. For more information on our work with the South African Parliament, please click here. 
In attendance:
Ressida Begg, Division Manager, Core Business Support
Yusrah Gambeno, HR Business Optimisation Specialist
Fiona Southwood, HR Business Partner
Ruwayda Thomas, Executive Assistant to the Division Manager
Tim Parkin, People Strategy, House of Commons
Bukola Akinjogbin, Head of HR Advice Services, House of Commons
Sally Bazeley, Senior HR Policy Adviser, House of Commons
Elizabeth Rousou, HR Business Partner, House of Commons
Felicity Herrmann, Africa Regional Programme Manager, CPA UK