Women in Parliament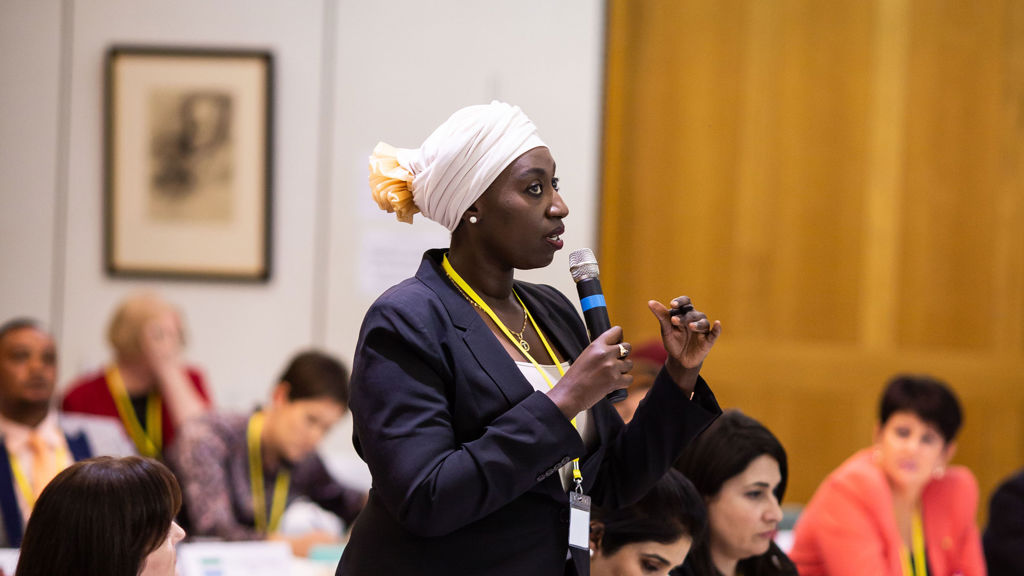 Supporting Women in Parliament and Advancing Gender Priorities across the Commonwealth
CPA UK works to achieve representative democracies by facilitating inter-parliamentary engagement and learning across the Commonwealth, to support women parliamentarians in promoting themselves in parliament and in further developing the skills they need to succeed in fulfilling their mandates.  
In so doing, CPA UK develops programmes and projects to strengthen the capacity of women parliamentarians to not only advance in their roles, but also in addressing gender concerns and furthering gender equality aims. 
Our objective for this theme is to support parliamentarians to be active in implementing measures to increase gender representation and gender-sensitive practices within procedure and scrutiny, as well as to strengthen legislation to support ending violence against women and girls within their regions. 
We do this by:   
| | Creating spaces for women to enhance their leadership skills. |
| --- | --- |
| | Supporting parliaments to implement gender-sensitive approaches. |
| | Supporting parliaments in strengthening gender-based violence legislation. |
---
Women's Roadshow
CPA UK has worked in collaboration with Glitch UK and BeSpoke Skills to deliver a series of workshops for women parliamentarians around managing online and offline abuse. The roadshows aimed to deliver a programme tailored to each local and cultural context of the Commonwealth, addressing women parliamentarians' key concerns around online violence and its continuum with violence in the offline space. This included training on digital self-defence, digital citizenship, assertive communication, and safety responses.
The Roadshows aimed to ensure women parliamentarians are more resilient and better able to mitigate abuse, to more confidently participate in their parliamentary business online and offline in their jurisdictions.
Over this series of workshops, CPA UK trained over 100 women parliamentarians across 30 Commonwealth legislatures.
In the lead up to International Women's Day 2022, CPA UK launched a guide for women parliamentarians on managing online and offline abuse. This guide contains many of the advanced techniques shared during the roadshows. While this updated guide cannot reduce the risk to zero, CPA UK hopes it will act as a practical resource for parliamentarians to refer to when developing approaches to managing their online communications and offline safety.
---
Commonwealth Women Parliamentarians
CWP is the network of women Members of CPA Parliaments, and aims to:
Build the capacity of women elected to parliament to be more effective in their roles;
Improve the awareness and ability of parliamentarians, male and female, to include a gender perspective in all aspects of their role - legislation, oversight and representation;
Help parliaments to become gender-sensitive institutions
CWP is governed by a Steering Committee made up of representatives from each CPA region. The International Steering Committee is chaired by Hon. Dato' Noraini Ahmad MP, Member of Parliament of Malaysia. CWP works on a regional basis, with each of the nine regions of the CPA coordinating programmes, conferences and meetings among its legislatures. CPA UK coordinates the British Islands and Mediterranean Region (BIMR).
Read more here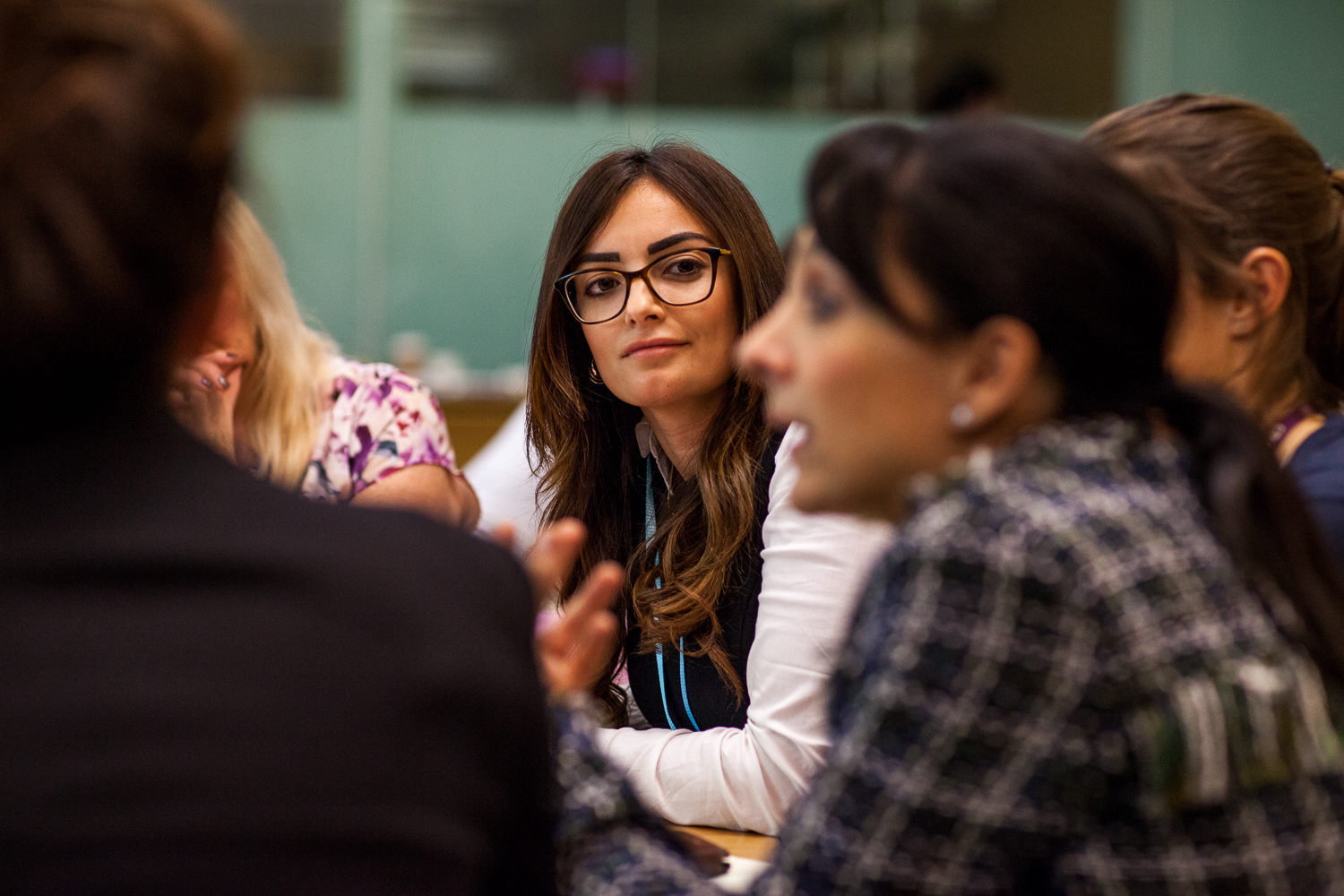 Recent Programmes
Gender Champions
CPA UK's Gender Champions are a mixed-gender network of parliamentarians who have committed to representing and advocating for CPA UK's gender priorities within their legislature. Each Gender Champion has committed to a personal pledge of which the network aims to support them in delivering.  
Gender Champions are responsible for working within their legislature as an ally of women's rights, by committing to and delivering on a personal pledge on a key area of gender concern. Together, the Gender Champions form a network of champions for gender equality in their respective legislatures. 
To be considered for the 2023 cohort, please contact the team here. 
---
Resources
Gender-Sensitive Responses to Online Harms
A Guide to Managing Online and Offline Abuse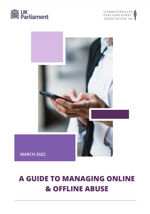 Review of the Effectiveness of Legislation Protecting Women from Violence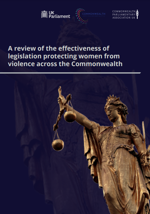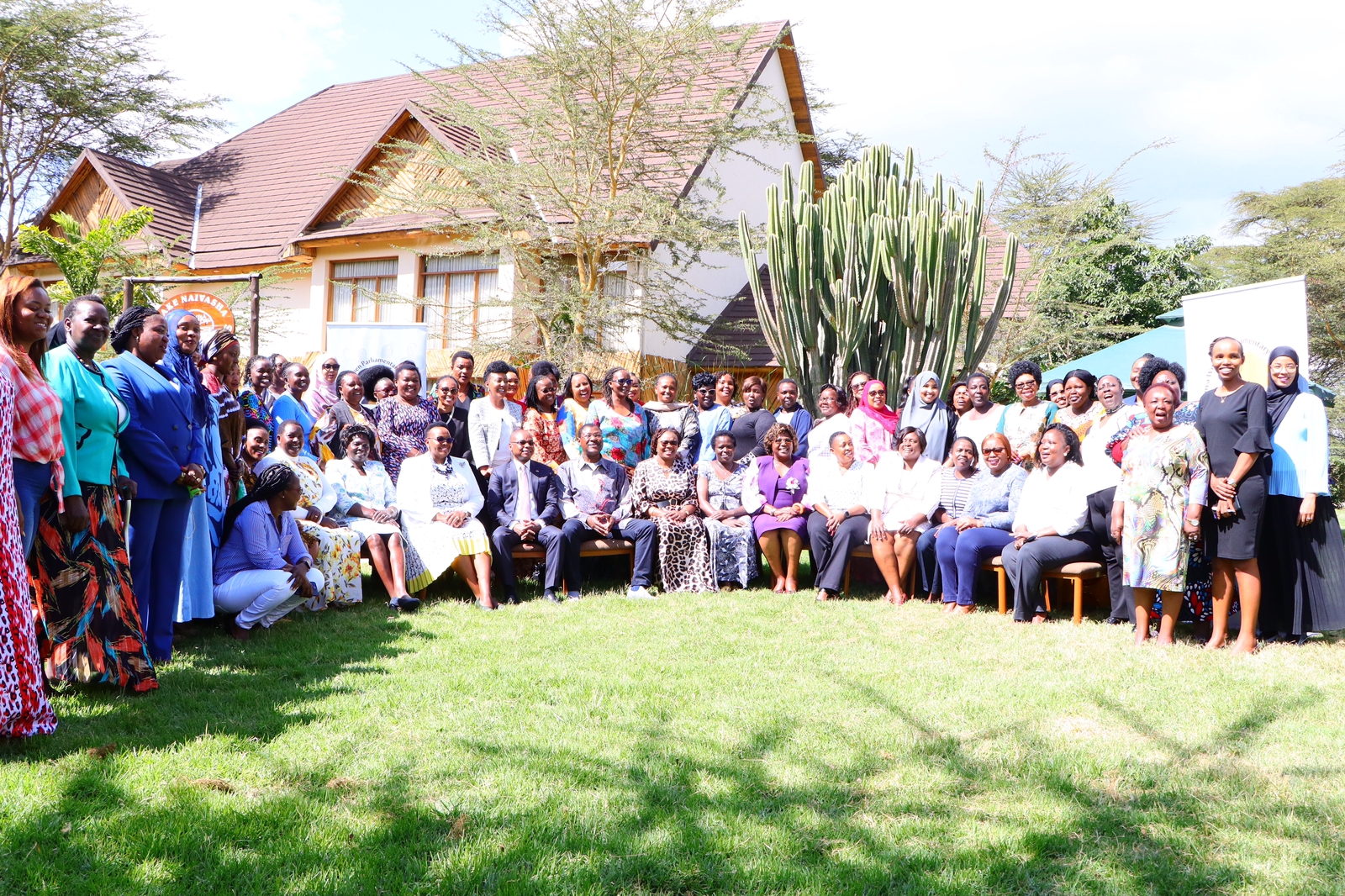 Kenya Parliamentary Visit with the Kenya Women Parliamentary Association (KEWOPA)
10 - 13 July 2023
CPA UK organised a visit to the Kenyan Parliament to engage with the Kenyan Women Parliamentary Association on the topic of women in parliament.
KEWOPA is a cross-party caucus engaging women parliamentarians drawn from the National Assembly and the Senate, which works to promote and advocate for women's rights.
Photo credit: @KEWOPA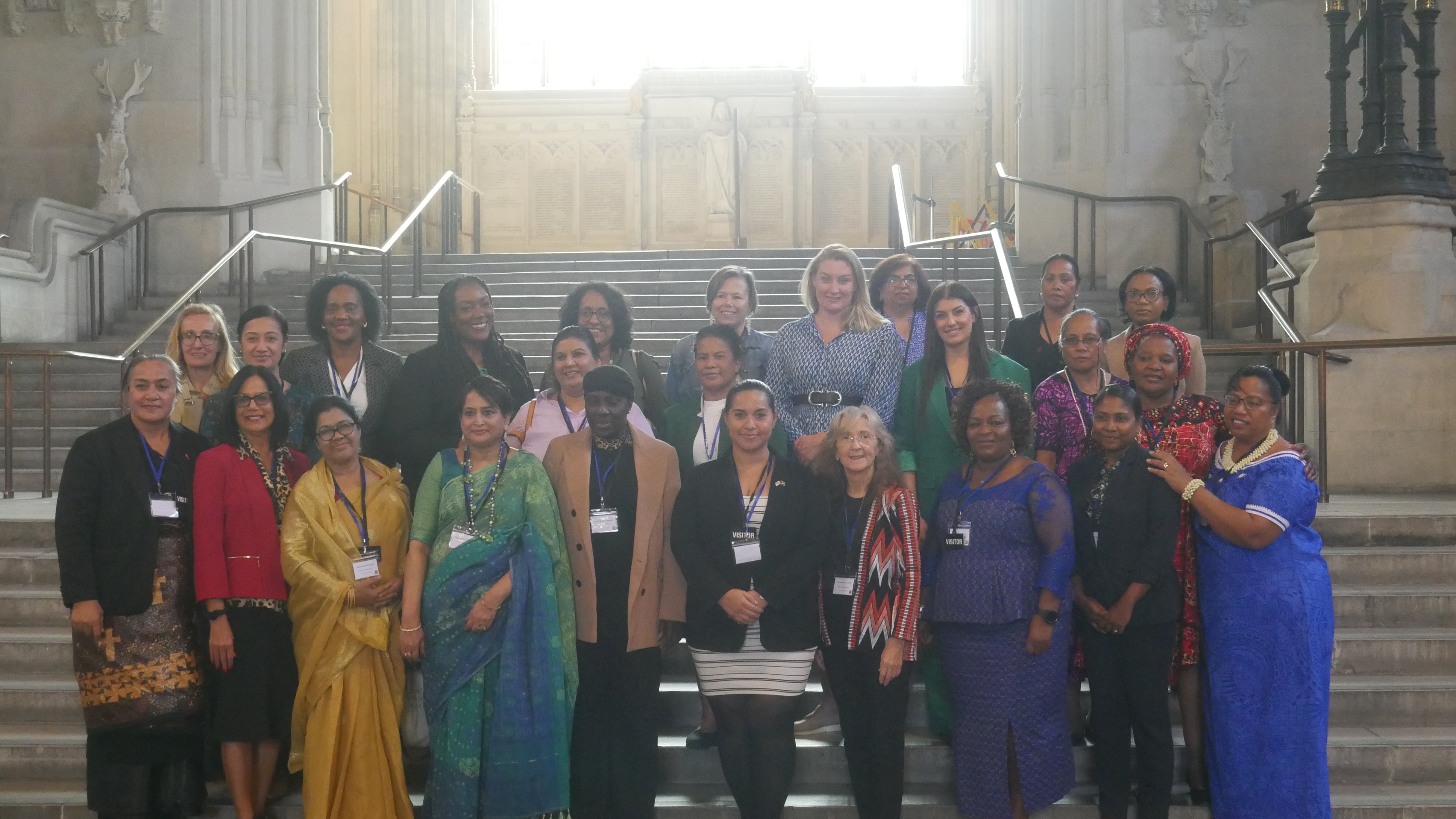 Women in Trade Workshop
20 - 22 June 2023
CPA UK hosted a three-day Women in Trade Workshop for Parliamentarians across the Commonwealth in Westminster, with the aim of discussing the impact of trade agreements on gender equality, poverty alleviation and the women of the Commonwealth's economic empowerment.
Discussions centred around deepening participants' technical knowledge of international trade - from how agreements are negotiated to how parliamentarians can exert influence over the process. The programme also focused on parliamentarians' leadership and communications skills.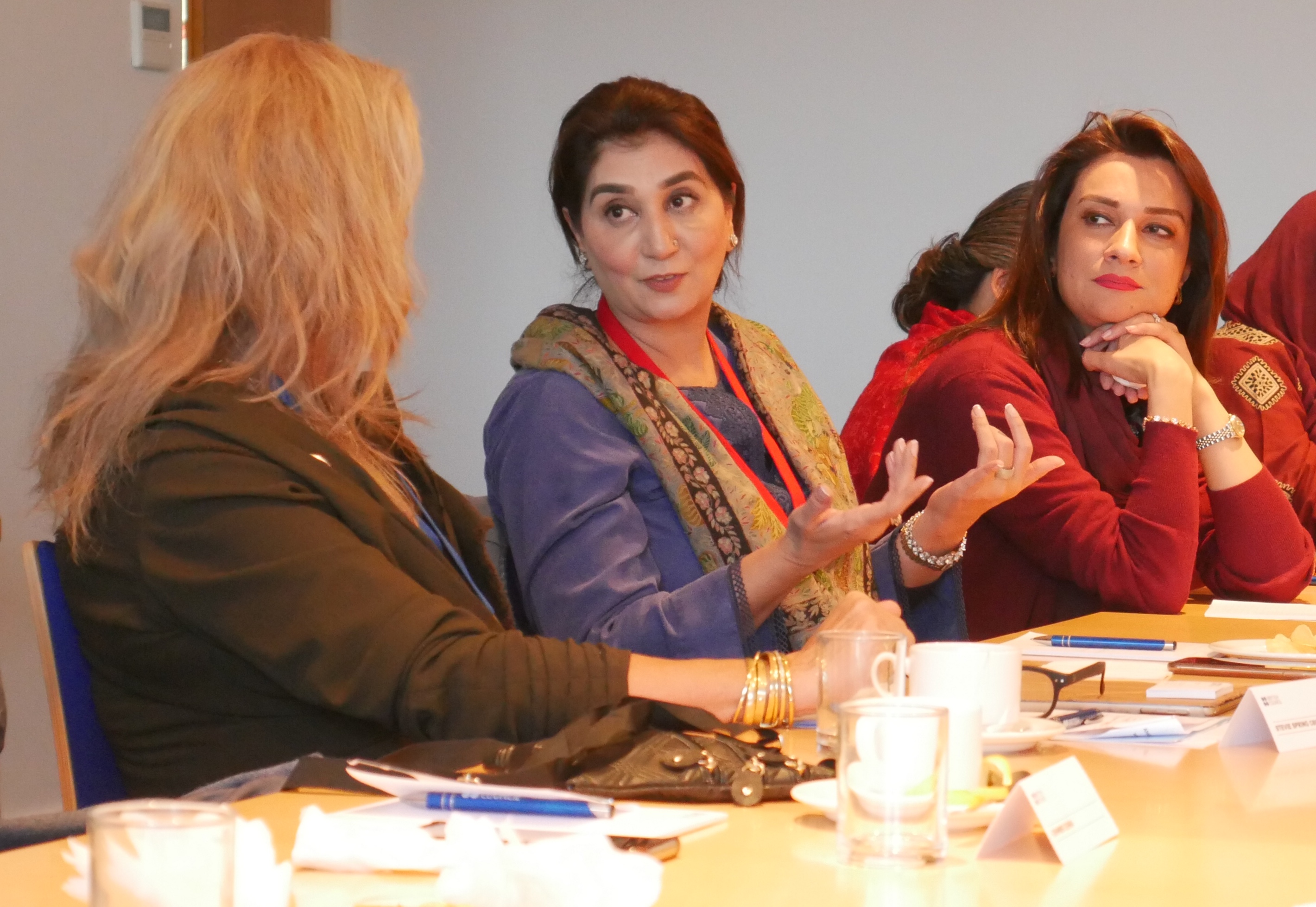 Pakistan Women's Caucus Workshop 2022
12 - 14 December 2022
CPA collaborated with UN Women Pakistan to deliver three half-day workshops from 12 - 14 December 2022 for women members of Pakistan's Provincial Assemblies.
The Workshop was a space for women members to come together to share their aspirations, challenges, and reflect on good practice on women's representation and gender-sensitive scrutiny.
The programme focused on communication, codes of conduct and workplace equality networks, and gender-sensitive scrutiny as well as policy areas of interest highlighted by provincial members in Pakistan.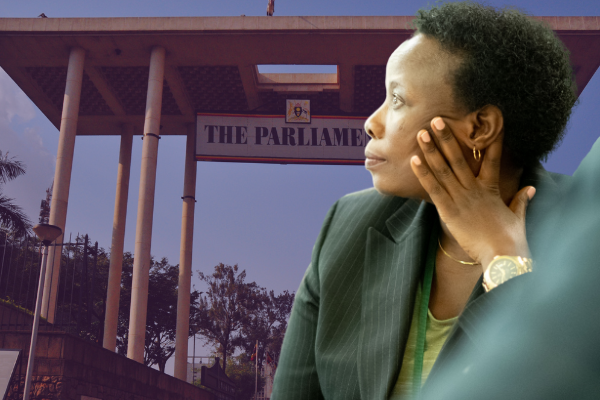 Workshop for Women Parliamentarians with the Parliament of Uganda
24 - 25 July 2022
CPA UK was delighted to partner with the Ugandan Women's Parliamentary Association (UWOPA), UN Women Uganda, and the Westminster Foundation for Democracy (WFD) to facilitate a Workshop for Women Parliamentarians in July 2022. 
The programme focused on effective committee work and included public speaking and communications training sessions.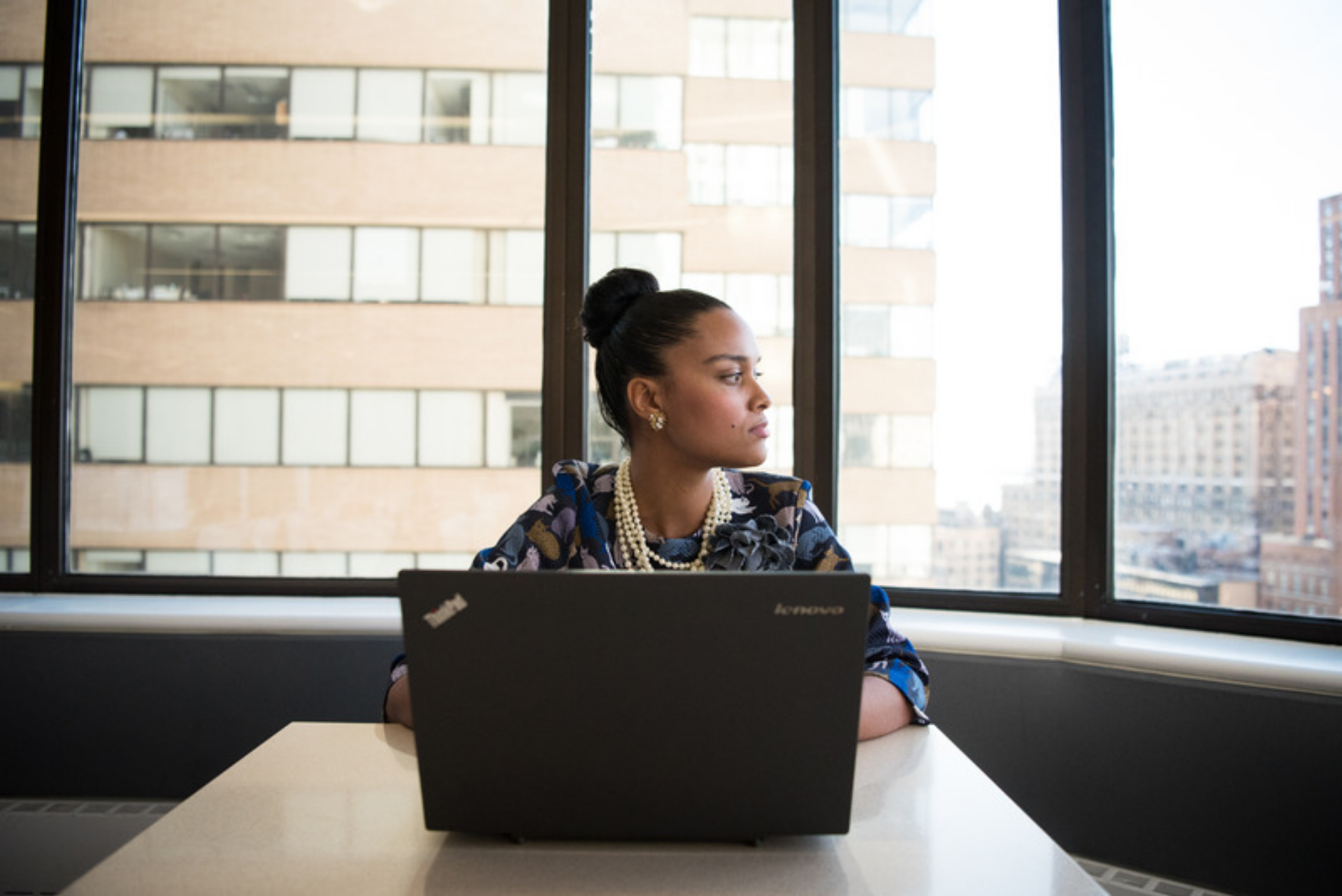 CPA UK's Virtual Roundtable on Gender-Sensitive Responses to Online Harms (March 2022)
CPA UK held a virtual roundtable on the topic of gender-sensitive approaches to addressing online harms and welcomed a panel of 5 expert speakers to discuss the key principles underpinning good practices responses to online harms and how parliamentarians can apply gender-sensitive approaches to scrutinise their governments' proposals. The UK Government's Online Safety Bill was used as a case study to highlight lessons and recommendations for Commonwealth parliamentarians to apply to their respective jurisdictions.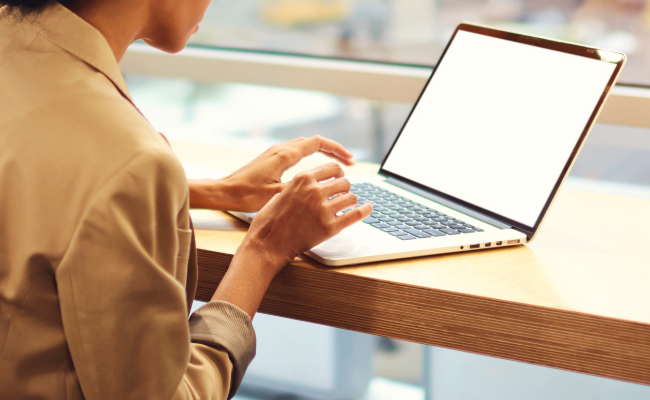 CPA UK's Women's Roadshows (June 2021- December 2021)

 
CPA UK hosted a series of workshops facilitated by Glitch – a UK charity working to end online abuse – and communications consultancy BeSpoke Skills. These updated workshops aimed to deliver a programme tailored to each local and cultural context of the Commonwealth, addressing women parliamentarians' key concerns around online violence and its continuum with violence in the offline space. This included training on digital self-defence, digital citizenship, assertive communication, and safety responses.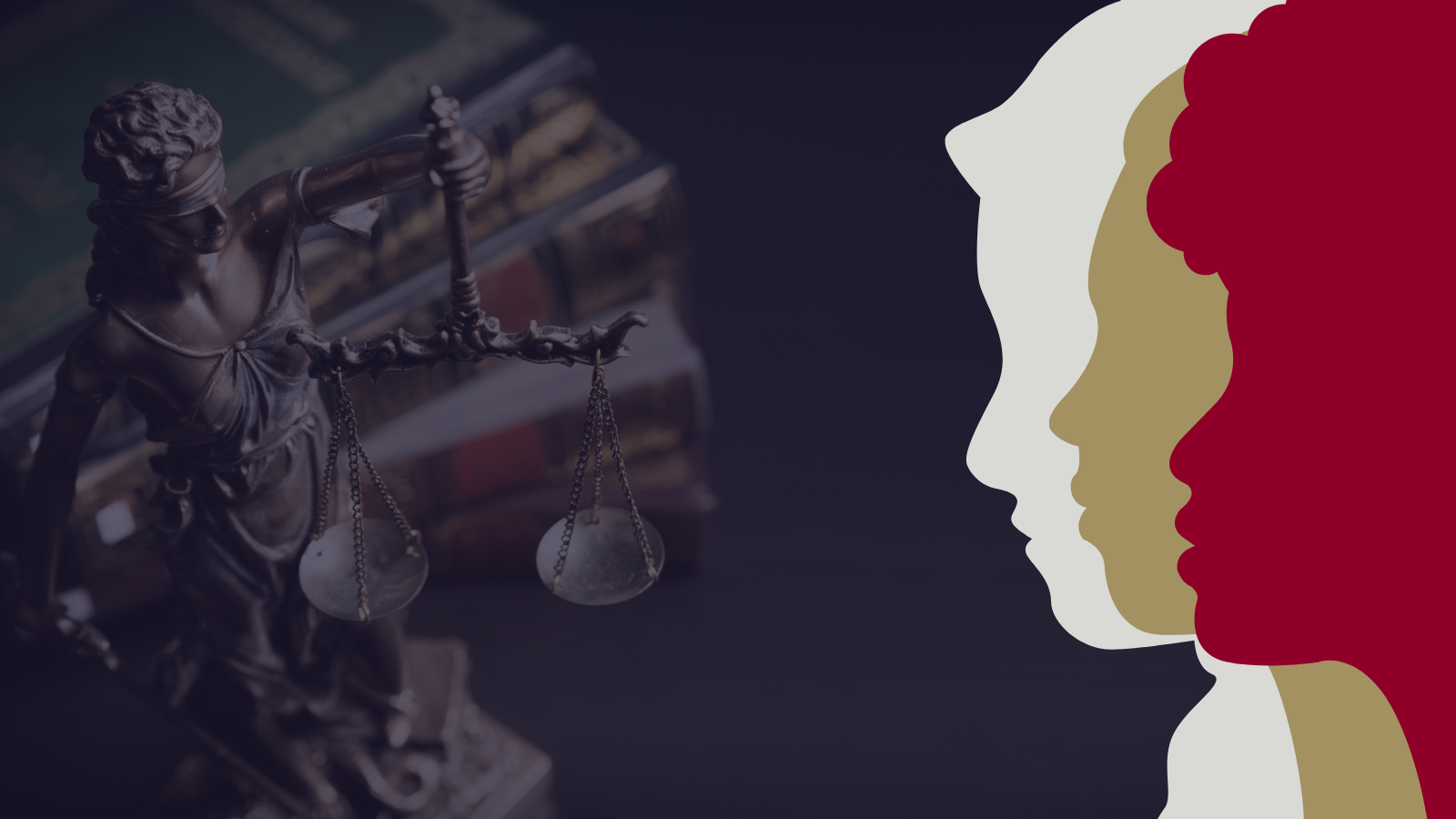 CPA UK Review of the Effectiveness of GBV Legislation (December 2021 – March 2021)

 
One month since International Women's Day 2021, CPA UK published a report on the effectiveness of legislation protecting women from all forms of violence across the Commonwealth. By bringing valuable insight into how effectively women are protected by legislation in their jurisdictions, the report highlights the shared challenges faced by Commonwealth legislatures in meeting international standards, and existing good practice examples of overcoming these challenges.  
This report has been informed by 6 regional roundtables with 32 parliamentarians and legislative drafters from across the Commonwealth. It also draws on consultation responses from parliamentarians and legislative drafters and a range of civil society organisations and academics with regional oversight in the Commonwealth.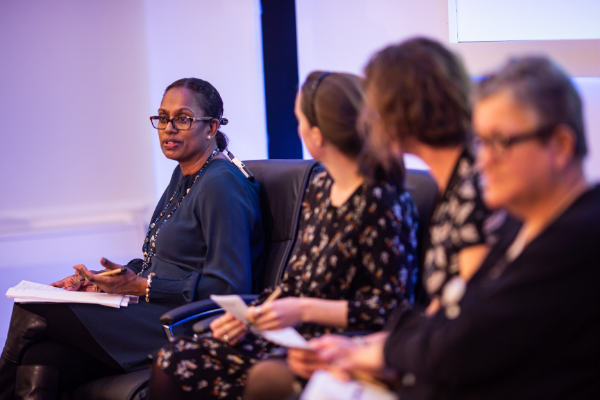 CPA UK International Women's Day Event (March 2021)
On this year's International Women's Day, CPA UK hosted a Women's Parliamentary Debate supporting #ChooseToChallenge. Hosted by Seyi Akiwowo, Founder and Executive Director of Glitch, and Rt. Honourable Maria Miller MP, UK Parliament, the debate heard from women parliamentarians on the following questions: 
 
• How can we work together to challenge online harms faced by women parliamentarians? 
• How can we ensure equal access to political participation? 
• What progress have we seen in gender-sensitive legislation towards tackling gender-based violence?