Virtual election observation training equips parliamentarians from across the Commonwealth
Published 29 October 2020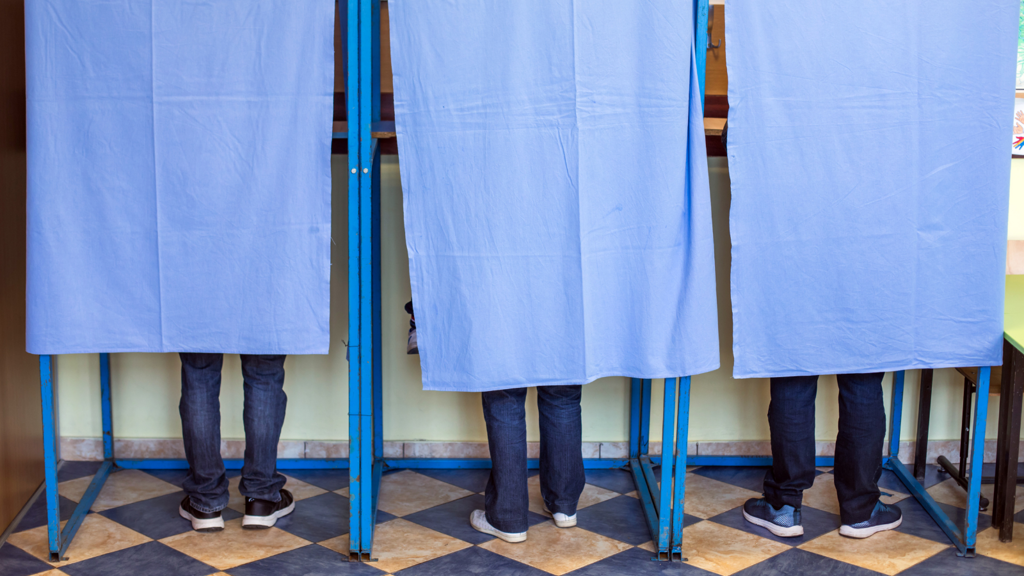 In September 2020, the Commonwealth Parliamentary Association British Islands and Mediterranean Region hosted a virtual two-day Election Observation Training course for parliamentarians across the Commonwealth. Over thirty parliamentarians participated in the training course, featuring a mixture of sessions covering relevant theory and practical exercises. Parliamentarians attended from the UK, Jersey, Northern Ireland, Wales, St Helena and Scotland. CPA BIMR was pleased to welcome parliamentarians from the Africa region for the first time this year with representatives from Ghana and Kenya joining the training.
The training was led by Holly Ruthrauff, Paul O'Grady and Fleur ten Hacken. Holly Ruthrauff is an election expert with 20 years of experience promoting the integrity of elections. Paul O'Grady has worked on electoral and democracy issues globally for 25 years, consulting for various international organisations. Fleur ten Hacken is the Programme Manager for the Americas, Caribbean and Europe, and the CPA UK lead on Election Observation Missions having previously coordinated election observation missions in the UK, Jersey and Montserrat.
---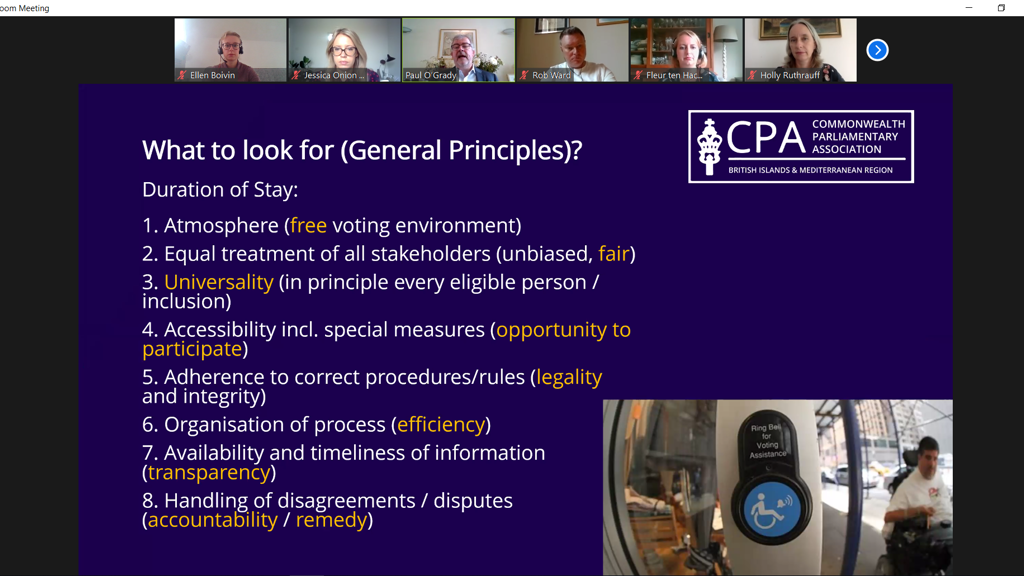 ---
Over two days the virtual programme explored the fundamentals of election observation including the election process, actors, phases and polling and the code of conduct for international observers to adhere to. The training looked in detail at the role of short-term observers and used practical exercises in small groups to consider challenges faced by observers when they are conducting their business.
Election observation expresses the Commonwealth's interest and concern in promoting democratic elections within its wider policy of support for democracy, the rule of law and human rights. As part of its commitment to strengthening democracy and good governance, CPA UK, in its role as secretariat for CPA's British Islands and Mediterranean Region (BIMR), carries out and supports election observation missions across the Commonwealth. As trained observers, parliamentarians play a key role in the missions and to improving democratic processes.
Since 2010 CPA UK has organised short-term Election Observer Missions (EOM), Election Assessment Missions (EAM) and Election Expert Missions (EEMs) in UK Overseas Territories, Crown Dependencies and the UK upon the invitation of legislature. Find out more about our work in this area here.
---