Newly elected National Assembly Members hone scrutiny skills in Gambia Post-Election Seminar
Published 27 July 2022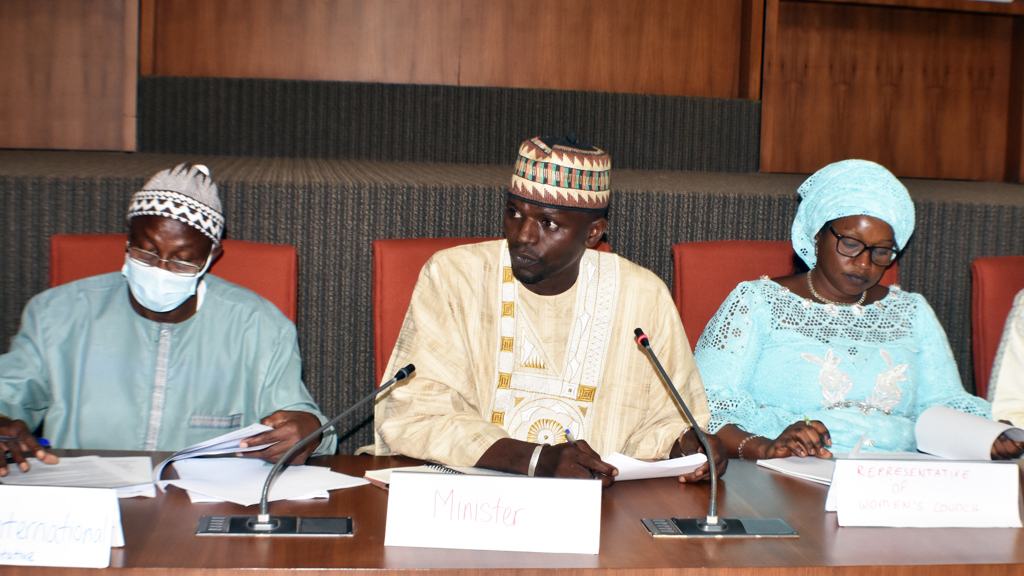 Committee questioning was a key point of learning at the National Assembly of the Gambia Post-Election Seminar from 13-16 June.
Following on from the April 2022 legislative elections in the Gambia, CPA UK delivered the Seminar in partnership with the Westminster Foundation for Democracy (WFD), and the National Assembly, who hosted the programme.
49 out of 58 National Assembly Members (NAMs) and 19 assembly clerks participated, along with 2 MPs, 1 peer, and a committee clerk from the UK Parliament.
Over the course of the four days, participants exchanged good practice across a diverse range of parliamentary activity, most notably the work of committees. Discussions highlighted how NAMs may pose effective questions, with good planning, conciseness, and respect for witnesses underlined as hallmarks of a productive approach.
NAMs subsequently put these techniques into practice by participating in an interactive committee exercise in the National Assembly chamber, focusing on the prevention of sexual harassment. This session also provided members with first-hand experience of cooperating effectively with their fellow committee members.
In feedback, participants reported the strengthening of their ability to deliver committee scrutiny as the most beneficial feature of a successful programme, which also explored topics such as the legislative process, behaviour, standards and ethics, and budget scrutiny, as well as several sessions on building diverse and inclusive legislatures, led by WFD.
---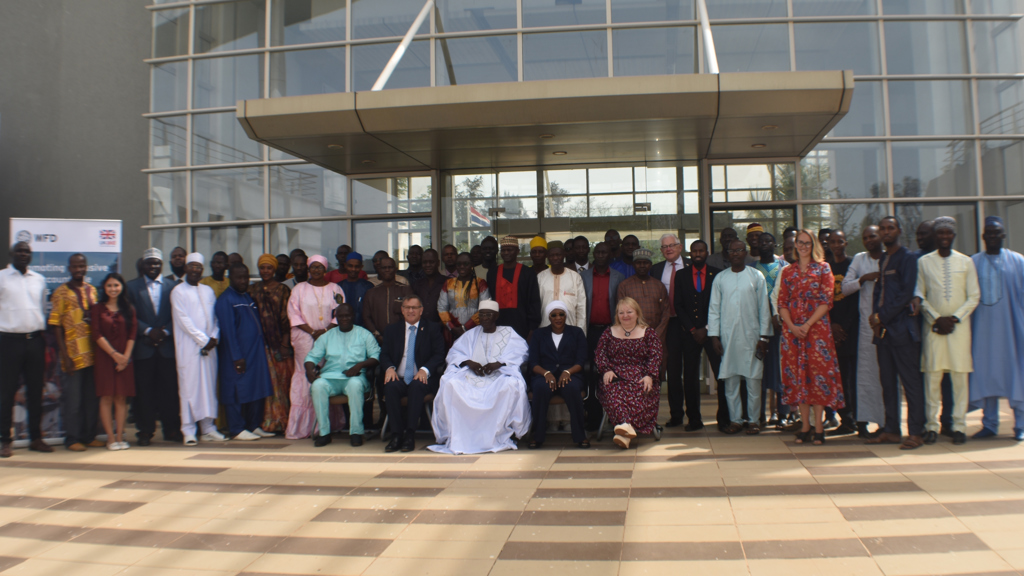 ---
Following the seminar, the UK delegation held bilateral meetings with the UN Development Programme in the Gambia, and Gambia's Minister of Foreign Affairs, His Excellency Dr. Mamadou Tangara, organised through the British High Commission in The Gambia.
The programme was the latest engagement delivered through the long-standing partnership of CPA UK, WFD, and the National Assembly. This partnership was reaffirmed by signing a new Memorandum of Understanding at the end of the Post-Election Seminar, ensuring collaboration will continue to 2025. CPA UK looks forward to delivering further programmes with the National Assembly in the coming years.
The Speaker of the National Assembly, Rt. Hon Fabakary Tombong Jatta, said:
"The seminar was well delivered, indeed fulfilling and really helpful to the membership of the National Assembly, particularly to those first-time Parliamentarians who form the majority in the Sixth Legislature. We are indeed grateful to CPA-UK and WFD for such a timely partnership and resources to build the capacity of our members after a general election."
The leader of the CPA UK Delegation, Craig Whittaker MP, said:
"I would like to thank the National Assembly of the Gambia for their fantastic collaboration throughout this Seminar. The knowledge shared and new connections made between parliamentary colleagues promise to be mutually beneficial to both our legislatures, and will serve as an excellent foundation for further engagements between CPA UK, WFD, and the National Assembly."
For more information on CPA UK's past engagement with the National Assembly of the Gambia, please visit our Gambia country page.