Ghana visit explores the role of parliaments and parliamentarians in promoting and protecting human rights
Published 20 July 2022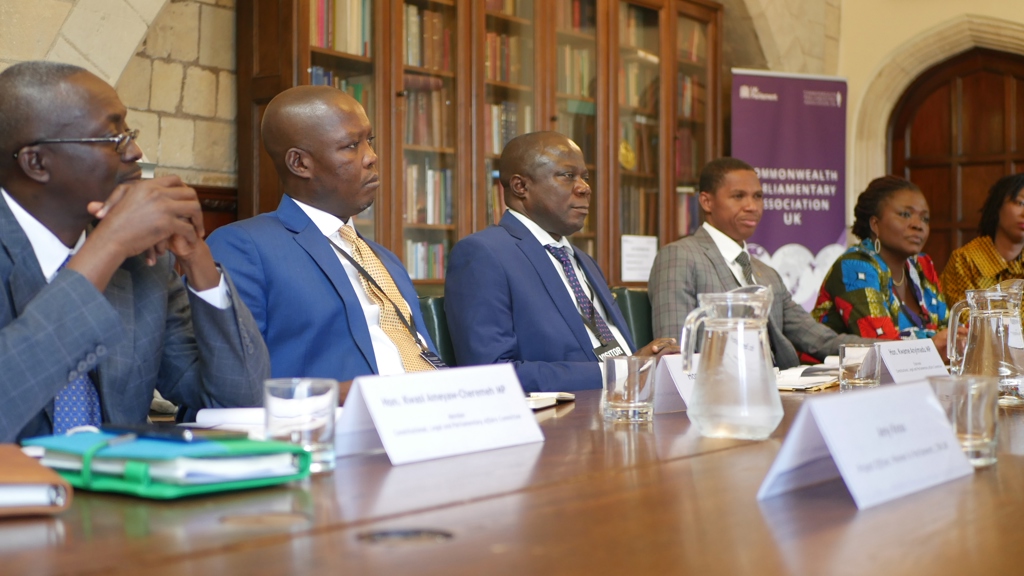 CPA UK hosted Members of the Parliament of Ghana's Constitutional, Legal and Parliamentary Affairs Committee for a two-day programme in Westminster from 14-15 June 2022. This delegation visit follows a successful CPA UK regional workshop on Trade, Gender and Security hosted by the Parliament of Ghana in January – CPA UK's first programme outside the UK since the start of the pandemic. 
The Committee is responsible for scrutinising all matters relating to Ghana's constitutional, legal, and parliamentary affairs. As human rights are provided for within Ghana's constitution, the Committee holds central responsibility for examining legislative compliance with human rights. The programme therefore focused on the role of parliaments and parliamentarians in promoting and protecting human rights. 
Human rights context in the UK and Ghana 
Abena Oppong-Asare MP and Bell Ribeiro-Addy MP, the first women MPs of British Ghanaian descent, welcomed the delegates to discuss the human rights context in the UK and Ghana. Delegates discussed evolving threats to the level of human rights protections offered – including threats to the equality of their application between different minorities – as shared challenges between both legislatures. 
A key point of discussion concerned the challenges faced by parliamentarians in upholding rights which are politically contentious and/or not aligned with majority public opinion: such as the human rights of refugees and migrants in the UK, and the human rights of LGBT people in Ghana. UK speakers highlighted that international human rights are intended to protect minorities, regardless of political opinion, and parliamentarians are therefore key stakeholders in upholding these commitments and preventing rollbacks of rights at the national level.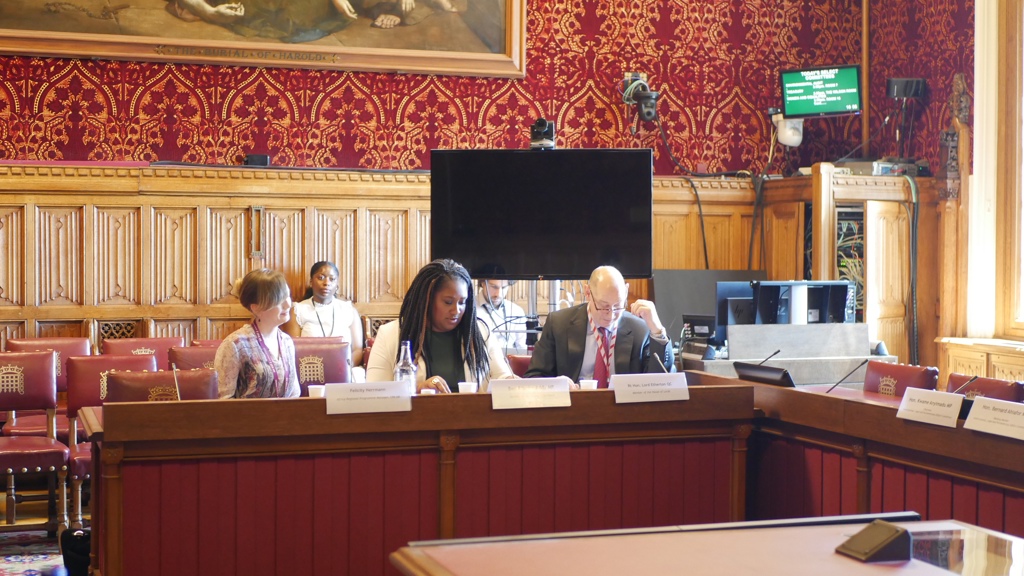 Human rights in parliament 
Both the UK and Ghana are party to the United Nations' two international human rights covenants, together known as the International Bill of Rights. UK speakers shared their insights concerning the role of the UK Parliament in promoting and protecting these rights through its legislative, oversight, and budgetary mechanisms. 
The UK was highlighted as a unique example of a jurisdiction with a standalone Human Rights Act, incorporating into domestic law the European Convention on Human Rights. Speakers discussed the benefits of this legislation in holding the Government to account on its international obligations, most notably the requirement it places on the UK Government to produce a human rights statement of compatibility with each bill it brings before Parliament. 
Cross-party cooperation
In the context of human rights violations relating to politically contentious issues, cross-party cooperation is key to ensuring all rights are considered by parliament to be universal and indivisible. UK speakers shared their experiences of building consensus across party lines, emphasising the critical importance of cross-party cooperation to fulfil Parliament's role in upholding these rights. 
While scrutinising the UK Government's Trade Bill, UK Members expressed concern that this Bill omitted mention of human rights protections as a requirement for trading partners, so formed a cross-party coalition and garnered support for what became known as the 'Genocide Amendment'. The Government agreed to allow a Commons committee to identify credible cases of genocide and hold parliamentary debates if it is not satisfied with the Government response. This provision not only enables further parliamentary rights-based scrutiny of trade agreements, but also forces the government to place on record its view of whether a trade partner has committed crimes against humanity.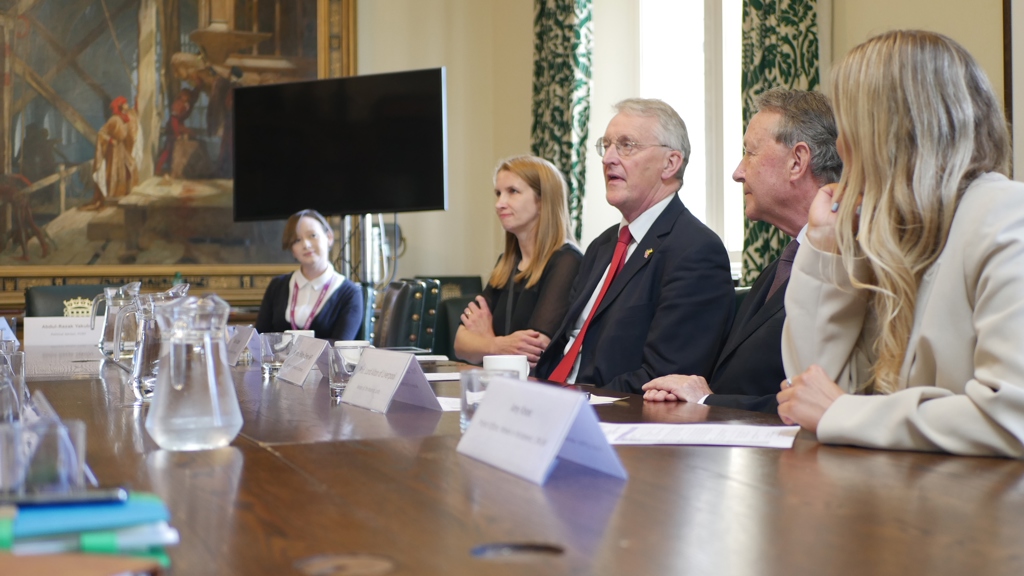 Rights-based approach to legislative scrutiny  
A human rights-based approach to legislative scrutiny serves to ensure parliament is aware of any decline of protections, and able to identify opportunities to advance provisions. UK speakers outlined the journey of a bill through the House of Commons and the House of Lords respectively, including their specific approaches to each stage of scrutiny from a rights-based perspective.  
A key point of discussion concerned the consequences of parliament passing legislation which does not comply with international human rights law, namely the government facing international scrutiny, as well as legal challenge within domestic and international courts. UK speakers highlighted the UK Government's recent passing of the Nationality and Borders Act, containing provisions to deport asylum seekers to Rwanda, as an example of legislation which has faced obstacles in its implementation due to legal challenges on the grounds of human rights concerns.  
This example not only reveals the importance of rights-based scrutiny to reveal the human rights implications of proposed legislation and policy, but also provides a clear warning of delays in the implementation of government policy if human rights are not duly considered. 
Engaging with human rights organisations and diverse witnesses
UK speakers shared their insights and experiences concerning engagement with vulnerable witnesses during committee inquiries. Engaging with human rights organisations and the people they represent proved essential to understanding the impact of government policy.  
Both speakers outlined the importance of incorporating lived experience within the legislative process in order to bring human rights issues to life in a way that reports and written evidence are unable to do. Safeguarding practices and witness support provisions are central to ensuring committee engagement is effective, ethical, and prioritises the protection of victims/survivors.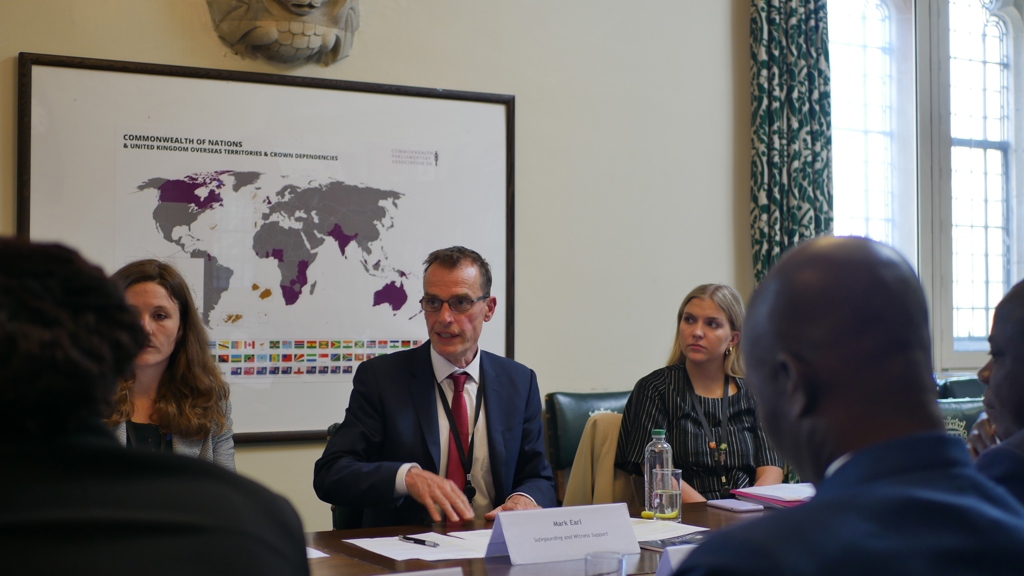 Programme outcomes 
The visit continues the long-standing engagement between the UK and Ghanaian Parliaments facilitated by CPA UK. All delegates reported increased knowledge and awareness concerning the themes discussed above. CPA UK looks forward to continuing to strengthen the relationship with the Parliament of Ghana through future engagements, such as the visit by the Rt Hon. Speaker Alban K.S. Bagbin to Westminster in September 2022.  
For more information about CPA UK's past activities with the Parliament of Ghana, please visit our Ghana country page.