CPA UK hosts three-day committee workshop with the Parliament of Lesotho
Published 19 May 2021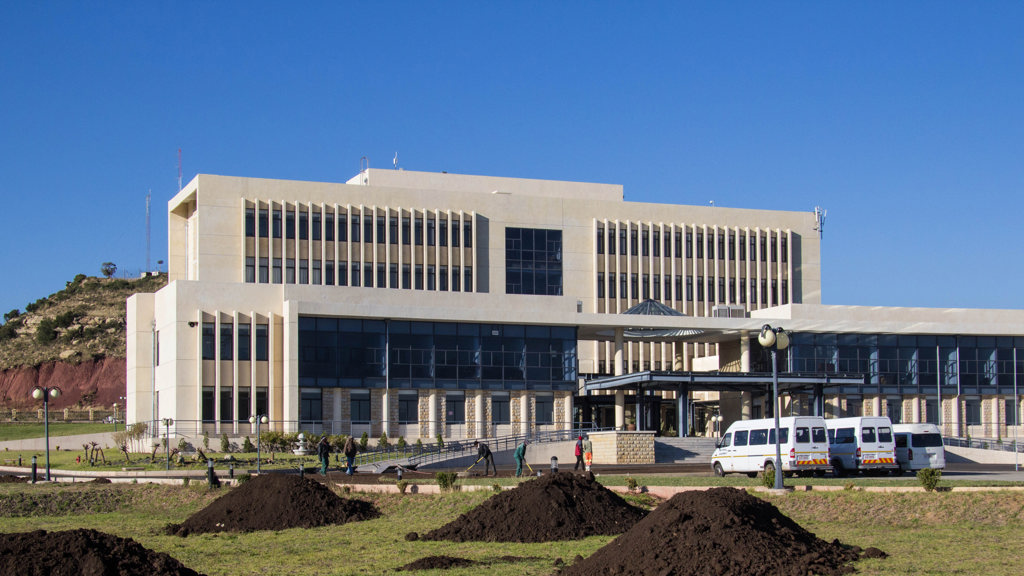 From 10-12 May 2021, CPA UK partnered with the Parliament of Lesotho to host a virtual three-day conference on parliamentary committees. Parliamentarians and clerks from the UK and Lesotho Parliaments shared expertise and considered techniques to increase the effectiveness of committee work. Delegates remarked that it was a highly educational and stimulating experience which would enhance their capacity to scrutinise the government going forward.
CPA UK has an ongoing relationship with the National Assembly of Lesotho, and this conference marks our second collaborative event since a Parliamentary Partnership Programme was agreed in 2020. The workshop provided an opportunity for both Parliaments to share skills and techniques for effectively conducting parliamentary committee work and enhancing parliamentary oversight.
Committee chairs, members, and clerks from the UK and Lesotho were invited to discuss methods of working effectively on all aspects of the committee's scrutiny process. Conversations focused on launching and delivering inquiries, selecting and questioning witnesses, and maintaining committee cohesion.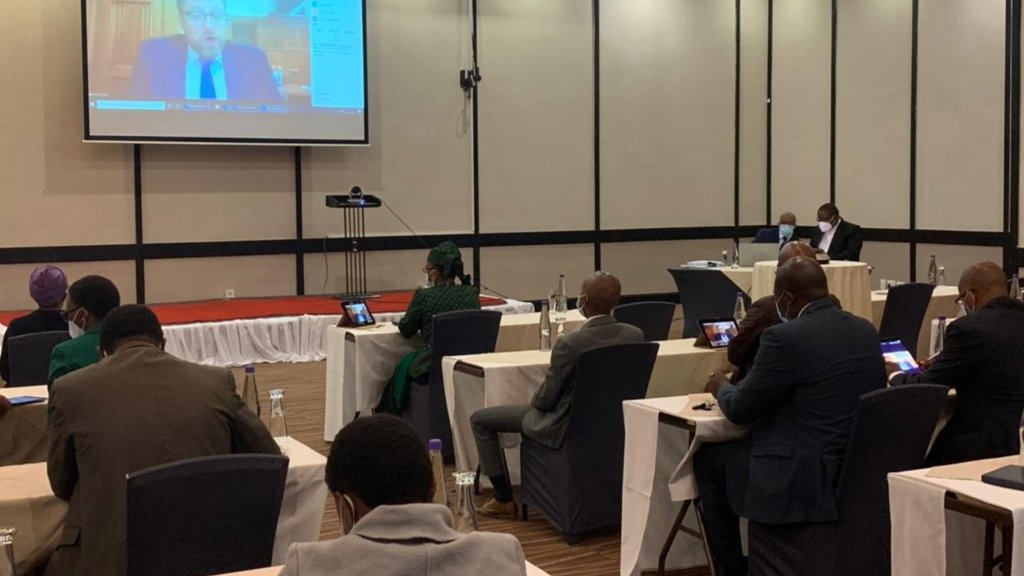 Day One, Committee Scrutiny and Security Sector Reform
The event was opened by the Honourable Lebohang Ramohlanka, Deputy Speaker of the National Assembly of Lesotho, and Anne Macro, the British High Commissioner to Lesotho. On Day One, delegates considered the similarities and differences between Lesotho's Portfolio committees and UK select committees, while speakers shared their techniques for increasing efficiency in both settings. Following this overview, members and clerks split into two separate groups to explore their job-specific roles in the committee process. The afternoon focused primarily on security scrutiny, with representatives from the security committees of both countries speaking about the unique challenges of scrutinising an area in which information is rarely publicly available.
Day Two, Committee Scrutiny in Practice
Day two began with speakers from both nations sharing a range of success stories, which served as an inspiring reminder of the change that can be achieved when committee scrutiny goes right. Delegates then explored ways to conduct a successful inquiry by considering who to call as a witness to a committee hearing, how to ensure a diverse range of viewpoints are heard, and how to get the best responses during witness questioning. This learning was immediately put into practice during a simulated committee hearing exercise on policing under Covid-19 regulations. Chaired by Lord Mann, delegates participated in a closed meeting to strategise and allocate questions, before questioning two witnesses on Scotland's policing during the lockdown restrictions, and reflecting on different approaches to holding evidence sessions.
Day Three, Impact and External Engagement
On day three, the delegates explored ways to ensure the committee's hard work achieved the desired impact. Session speakers focused on how to enhance a committee's relationships with government, how to strengthen committee recommendations, and how to engage the public in the committee's work. Delegates also considered possible next steps based on discussions during the programme, such as exploring ways for committees to engage with government more directly and reducing the workload of the office of the Clerk to the National Assembly.
CPA UK received positive feedback on all three days of the workshop from both UK and Lesotho participants, and looks forward to continuing to strengthen the relationship with the Parliament of Lesotho through further engagements, including in-person events as soon as it is safe to do so.