Commonwealth Partnership for Democracy (CP4D)

ABOUT CP4D
Launched during the 2018 Commonwealth Heads of Government Meeting (CHOGM) in London, UK, the CP4D programme is helping to raise standards and build political commitment to democratic values through advancing inclusive and accountable democracy in the Commonwealth. 
During 2018-2020, CP4D will work with parliaments in 18 commonwealth countries across Sub-Saharan Africa and South-East Asia to improve the representation of women, young people, people with disabilities and the LGBT + community, and how they monitor the executive. 
PROJECT PARTNERS 
The Commonwealth Parliamentary Association UK (CPA UK) will be working with CP4D programme lead partner, the Westminster Foundation for Democracy (WFD), and programme partners, the CPA HQ Secretariat and the Commonwealth Local Government Forum (CLGF). The CP4D programme has been funded by the UK Government.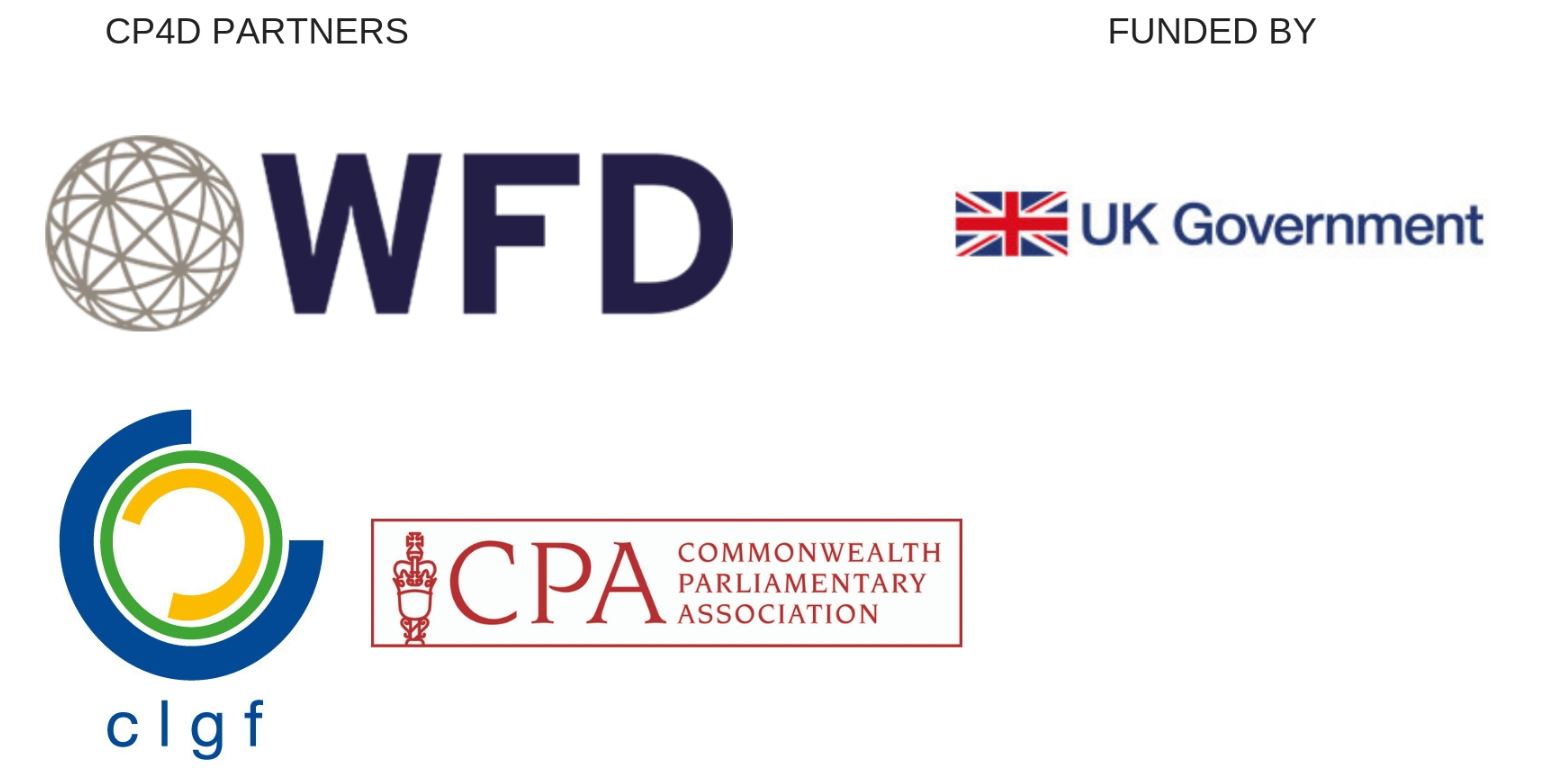 CPA UK CP4D WORK:
PUBLIC ACCOUNTS COMMITTEES (PACS)
CPA UK will deliver three regional workshops for Commonwealth PACs. The workshops will be delivered under as part of the Commonwealth Association of Public Accounts Committees (CAPAC).  
 BILATERAL PROGRAMMES