CAPAC Regional Workshop Series: Pacific
19 February 2019 - 21 February 2019
Venue: Suva, Fiji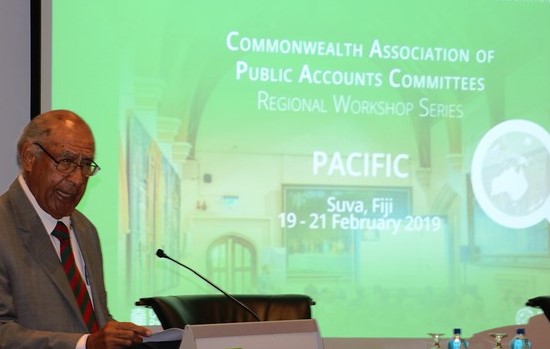 Commonwealth Association of Public Accounts Committees (CAPAC)
Regional Workshop Series: Pacific
CPA UK delivered the first in a series of CAPAC Workshops in Suva, Fiji from 19 -21 February 2019.
The Workshop was attended by Chairs, Members and Clerks from Pacific Island Public Accounts Committees. The programme reflected CPA UK's previous work on financial scrutiny and oversight including the Africa - UK Public Accounts Committee Workshop.
The Workshop series forms part of CPA UK's work as part of the Commonwealth Partnership for Democracy (CP4D).
For further information please contact Rebekah Northall at northallr@parliament.uk.