Parliament of The Gambia Form New Partnership with UK Parliament
Published 18 January 2018
A Memorandum of Understanding (MoU) detailing a 2-year programme of future technical parliamentary assistance was signed today (18 January 2018) in London by Madam Speaker Hon. Mariam Jack-Denton on behalf of the National Assembly, Rt. Hon. John Bercow, Speaker, House of Commons, as Co-President of the Commonwealth Parliamentary Association UK (CPA UK), and Sir Henry Bellingham M.P., as Chair of the Board of the Westminster Foundation for Democracy (WFD).
The MoU intends to strengthen the National Assembly's parliamentary processes, in particular its parliamentary committee oversight, legislation and communications and outreach.
This timely visit comes almost exactly 1-year after the new President of the Gambia was sworn into office after a tumultuous election. The delegation from the Gambian National Assembly Members (NAMs) is led by Madam Speaker and builds on technical training provided to Clerks and officials of the National Assembly in Banjul in September 2017. The visit also explored UK parliamentary practice and procedures and a future relationship of cooperation.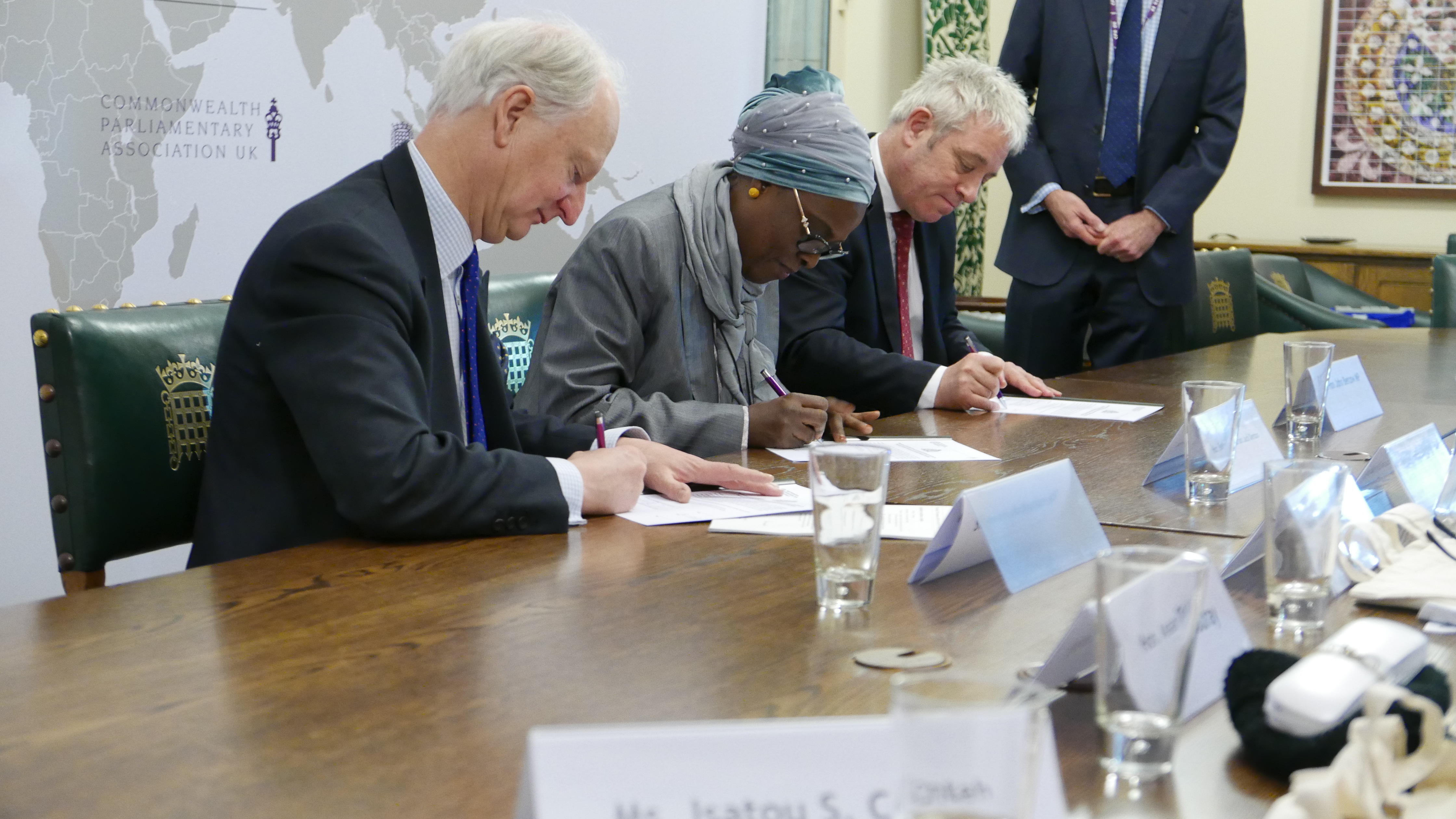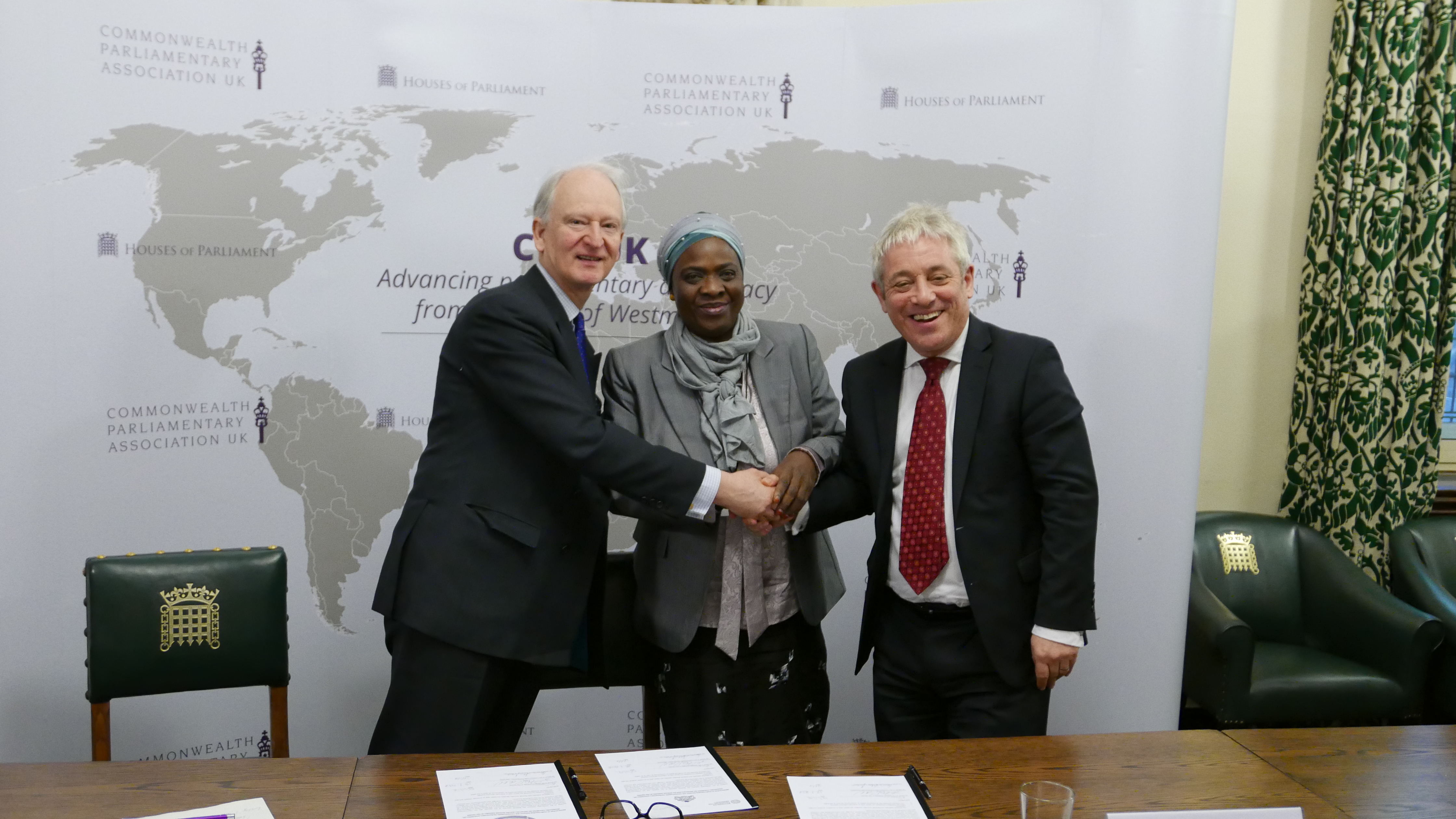 Hon. Mariam Jack-Denton said:
"It is a great time for the Parliament of The Gambia, we look forward to working closely with the UK Parliament."
Chair of CPA UK, James Duddridge MP said:
The Gambia has seen huge changes to their parliament recently and CPA UK is keen to ensure that a strong parliament is at the core of their work.
I am thrilled to be able to formalise our future working relationship with the National Assembly of The Gambia, and look forward to our close cooperation over the next two years."
Chief Executive of WFD, Anthony Smith said:
"Parliament will play a critical role in strengthening democracy, protecting human rights and ensuring service delivery for the Gambian citizen. WFD is proud to be cooperating with parliament in fulfilling this role."
New Parliament of The Gambia
CPA UK and WFD have been working closely with the National Assembly of The Gambia to provide a range of technical assistance.
The elections in April 2017 have seen the United Democratic Party win 31 seats in a 53-seat National Assembly. This follows 2 decades of autocratic rule by the former President Yahya Jammeh whose party, the Alliance for Patriotic Reorientation and Construction, now holds 5 seats in the National Assembly.
A UK team ran a four-day induction programme for new NAMs in Banjul in September which was led by the CPA UK Chair James Duddridge MP following a request put out by the National Assembly of Gambia. A team from the Parliament of the Isle of Man (Tynwald) and Parliament of Sierra Leone have also provided training for the National Assembly's Hansard team.