Ghana - Visit by Parliamentary Reforms Team
Published 17 October 2019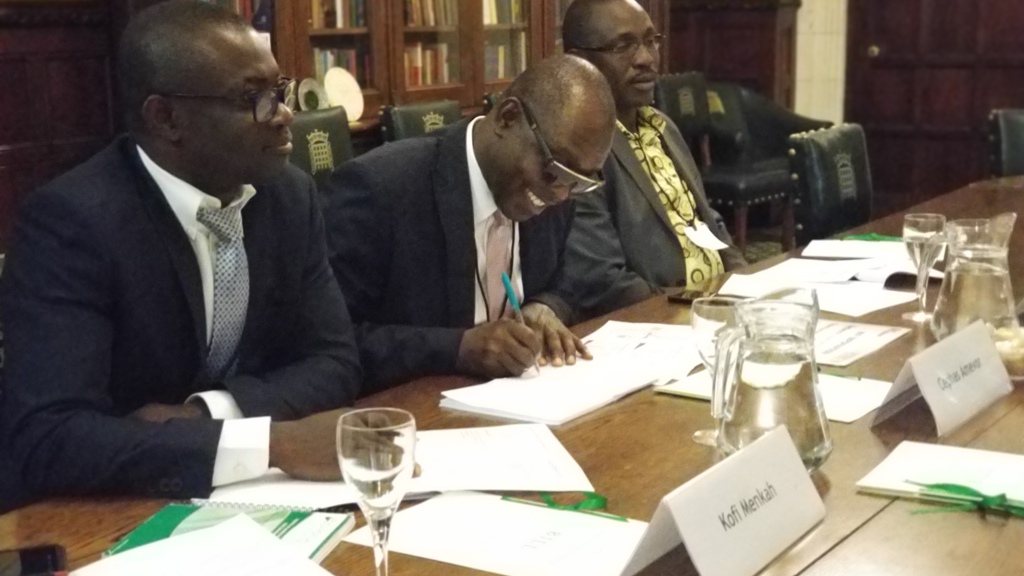 ---
From 7-9 October 2019 CPA UK hosted a delegation of officials from the Reforms Team of the Parliament of Ghana.
The team was recently created by the Rt Hon. Aaron Mike Oquaye, Speaker of Parliament. Their mandate is to recommend reforms by the end of 2019 with the hope of introducing these reforms by summer 2020. They have visited other Commonwealth parliaments to benchmark practices and procedure that allow parliaments to become more efficient, ultimately providing a better service to the public.
The delegation met several parliamentary officials and staff with a focus on providing an overview of the UK legislative process; the UK committee system; parliamentary scrutiny; practice and procedure of the House of Commons; parliamentary outreach and engagement; and delivering parliamentary strategy.
Delegates were particularly interested in the way Private Member's Bills (PMBs) worked in the House of Commons. In a meeting with Adam Mellows-Facer, Clerk of Private Members' Bills in the House of Commons Public Bill Office, Mr Mellows-Facer highlighted that in the UK PMBs are used more as a tool to raise the profile of an MP or an issue rather than as a serious means to pass legislation. The process of PMBs is strenuous, requires luck in a ballot system, and usually the backing of government for a bill to pass.  Mr Mellows-facer explained that for this reason, the current system of PMBs is not popular with the public, often viewed to be deterring time and focus from salient issues.     
In comparison, a discussion with Chris Stanton, Clerk of Bills, Public and Private Bill Office, House of Commons, highlighted the success of the UK committee system and the popularity of the select committees with the public. Mr Stanton highlighted a recent report by the Liaison Committee "The effectiveness and influence of the select committee system" which he believed could provide a useful reference point to the delegates who were interested in the structure and remit of select committees. Delegates explained up until recently, committees in Ghana have mainly been legislative but they are looking to further expand their investigative committees.
With a particular focus on business-decision making, delegates remarked on finding a meeting with the Head of the Parliamentary Insight Team, Clare Bamberger, as enlightening and inspirational. Ms Bamberger noted that being at a draft stage of a strategy, as the delegates noted was the case for the Parliament of Ghana, was in fact the perfect time for insight allowing them to be proactive rather than reactive.
As delegates were interested in parliamentary outreach, the programme provided the opportunity to tour the Education Centre and later meet with the Deputy Head of Education and Outreach, Emily Unell, to discuss the means of outreach to the public.