First Virtual Assessment of Turks and Caicos Islands Election Highlights Ten Recommendations
Published 23 April 2021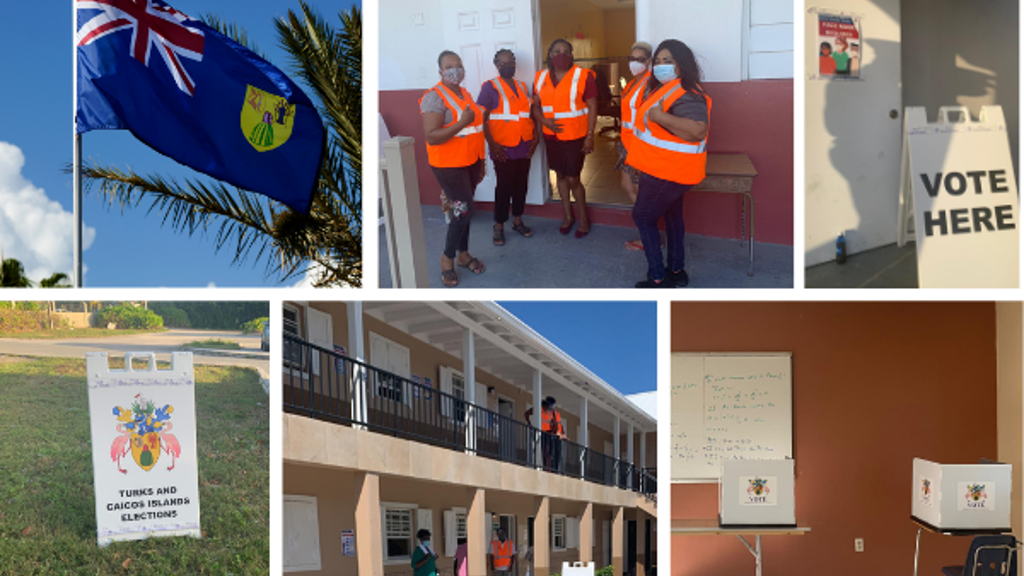 The international experts that independently assessed the Turks and Caicos Islands General Election have made ten recommendations for the electoral process in TCI. In a report published today, the Election Expert Mission concludes that the legal framework for elections in TCI provides a good basis for conducting elections in compliance with international legal obligations. However, several areas for improvement remain.
At the invitation of the Governor of TCI, His Excellency Nigel Dakin OBE, the Commonwealth Parliamentary Association British Islands and Mediterranean Region (CPA BIMR) conducted a virtual Election Expert Mission to the Turks and Caicos Islands General Elections in February 2021. The invitation was supported by the then Government and Official Opposition of TCI.
In the official report, which is now publicly available, the observers highlighted that the legal framework for this election provides a good basis for conducting elections in compliance with international legal obligations.
They also noted ten recommendations to improve elections going forward. These addressed several issues, including the absence of equality in the weight of the vote. Due to the vast differences in district sizes, a vote in District 3 has more than three times the power of a vote in District 7 in electing a representative to the House of Assembly. This is not in line with TCI's Constitution and the principle of equality of the suffrage and the equal weight of the vote.
For this election, there was a period of more than fourteen months between the deadline to apply to vote and the date on which that vote was to be cast. The Mission notes that this was an excessive delay, which may have disenfranchised some potential voters, and recommends that voter registration should be undertaken on an ongoing basis.
Due to the COVID-19 pandemic, the team of experts conducted the Mission virtually, carrying out research online, as well as undertaking interviews with a wide range of stakeholders, utilising digital meeting platforms.
This was the third time that CPA BIMR was invited to observe elections in TCI. In 2012, CPA BIMR conducted its first Election Observation Mission (EOM) to TCI, followed by a second EOM in 2016, which resulted in the publication of a report with 11 recommendations. CPA BIMR was pleased to note that the 2016 report was cited as a source of some of the amendments which were introduced by the Elections (Amendment) Ordinance 2020. Some of the reforms to polling day practice, for instance in relation to the inking of the finger of the voter and the standardisation of the layout of polling stations, were influenced by recommendations made in that report.
The CPA BIMR conducted the Mission in accordance with the Declaration of Principles for International Election Observation and Code of Conduct for International Election Observers. CPA BIMR has previously carried out observation missions to Anguilla, Montserrat, the Cayman Islands, and the British Virgin Islands with the aim of reinforcing good democratic processes.