CPA UK Modern Slavery Project visit to Malawi
Published 15 June 2018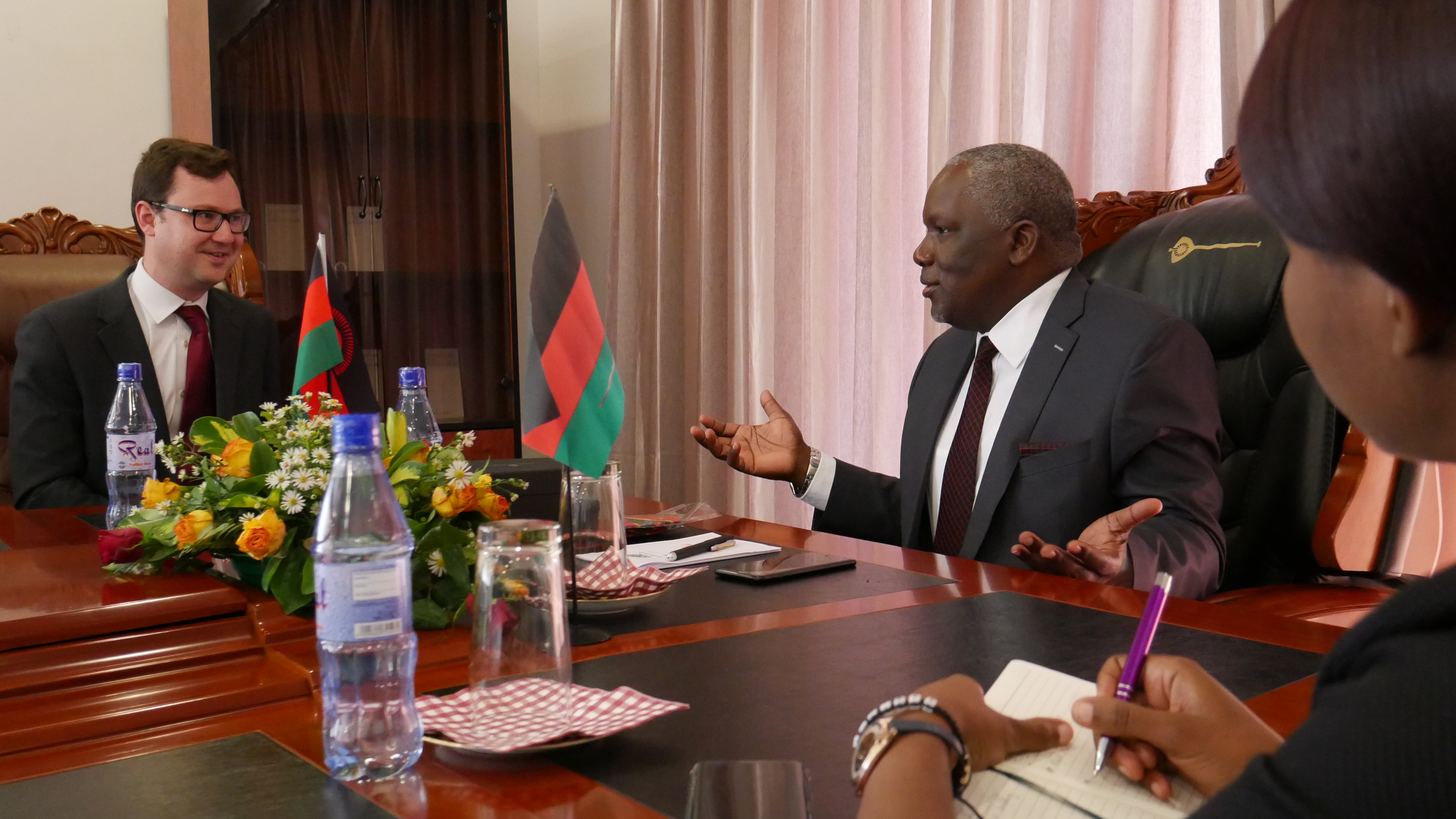 CPA UK's Modern Slavery Project aims to encourage and facilitate a greater understanding of the national and international benefits of introducing modern slavery-related legislation and exchange learning. Phase I of the project worked closely with a number of Commonwealth countries in the pursuit of strengthening legislation, including Nigeria, Ghana, Uganda and Pakistan.
CPA UK has recently been granted funding from the UK Government to initiate Phase II of the project. This will enable CPA UK to build upon ongoing work as well as to expand to incorporate more countries.
The first activity of Phase II of the Modern Slavery Project saw a delegation of UK and Nigerian parliamentarians involved in combatting modern slavery-related crimes in their own jurisdiction visit Malawi to exchange learning and explore challenges and opportunities in the region.
UK MP Alex Norris was joined by Nigerian MPs Hon. Samuel Okon Ikon MNA and Hon. Ibrahim Isiaka MNA for the two-day programme from 8-9 June. During that time, they met with the Speaker of the Malawi Parliament, Hon. Richard Msowoya; held open discussions and sessions with Malawi MPs; and visited a local police victim support unit and an NGO working with victims of modern slavery and human trafficking.
Alex Norris MP stated:
"In the UK, modern slavery, human trafficking and forced labour are significant challenges that effect almost every community. 
"Parliamentarians have a unique and important role to play in tackling these crimes and the opportunity to come together with colleagues from Malawi and Nigeria to share knowledge and exchange ideas is an important one that can assist us as representatives as we seek to protect our fellow citizens."