CPA UK delegation to Sierra Leone
Published 10 October 2019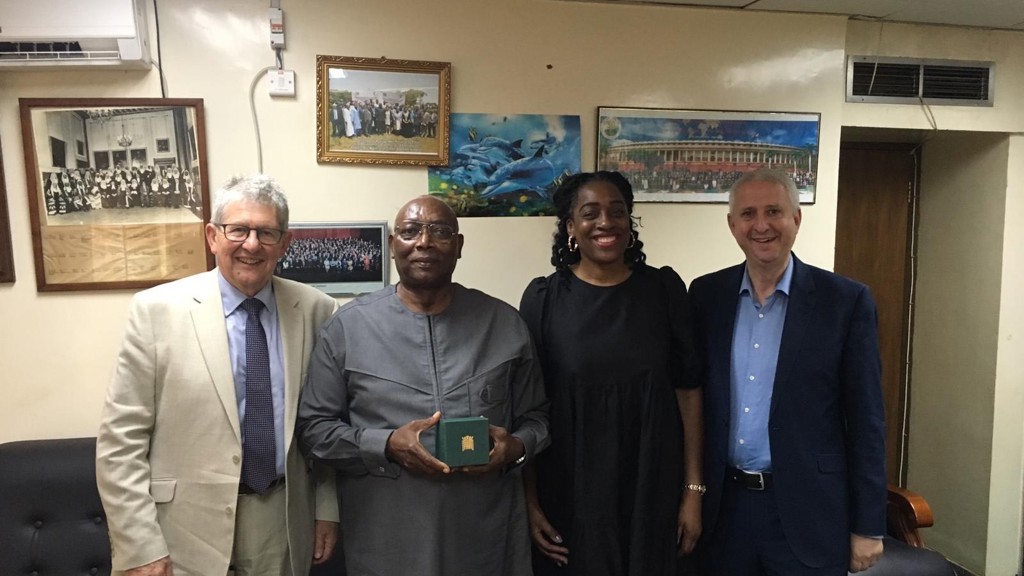 A six-member CPA UK delegation involving UK Parliamentarians and officials visited Freetown to organise a committee scrutiny workshop for the Members and Clerks of the Parliament of Sierra Leone. The three-day parliamentary strengthening workshop was organised from 17-19 September. The workshop, held in partnership with the Parliament of Sierra Leone, aimed to enhance the skills of parliamentarians and clerks to conduct committee inquiries efficiently.
The programme was split into two parts. The first part (day 1) involved only clerks as participants and the second part (day 2 and 3) included both members and clerks. Over three days, participants explored ways to strengthen their skills for committee work, particularly areas like report writing, briefing, improving member- clerks relations, the roles and responsibilities of different stakeholders in this process, and effective methods for public consultation and engagement.
One of the key highlights of the programme was the committee exercise, where participants practised their skills to run a committee inquiry in a real environment. The inquiry focussed on human trafficking, modern slavery and forced labour in Sierra Leone. The witnesses participated from organisations like International Organisation for Migration (IOM), World Hope International, and AdvocAid and submitted verbal evidence as they would do in front of a real committee.  
In addition to the workshop, the CPA UK delegation met key ministers, officials and leading civil society members during their visit. The delegation also visited a DFID funded developmental site.
Kate Osamor MP, Delegation Leader, said:
"It was an incredible experience to visit Sierra Leone. It was my first visit, and I learned a lot from its democratic institutions. The delegation enjoyed meeting with the Members of the Sierra Leone Parliament, and I hope our valued relationship with the Parliament will be further strengthened by this visit.''
CPA UK delegation included:
Kate Osamor MP, UK Parliament
Ivan Lewis MP, UK Parliament
Lord Foster of Bath, UK Parliament
Alex Knight, Senior Economist, UK Parliament
Yash Chandra, Africa Regional Programme Manager, CPA UK
Fleur ten Hacken, Programme Manager, CPA UK
 CPA UK and the Parliament of Sierra Leone have fostered a strong relationship in the past few years. CPA UK has closely worked with the Parliament of Sierra Leone since 2012, through several capacity building training programmes for both Members and staff in Freetown as well as in Westminster, covering issues like parliamentary practice and procedure, oversight scrutiny, legislative scrutiny, and committee management. Following the general elections in March 2018, CPA UK organised a Post-Election Seminar for newly elected MPs, which was attended by more than 50 Sierra Leone MPs and three UK Parliamentarians. A programme followed this engagement for the Clerk in December 2018 which focussed on key issues like the role of the Clerk of Parliament, the practical management of the Clerk's office, stakeholder management and the implementation of the strategy.