CPA BIMR Observers Welcome Jersey's Successful Election and a More Diverse Assembly
Published 24 June 2022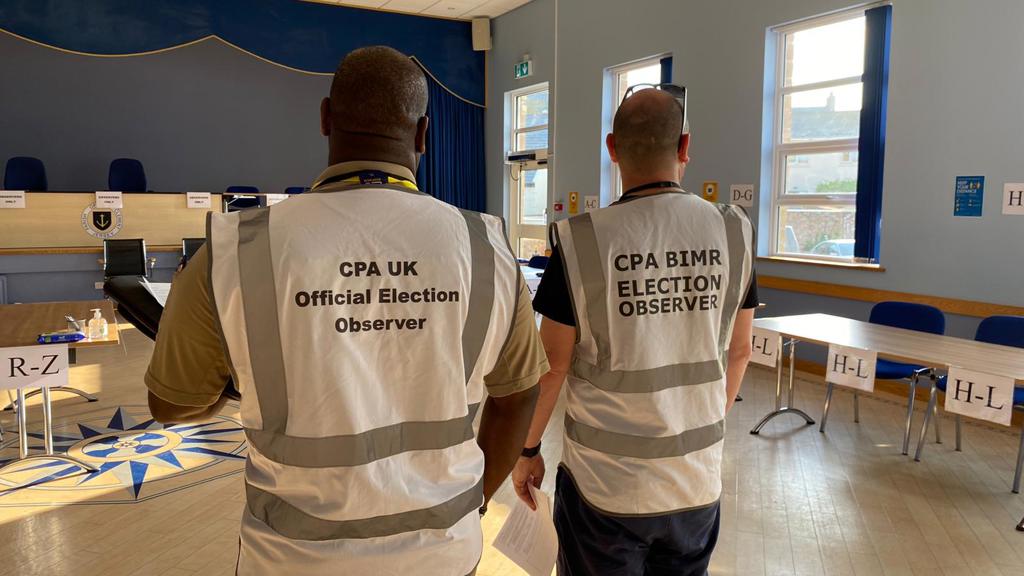 At the invitation of the Privileges and Procedures Committee of the States Assembly, a nine-member team of international observers carried out an Election Observation Mission to the States of Jersey, between 13 – 24 June 2022. 
On Election Day, the Mission visited 19 polling stations across all nine constituencies on the island. The Mission has now published its preliminary findings.
The Commonwealth Parliamentary Association British Islands and Mediterranean Region (CPA BIMR) deployed nine international observers for this Mission. It is the second time that CPA BIMR has been invited to observe a general election in Jersey following recommendations made by CPA BIMR observers in 2018.
Head of Mission, Martin Whitfield MSP commented that: "The 2022 election was delivered in a calm and professional manner, with clear efforts to provide a positive experience for the voters of Jersey. Several areas for improvement remain, including inaccuracies in the voter register. I would like to thank the stakeholders we met for their candour and honesty during a busy time, and the people of Jersey for their kind welcome."
Nine international observers joined the Mission, from Scotland, France, Poland, The Cayman Islands, Kenya, The Isle of Man, The Netherlands, Sierra Leone, and England.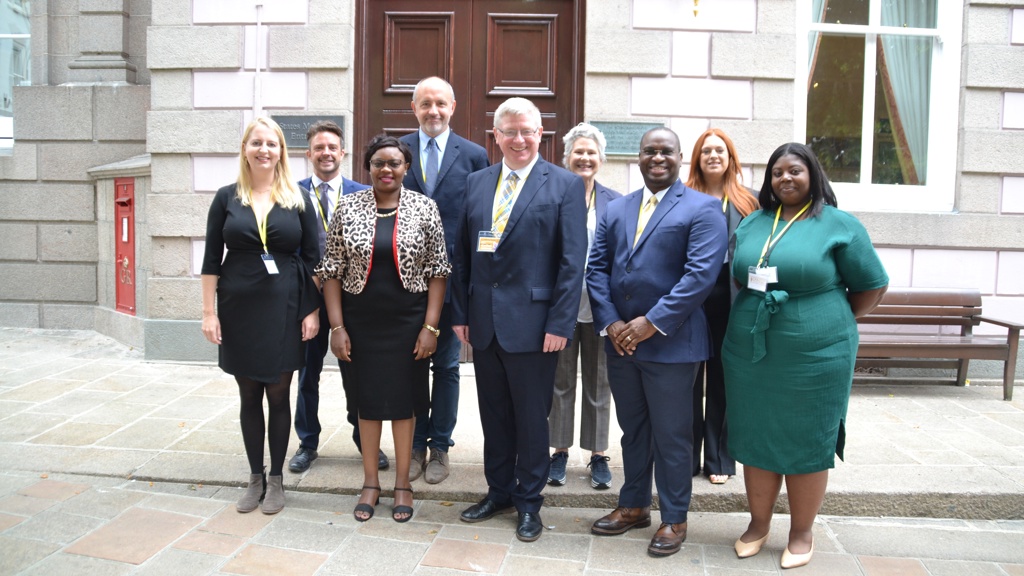 In a preliminary statement, the observers noted that: 
There were areas for improvement, including inaccuracies in the voter register. Several instances were observed where voters arrived to find they had been de-activated from the register and did not know about it, or because of what the law describes as "administrative errors". 
In constituencies where borders had changed, or where a new polling station had been created, the Mission observed voters turning up at the wrong polling station and being sent to another polling station to vote. 
The number of uncontested seats reduced from 14 in 2018 (28%) to 8 in 2022 (16%). However, all of the uncontested seats were for the Connétables position, with 8 out of 12 Connétables elected unopposed (67%). 
Jersey elected a historic number of women Deputies in this election (51%). The gains in women Deputies being elected were achieved despite the absence of special measures to address the historical disparity in representation. However, only 2 out of 12 Connétables elected were women (17%).
The candidates continued to lack ethnic diversity. This election did see the first black Deputy and first Romanian Deputy elected.  
CPA UK acts as the secretariat to CPA British Islands & Mediterranean Region (BIMR), one of the nine regions of the CPA network, and is committed to strengthening democracy and good governance.
The CPA BIMR conducted the Mission in accordance with the Declaration of Principles for International Election Observation and Code of Conduct for International Observers.