CAPAC Regional Workshop Series: Final Report
Published 05 May 2020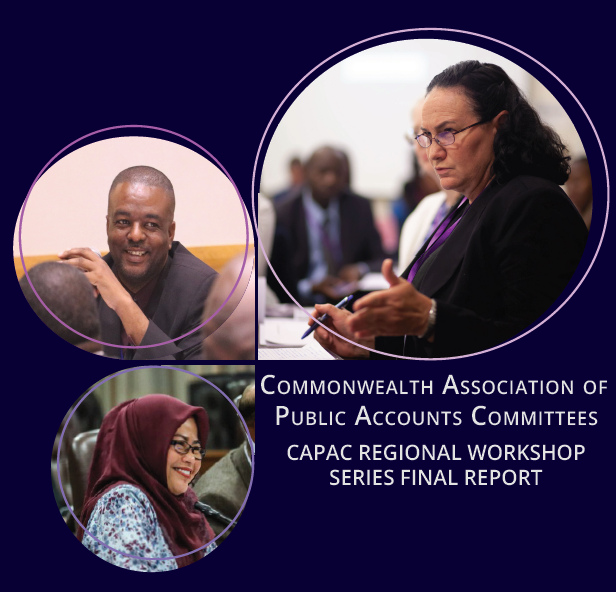 CPA UK are delighted to publish the final report of the CAPAC Regional Workshop Series held between 2018 – 2020
Click here to read the report
Funded by the Commonwealth Partnership for Democracy (CP4D), a UK Government programme, CPA UK delivered a series of Regional Workshops between 2018 – 2020. These Workshops explored the key current challenges faced by PACs across the Commonwealth, enabling the exchange of ideas and expertise on how PACs can increase their efficiency and effectiveness in scrutinising public expenditure and to promote good governance and best practice. The Regional Workshops, which built on the success of an initial pilot workshop in Kenya for African legislatures in August 2018, were held in Fiji for Pacific legislatures (February 2019), Malaysia for Asian legislatures (August 2019) and Trinidad and Tobago  for Caribbean legislatures in January 2020.
The programme for each of the Regional Workshops was based on the results of the Commonwealth Association of Public Accounts Committee (CAPAC) Biennial Survey which delegates completed before the Workshop. This survey asked PACs to rate themselves against a set of CAPAC principles and helped CPA UK to create content which was tailored to the specific needs and challenges of the region. Despite each Regional Workshop exploring a diverse range of themes, common topics included: public engagement and working with the media; effective questioning techniques; building consensus; and blockers and enablers for PAC work.
A final Pan-Commonwealth Workshop was due to be held in London in March 2020 as an opportunity for delegates from the Regional Workshops to build on their learning and share progress against the aims and objectives of the preceding Regional Workshops. Due to the outbreak of COVID-19, the Pan-Commonwealth Workshop was cancelled, but much of the content has been captured and shared with delegates digitally.
CPA UK have engaged with over 150 delegates from nearly 50 PACs across the Commonwealth throughout the Regional Workshop Series between 2018-2020.
For more information on the CP4D programme and CPA UK's work on Public Financial Scrutiny, please contact Rebekah Northall northallr@parliament.uk