Fiji
__________________________________________________
CPA UK & Fiji
CPA UK has a strong relationship with the Parliament of Fiji, rooted in parliamentary strengthening and diplomacy. Following Fiji's first democratic elections, in 2014, after military rule, CPA UK hosted Fiji's first Speaker-led visit outside of the Pacific region. This all-encompassing visit introduced a high-level Fijian delegation to parliamentary practice and procedure in Westminster. This delegation also visited the UK's devolved assemblies.
__________________________________________________
CPA UK Recent Programmes
CAPAC Pacific Workshop, Suva, Fiji, 19-21 February 2019
CPA UK delivered the first in a series of CAPAC workshops in Suva, Fiji from 19 -21 February.
The workshop was attended by Chairs, Members and Clerks from 11 Pacific Island Public Accounts Committees. The workshop formed part of CPA UK's work as part of the Commonwealth Partnership for Democracy (CP4D).
Pacific Islands Parliamentary Workshop, Wellington, New Zealand, 12-14 April 2018
In partnership with the Parliament of New Zealand, CPA UK hosted the Pacific Islands Parliamentary Workshop in Wellington, New Zealand. The Workshop brought together Members and clerks from across the Pacific to enhance their understanding of parliamentary democracy and their effectiveness as Members. The Workshop also provided the opportunity for the Pacific Members and officials to share experiences, including on the area of disaster resilience.
Fijian Committee Clerk Attachment to the Scottish Parliament, Edinburgh, 26 February–9 March 2018
In partnership with the British High Commission Suva and the Scottish Parliament, CPA UK facilitated a two-week clerk attachment for two committee clerks from the Parliament of Fiji to the Scottish Parliament. The in-depth, practical programme introduced the clerks to good practice in the Scottish Parliament and highlighted how clerks in Scotland manage the pace of their work, their relationship with Members and brief and report writing.
Parliamentary Workshop on Standing Committee, Suva, Fiji, 8-10 November 2016
CPA UK delivered a three-day workshop on oversight committees in the Parliament of Fiji. The Workshop, supported by the British High Commission Suva, provided an in-depth discussion on the sources of committee influence, the role of the Chair, and working cross-party in committee. A practical example committee hearing scrutinised Fiji's Domestic Violence Decree (2009) and produced 11 recommendations.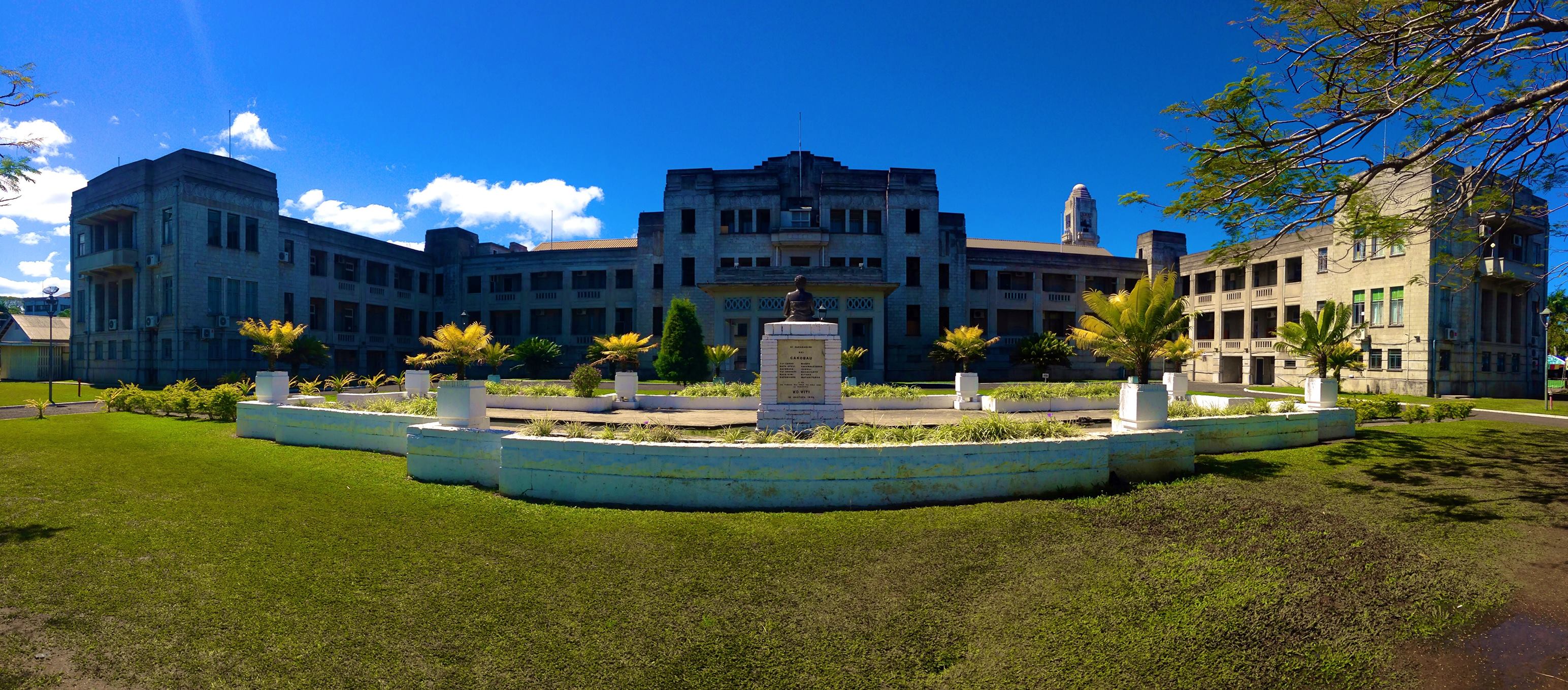 Key Facts
Head of State: President Jioji Konrote
Joined the Commonwealth: 1997 (1970)
Capital City (Location of Parliament): Suva
Unicameral/Bicameral: Unicameral - Parliament (51)
Further Information: