Virtual Training for Parliamentarians from the British Virgin Islands: Report Published
14 June 2021 - 28 June 2021
Venue: Virtual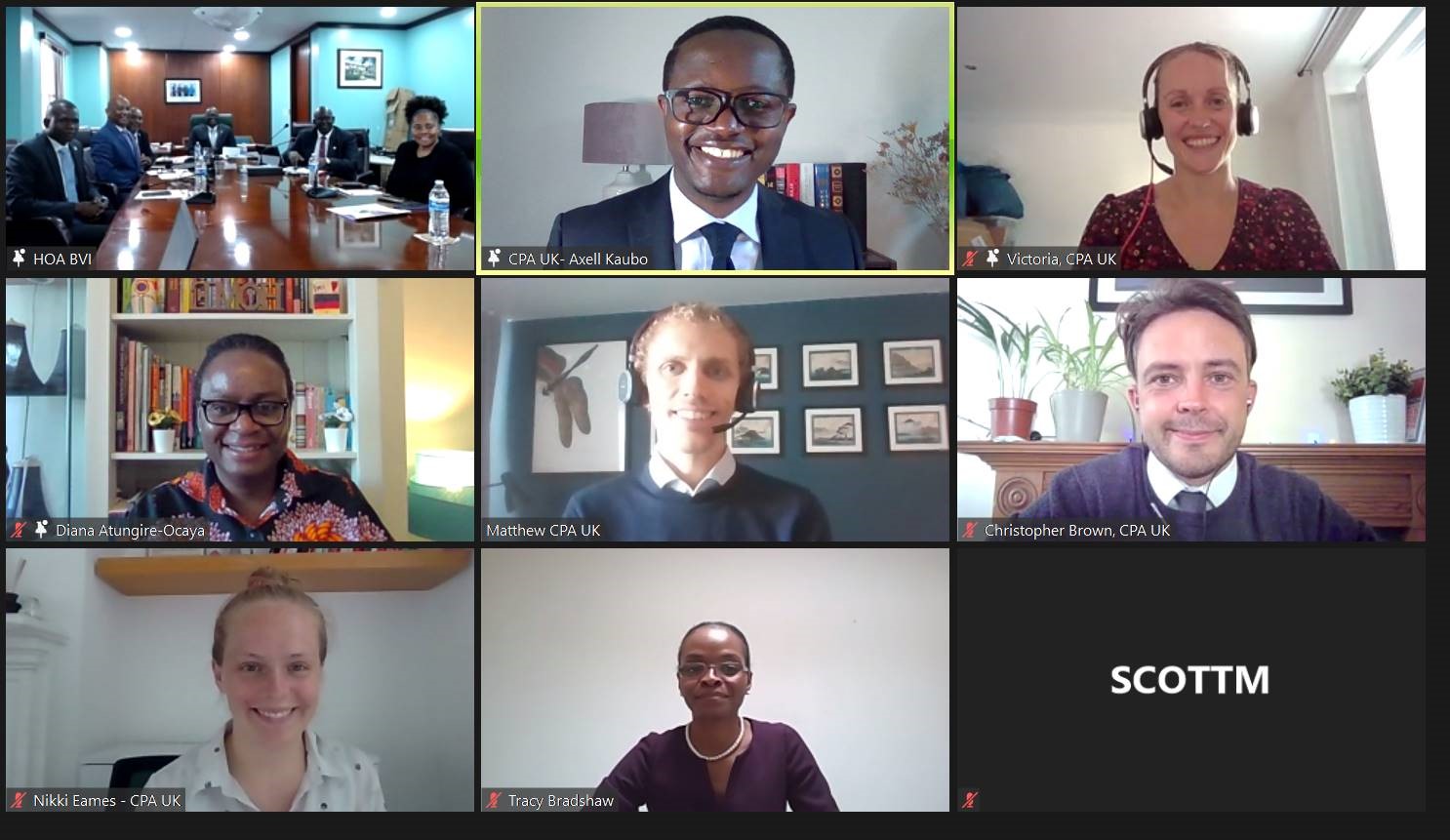 CPA UK was delighted to have been asked by the British Virgin Islands House of Assembly to deliver a series of virtual training sessions for parliamentarians.
The training ensured that elected representatives in BVI were well-equipped to effectively carry out their parliamentary duties, more than two years since they were first elected.
The programme, which was delivered across three sessions, sought to build on the knowledge and skills gained by House of Assembly Members over the past two years, reflecting upon the challenges and opportunities they have experienced since first being elected.
Sessions covered a range of topics relevant to the role of parliamentarians, including fostering cross-party and government relationships, working effectively with clerks, Parliamentary procedure and scrutiny, the role of select committees, and diplomatic and communications skills.
We were delighted to welcome speakers from the UK Parliament, Anguilla House of Assembly, the Montserrat Legislative Assembly, the Parliament of Canada, the States of Guernsey and the Parliament of Bermuda.
The final report is available to download here.
The UK Overseas Territories Project remains committed to strengthening capacity and promoting democracy across the Overseas Territories including BVI, through regular virtual engagement with elected representatives, despite the ongoing constraints of Covid-19. Read more about the project here.