Virtual International Conference: Assisting and Protecting Survivors of Modern Slavery, Human Trafficking and Forced Labour
15 September 2020 - 16 September 2020
Venue: Online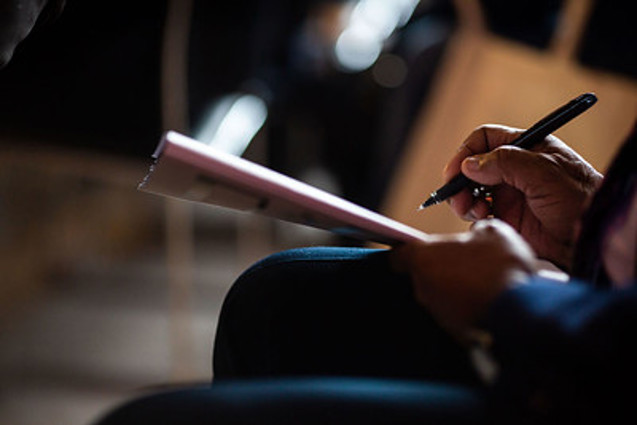 1 in 200 people today are estimated to be trapped in modern slavery. According to the latest figures published by the International Labour Organisation and the Walk Free Foundation, an estimated 40.3 million people are exploited to some form of modern slavery. More than half of them are trapped in forced labour, compelling them to work against their will and under threat, intimidation or coercion. An additional 15.4 million people are estimated to be living in forced marriages. Modern slavery is everywhere. It harms people in every country in the world, every single day.
Modern slavery continues to remain a fast evolving crime. Today, more than ever, collating robust data that can strengthen and better inform policy development and reflect what survivors truly need is essential.
---
From 15 – 16 September 2020, CPA UK – in partnership with the UK Modern Slavery and Human Rights Policy and Evidence Centre (Modern Slavery PEC) – will organise and host a two-day virtual conference on Assisting and Protecting Survivors of Modern Slavery, Human Trafficking and Forced Labour.
---
Bringing together parliamentarians, government officials, researchers, civil society, survivors and survivor organisations from around the Commonwealth and beyond, the conference aims to increase participants knowledge and understanding on the support and protection needed for survivors of modern slavery, human trafficking and forced labour, examining existing approaches and inspiring new and well-targeted future work, including new research.
The conference will serve as an opportunity to join forces and to reflect on the existing systems and policies addressing modern slavery. It will provide a platform for participants to reflect upon and discuss current policies and programmes, encourage an embedded approach to survivor involvement in policy development and collate data that can inform innovative and effectual future policies and research.
During the conference, participants will have the opportunity to collaborate and build networks with a diverse range of national, regional and global stakeholders.
Further details on the conference's programme and logistics will be communicated soon.
In light of the ongoing COVID-19 pandemic, this event will take place online. The conference will be as interactive as possible, with a mixture of plenary sessions, break-out rooms, peer-to-peer learning and networking opportunities planned.
To find out more information, please contact dunne@parliament.uk. 
---

About the Organisers:
Commonwealth Parliamentary Association UK
CPA UK is a member of the Commonwealth Parliamentary Association (CPA), which is a Commonwealth-wide network of some 17,000 national, state, provincial and territorial parliamentarians within 180 legislatures in 53 countries. The purpose of the CPA is to strengthen parliamentary democracy within the 53-country Commonwealth, providing a space for parliamentarians to share, learn, compare and work together to promote Commonwealth values of democracy, rule of law, human rights, good governance and social and economic development.
CPA UK recently delivered the Modern Slavery Project (MSP) a four-year multilateral project funded by the UK Home Office. Its aims were to contribute to the global effort to 'eradicate forced labour, end modern slavery and human trafficking and secure prohibition and elimination of the worst forms of child labour' (SDG8.7) by strengthening modern slavery-related legislation and parliamentary scrutiny and oversight of these issues in the Commonwealth. Through the design, management and delivery of the project CPA UK has acquired strong experience and expertise on the issues and gathered extensive knowledge of what Commonwealth parliaments and parliamentarians want and need to tackle modern slavery-related crimes. CPA UK has built strong relationships of trust and excellence with UK and international members of parliaments and officials, who are committed to eradicating modern slavery, human trafficking and forced labour.
The Modern Slavery & Human Rights Policy Evidence Centre
The UK Modern Slavery and Human Rights Policy and Evidence Centre was created by the investment of public funding to enhance the understanding of modern slavery and transform the effectiveness of laws and policies designed to overcome it.
It's designed to provide independent, impartial and authoritative insight and analysis on modern slavery based on high quality research it commissions, aiming to have a transformational impact on the understanding of modern slavery and the responses to it. The Centre brings together academics, policymakers, businesses, civil society, survivors and the public on a scale not seen before in the UK to collaborate on solving this global challenge. The Modern Slavery PEC's approach is rooted in human rights.
The Centre is a consortium of universities and Independent Research Organisations, led by the Bingham Centre for the Rule of Law and consisting of the Rights Lab at Nottingham University, the Wilberforce Institute  at Hull University, the Centre for the Study of International Slavery  at the University of Liverpool, the Bonavero Institute on Human Rights  at Oxford University and the Alan Turing Institute. It is funded by the Art and Humanities Research Council on behalf of the UK Research and Innovation.