Virtual International Conference: Assisting and Protecting Survivors of Modern Slavery, Human Trafficking and Forced Labour
15 September 2020 - 16 September 2020
Venue: Online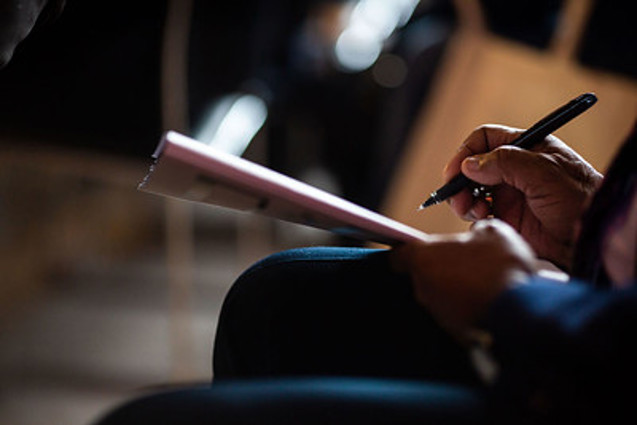 1 in 200 people today are estimated to be trapped in modern slavery. According to the latest figures published by the International Labour Organisation and the Walk Free Foundation, an estimated 40.3 million people are exploited to some form of modern slavery. More than half of them are trapped in forced labour, compelling them to work against their will and under threat, intimidation or coercion. An additional 15.4 million people are estimated to be living in forced marriages. Modern slavery is everywhere. It harms people in every country in the world, every single day.
Modern slavery continues to remain a fast evolving issue. Today, more than ever, collating robust data that can strengthen and better inform policy development and reflect what survivors truly need is essential.
---
From 15 – 16 September 2020, CPA UK – in partnership with the Modern Slavery and Human Rights Policy and Evidence Centre (Modern Slavery PEC) – organised a two-day virtual conference on Assisting and Protecting Survivors of Modern Slavery, Human Trafficking and Forced Labour.
---
Bringing together parliamentarians, government officials, researchers, civil society, survivors and survivor organisations from around the Commonwealth and beyond, the conference aimed to increase participants knowledge and understanding on the support and protection needed for survivors of modern slavery, human trafficking and forced labour, examining existing approaches and inspiring new and well-targeted future work, including new research.
The conference served as an opportunity to join forces and to reflect on the existing systems and policies addressing modern slavery. It provided a platform for participants to reflect upon and discuss current policies and programmes, encourage an embedded approach to survivor involvement in policy development and collate data that can inform innovative and effectual future policies and research.
During the conference, participants had the opportunity to collaborate and build networks with a diverse range of national, regional and global stakeholders.
Speakers included:
Former UK Prime Minister Rt Hon. Theresa May MP
Rt Hon Frank Field, Chair of the Independent Review of the Modern Slavery Act
Professor Parosha Chandran, Professor of Practice in Modern Slavery Law at King's College, London and human rights barrister at One Pump Court
Professor Tomoya Obokata, UN Special Rapporteur on Contemporary Forms of Slavery
R. Evon Idahosa Esq, Founder and Executive Director at Pathfinders Justice Initiative
Professor Ryszard Piotrowicz, Vice President of GRETA, Council of Europe's Group of Experts on Action against Trafficking in Human Beings
Lord McColl of Dulwich, Member of the House of Lords and promoter of the Modern Slavery (Victim Support) Bill