Opportunities and Vacancies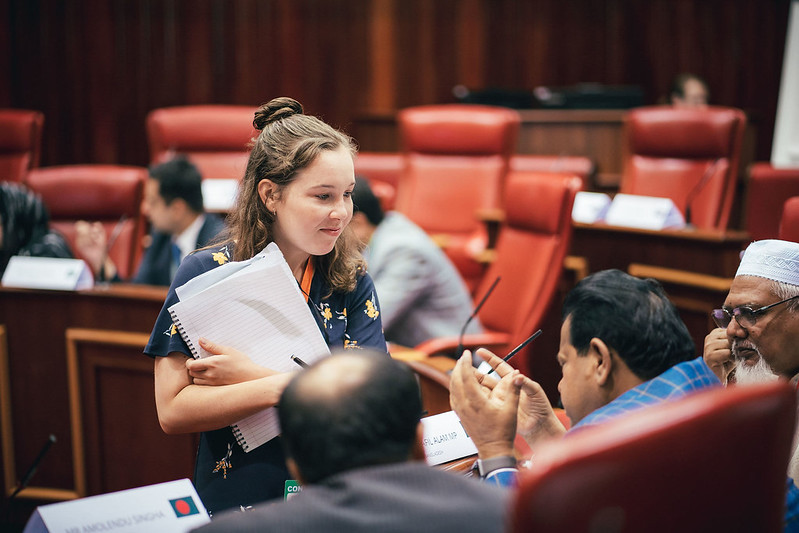 Benefits of working for CPA UK
Generous annual leave

Member of Civil Service Pension Scheme

Flexible working

Starter Buddy Scheme

Mental Health & Wellbeing focused

Diverse team
Investors In People
CPA UK has been accredited at a Gold Level by Investors In People.
The Investors in People Standard is the benchmark of good people management practice.

---
CPA UK offers a range of career opportunities from programme and project management to administration. We give people the unique opportunity to support international leaders in capacity building from our office located in the Palace of Westminster. 
All our vacancies will be posted here. Please check this page regularly for new vacancies, or follow us on social media here.
For more information, meet the Team here.
---
Current Vacancies
Library Project Officer - Commonwealth Parliamentary Association UK Branch (CPA UK)
This is a fixed term contract for three months.
Band C £26,715 (entry level per annum).
CPA UK is looking for someone to work on a short-term (3 month) project to cover three stages. Firstly, to compile an inventory of CPA UK's book collection. Secondly to provide advice on weeding and retention and to help organise disposal of weeded items. Thirdly to reorganise and catalogue the remaining collection.
We are looking for someone to work predominantly autonomously and who is proactive and takes the initiative to undertake research, or to seek relevant advice, to help inform decision-making.
The person in this role will need strong organisational skills, writing skills and the necessary digital skills. They will also need to demonstrate attention to detail and the ability to work at pace.
Full details including the job description can be found here. 
To apply, please refer carefully to the guidance notes and then complete the following online application form.
We respect your right to privacy. This privacy policy sets out details about the way we process personal data that we collect from you and how we may use your information.
Important information:
You are advised to complete your application in a Word document and then paste your answers into the form to avoid any loss.

Please note if a completed online application form is not returned, your application will not be put forward to the sifting panel.

CPA UK carries out anonymised recruitment to continue to build a diverse and inclusive workforce. Your personal information (i.e. your name) will be concealed during the sifting phase and only the names of those who are being invited for interviews will be made known to the panel.

Roles may be considered for job share or flexible working.

You will be required to evidence your right to work in the UK. To apply for this role, you must have lived in the UK for three years out of the past five. This is to comply with nationality checks and parliamentary security eligibility criteria.

For information on Civil Service Pensions – click here.
The closing date for applications is 23:59 Sun 12 June 2022. All submissions must be delivered by that time. Applicants are advised that late submissions will not be considered.
It is intended that interviews and written assessment will take place on 23rd June 2022. If you have not received an invitation to interview prior to the dates of interview, please assume that your application has not been shortlisted. It is hoped that the successful candidates will take up the role as soon as possible following completion of all relevant checks including security clearance.
---
Recently Closed Vacancies
Election Analysts - closed Wednesday 27 April 2022.  For full details, please see the Job Description.
---
Chief Executive Jon Davies explains the importance of CPA UK's Values:
Teamwork & Professionalism

Commitment

Integrity

Accountability
Work Experience
CPA UK offers a bi-annual work experience programme for young people aged 18-25. Find out more here.