UK Parliament Week Event: How do Select Committees work for you?
Published 12 November 2019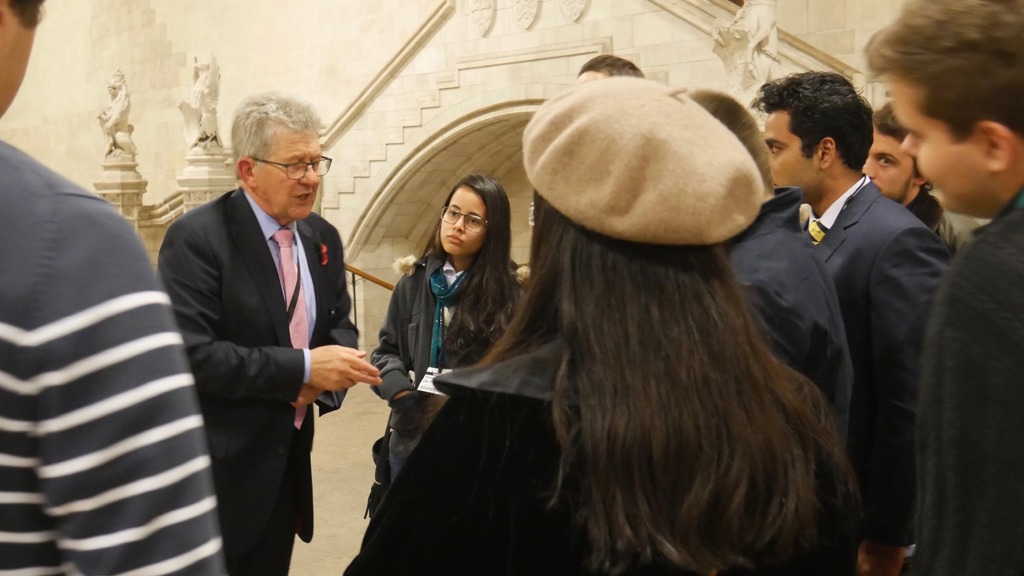 ---
To celebrate UK Parliament Week, on 6 November the Commonwealth Parliamentary Association UK (CPA UK) welcomed around 40 members of the public including students from LSE, UCL and City of London Academy Southwark to hear a panel discussion on 'How do Select Committees work for us?' 
The panel was chaired by The Rt Hon. the Lord Foster of Bath and featured Miranda Olivier-Wright, Head of Web and Digital Publications (House of Commons) and Dominic Stockbridge, Second Clerk Home Affairs Committee (House of Commons).  
During the panel discussion, each panellist discussed how Select Committees hold government to account, why Select Committees are important and how the public can engage with Select Committees.  
Lord Foster shared his personal experience of chairing a Select Committee and the process of how Select Committees work in practice. He described the importance of parliamentarians working together across party lines to scrutinise government policy. 
Miranda Olivier-Wright discussed the importance of social media to inform the public of the work of Select Committees and to encourage engagement with Committee inquiries and evidence sessions.  
Dominic Stockbridge spoke about his involvement as Select Committee Clerk and the role of Select Committees in parliaments across the Commonwealth. Dominic described the importance of the '3 E's' that matter to the work of the UK Public Accounts Committee- 'Efficiency, Effectiveness and Economy'. He shared his experiences of travelling to Malaysia and Kenya with CPA UK as part of the Commonwealth Partnership for Democracy programme.  
Following the discussion, guests were given a tour of the Palace of Westminster including exploring some of the Committee Rooms in the House of Commons.