Parliamentarians from British Islands & Mediterranean Region explore how to get more women into politics at CWP Conference
Published 25 November 2022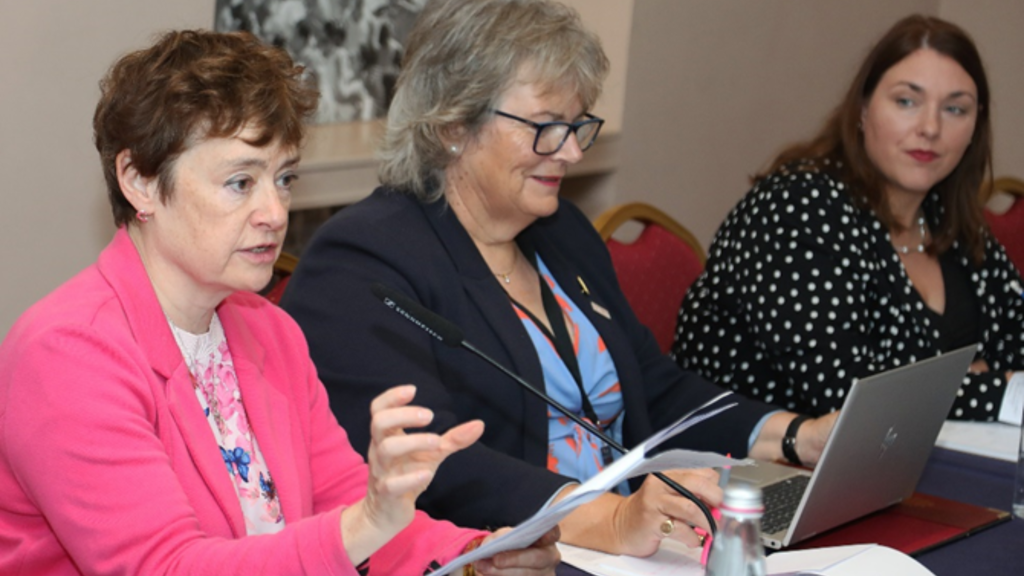 Members of Parliament from across the CPA British Islands and Mediterranean Region (UK, Scotland, Wales, Isle of Man, Jersey, Guernsey, Gibraltar & Malta) participated in the 9th BIMR Commonwealth Women Parliamentarians Conference, delivered jointly by CPA Gibraltar and the CPA British Islands and Mediterranean Region Secretariat, on 5 & 6 October 2022.
With the overall aim of "Attracting and Retaining Effective Women Parliamentarians", and building on ongoing engagement, the Conference focused on various aspects of this in more detail.
Delegates explored how parliaments across the region are responding to the escalating problem of online harms. The programme included tailored practical training for women parliamentarians on digital self-defence, digital citizenship, assertive communication, and safety responses to online abuse. It also looked at the UK's draft 'Online Harms Bill' and the lessons learned from the UK's legislative pathway to protect against online harms.
The programme also included sessions focusing on Gender Sensitive Parliaments, asking if parliaments are doing enough to respond to the changing demographics of their elected representatives. Delegates considered the recommendations made by Dr Jess Smith (University of Southampton) in her report Effective and Inclusive Parliaments.
---
Watch GBC News' coverage of the Conference: