Pakistan Women's Parliamentary Caucus Explores Diversity and Inclusion at UK Parliament
Published 03 February 2020
---
From 27-31 January 2020 CPA UK hosted Members of the Women's Parliamentary Caucus of Pakistan for a programme focused on Women and Gender in Legislation, Scrutiny, and Oversight at the UK Parliament and other locations around London.
The Secretary of the Women's Parliamentary Caucus (WPC), Hon. Munaza Hassan MNA, led the delegation of eight Members of the National Assembly (MNA) and five Members of the Provincial Assemblies (MPA) of Sindh, Punjab, Balochistan, and Khyber Pakhtunkhwa respectively. Hon. Shandana Gulzar Khan MNA, Chair of the Commonwealth Women Parliamentarians (WPC), also participated in the programme.
The delegation explored issues related to Women and Gender in Legislation, Scrutiny, and Oversight at different levels of representation: the UK Parliament, the Greater London Assembly, a London Borough Council, and a London constituency. In addition to introducing delegates to the UK Parliament and Westminster committee system, speakers – including parliamentarians, party candidates, councillors, and academics – discussed gender-sensitive scrutiny, legislation to improve gender equality, and diversity and inclusion.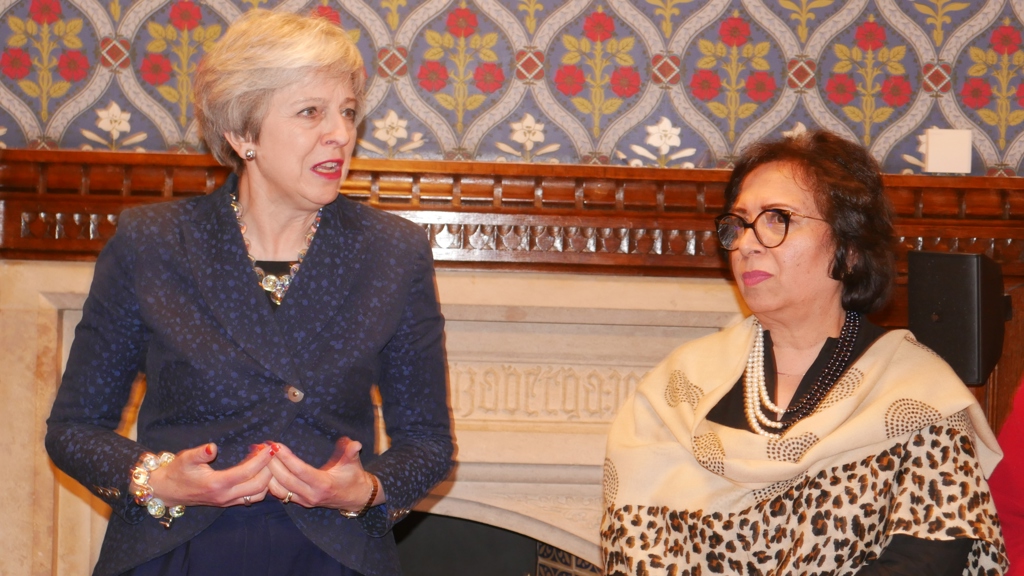 ---
The majority of speakers agreed with the delegates, many of whom held a seat reserved for women, that quotas or other forms of positive action are essential to improving women's representation at the necessary pace. Such measures cannot, however, address the perennial issue that fewer women than men stand as candidates. The Baroness Jenkin of Kennington, Co-Chair and Co-Founder of Women2Win, a campaign to elect more Conservative women to Parliament, suggested taking a proactive approach by directly asking women to stand, supporting them throughout their candidacy, and encouraging those elected to stay in Parliament. Women at a later stage in life can bring a wealth of experience to Parliament and may be open to a new challenge or career change, according to Baroness Jenkin. Parliamentarians from both Pakistan and the UK considered the support of male colleagues and allies crucial to improving women's representation and the parliamentary gender balance. To combat financial barriers prohibiting women standing for election, More United CEO Tabitha Morton recommended replicating the practical support offered by the Women Equalities Party (WEP) which pays for its candidates' childcare.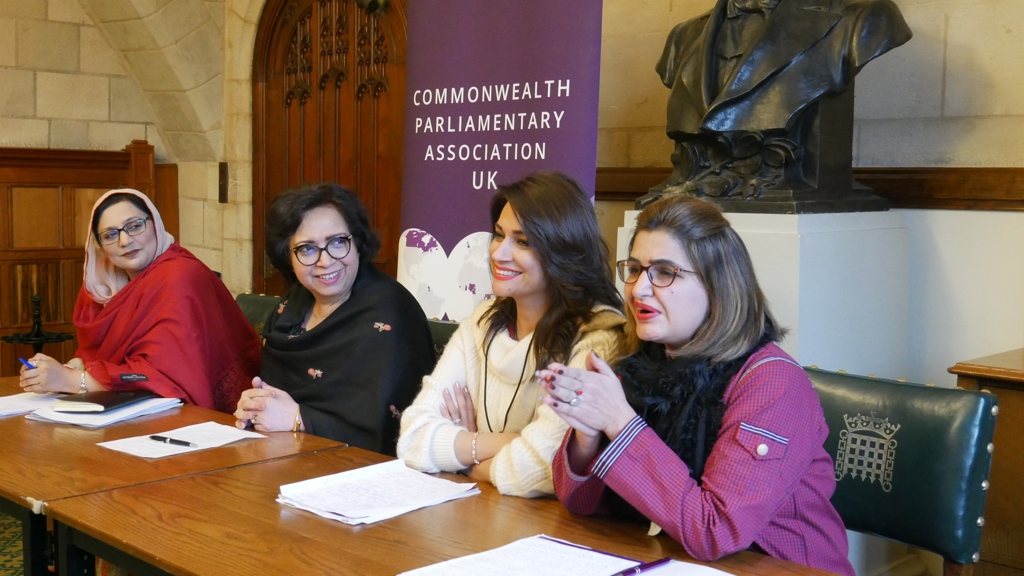 ---
Delegates were particularly interested in approaches to better communicate parliamentary business to the electorate and the general public. Although 70% of house business at the National Assembly is driven by women parliamentarians, MNAs still face widespread prejudice. To counter the misconception that women are not as productive as their male counterparts in parliament, the WPC has created its own social media team which regularly updates online audiences on members' activities and accomplishments through popular channels including Twitter and Instagram. To further increase the impact of delegates' communications efforts, two Senior Media and Communications Officers of the House of Commons, Estelle Currie and Chloe Jago, shared strategies for informative and impactful press releases distributed at the right time. Delegates implemented this learning by drafting and delivering their own press releases in a simulated press conference that included difficult questions on the details of the study visit.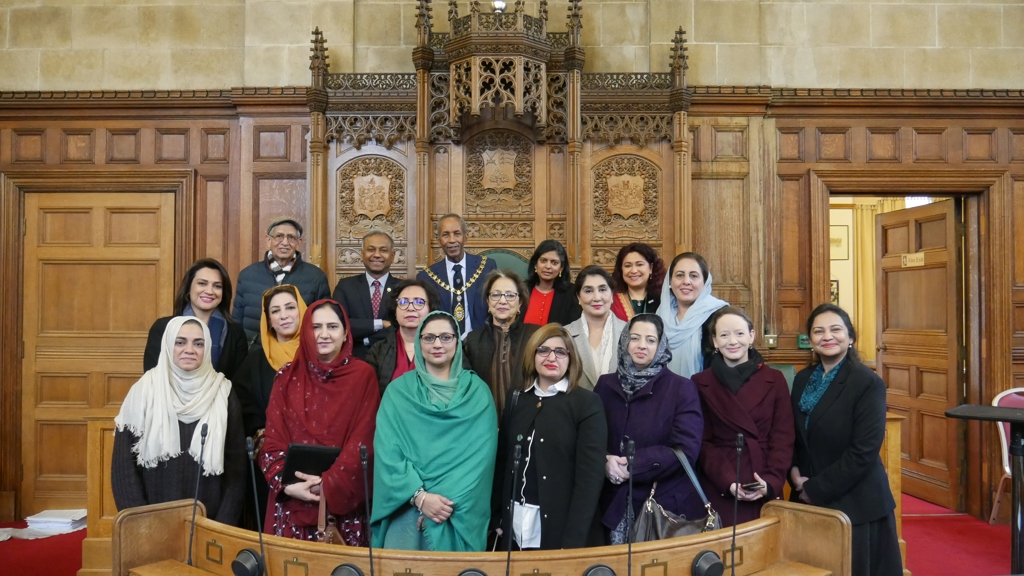 ---
The full report on the study visit is available here.
CPA UK has a long-term partnership with the Women's Parliamentary Caucus and since 2012 has undertaken a number of programmes aimed at enhancing the role and capabilities of women parliamentarians. Previous themes included economic empowerment, maternal health, access to justice, and building a community for change. CPA UK last hosted Members of the Khyber Pakhtunkhwa Women's Parliamentary Caucus (WPC) in September 2016. Before this the WPC in Islamabad hosted a CPA UK delegation in February 2014. 
CPA UK looks forward to continuing to maintain and grow this close partnership.  For more information on CPA UK's past engagement with Pakistan, click here.
Delegate list:
Ms Munaza Hassan MNA, Secretary, Women's Parliamentary Caucus
Ms Shandana Khan MNA, Chair, Commonwealth Women Parliamentarians
Ms Sajida Zulfiqar Khan MNA
Ms Shaheen Naz Saifullah MNA
Ms Shaista Pervaiz Malik MNA
Dr Shazia Sobia Aslam Soomro MNA
Ms Rubina Irfan MNA
Ms Kishwer Zehra MNA
Ms Naureen Farooq Khan MNA
Ms Rabia Azfar Nizami MPA, Member of the Provincial Assembly of Sindh
Ms Ayesha Bano MPA, Member of the Provincial Assembly of Khyber Pakhtunkhwa
Ms Mahjabeen Sheran, Member of the Provincial Assembly of Balochistan
Ms Khadija Umar, Member of the Provincial Assembly of Punjab
Ms Seemabia Tahir, Member of the Provincial Assembly of Punjab
Dr Rakhshinda Perveen, UN Women Senior Technical Specialist, Women's Parliamentary Caucus