Malaysia - Study Visit from the Senate of Malaysia
Published 21 March 2019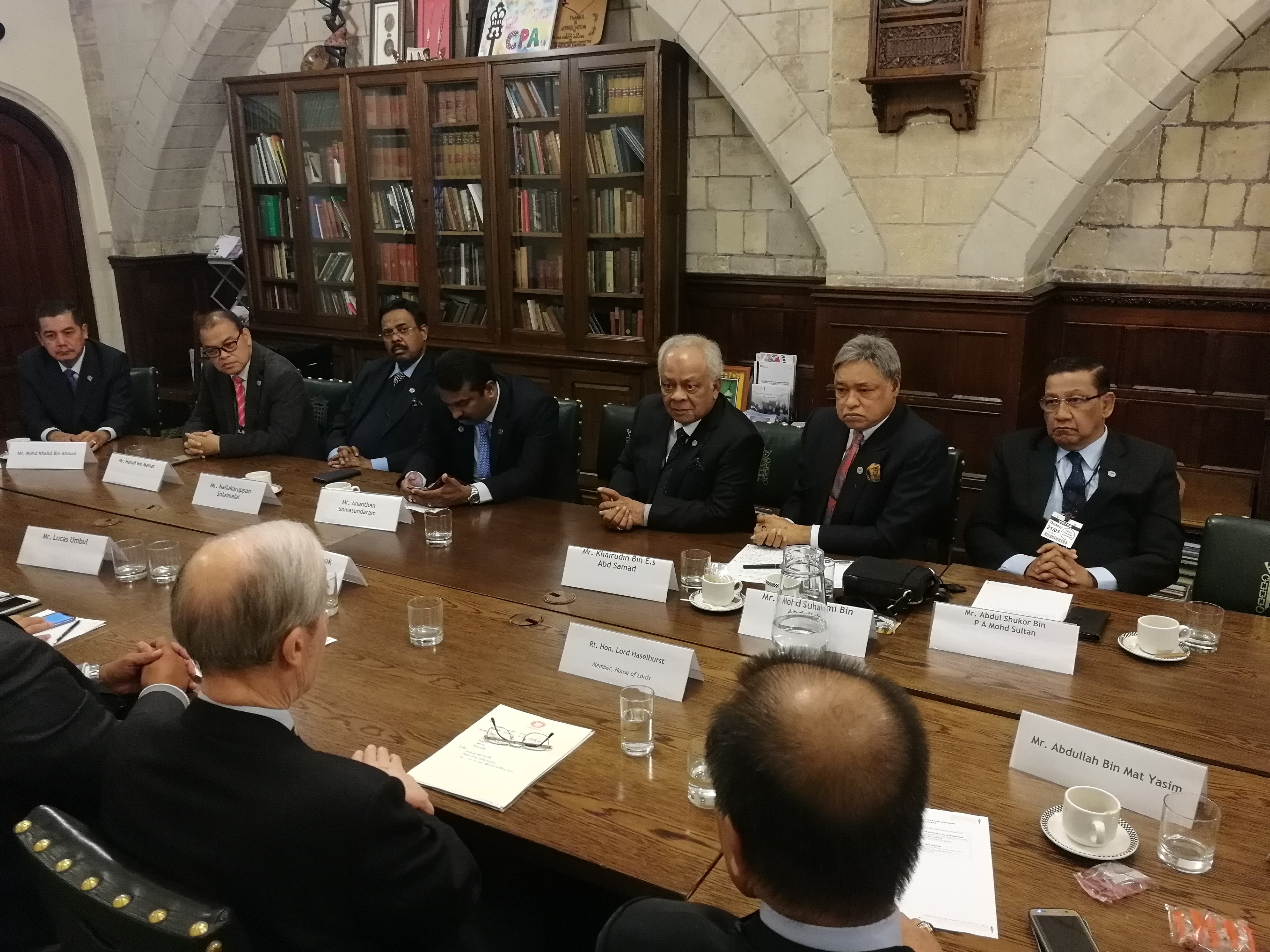 CPA UK hosted a delegation from the Senate of Malaysia on 21 March 2019. The delegation, comprising Senators and Officials from the Dewan Negara, the upper house of the Malaysian Parliament, met with counterparts in the House of Lords and Commons to explore how the UK Parliament operates and fulfills its scrutiny functions.
 Lord Cormack provided the delegation with the historical context in which the UK Parliament developed before discussing the current status of reform to the House of Lords and Dewan Negara. Discussion focused on the importance of respecting the supremacy of the elected lower house but also ensuring the scrutinising check and balance provided by the upper house is effective.
 The delegation explored the role of the opposition and whips with the Opposition Whip, Chris Elmore MP. He emphasised the constructive role that the Opposition plays, holding the government to account but not just opposing government business for the sake of opposing.