John Dumelo and Tracy Brabin MP explore commonality and Politics as a force for good
Published 26 April 2019
The influence of social media and popular culture on young people in the 21st century is undeniable. On the 24th of April in the Houses of Parliament, UK MP Tracy Brabin led a discussion with esteemed Ghanaian Actor John Dumelo and a group of young people on the links between social media, popular culture, young people and political engagement.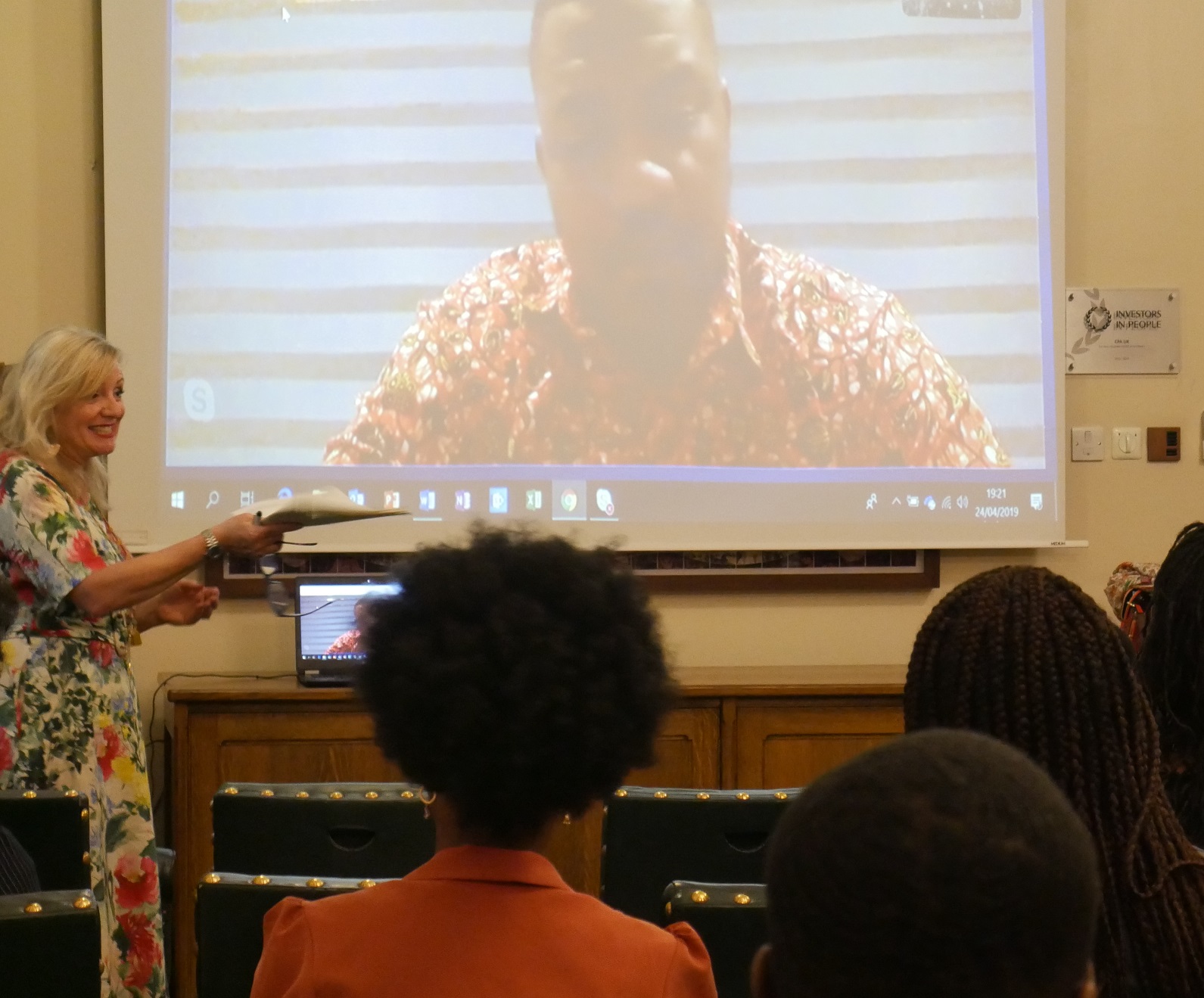 In 2014, Dumelo became the first Ghanaian citizen to hit a million likes on Facebook. His current following on social media (combining Twitter, Facebook and Instagram) currently sits at 8.4million and he is reportedly the highest followed Ghanaian male on social media. But what does this mean for the 35 year old actor?  "I think my following needs to count for something", Dumelo said. "In 2016, I was appointed by the United Nations as the ambassador for obstetric fistula to raise awareness and in turn help to raise funds for women suffering with this disease to have surgery". An obstetric fistula is a hole between the genital tract and rectum or unitary tract and is directly linked to obstructed labour. Women sufferers experience constant incontinence, shame, social segregation and health problems. In Ghana, it is believed that every year 1000 different women are battling with this issue, but as it stands, only 350 women are being treated. Dumelo went on to say that "It's things like this I believe I need to use my platform to do. I have also used my social media to encourage young people to engage in politics, as politics in Ghana is seen (for the most part) as a game for older men".
It was an interesting exchange between two people from different countries with very similar career backgrounds and both identifying with the concept of 'faking it till you make it' with regards to changing career to politics from acting. With Tracy Brabin MP recently being elected into the UK parliament 3 years ago, she also touched on making the transition from showbiz to politics. Brabin spoke about her experience of being an actress in comparison to her career as an MP and how it differs with most people's perceptions. She said "I was once seen on the bus when I was an actress and was asked what I was doing on public transport! People thought I was getting paid lots as an actress, but ironically I get paid more as an MP". Dumelo responded saying "contrary to what most people think, this is not necessarily the same in Ghana. You do get paid a decent salary as an MP and get a few perks when you lead committees or have ministerial positions. However, if I become an MP, despite the fact most of my time will be spent attending to parliamentary business and constituency matters, I will not completely stop my other ventures such as acting, farming and my clothing line. All these endeavours help me to pump money into my charity and humanitarian work and so I can't rely solely on my MP salary. Unfortunately, as it stands, many youngsters across Africa see politics as a means of getting rich quickly because of a lot of the corruption stories they hear. However, I always urge our young people to see politics as a means of effecting positive change in society and not a money-making career".
Tracy Brabin MP commended John Dumelo for his great work and invited him to the Houses of Parliament to meet with a group of young people for them to share knowledge and ideas in the future.