CPA UK awarded Gold accreditation by Investors in People
Published 24 March 2022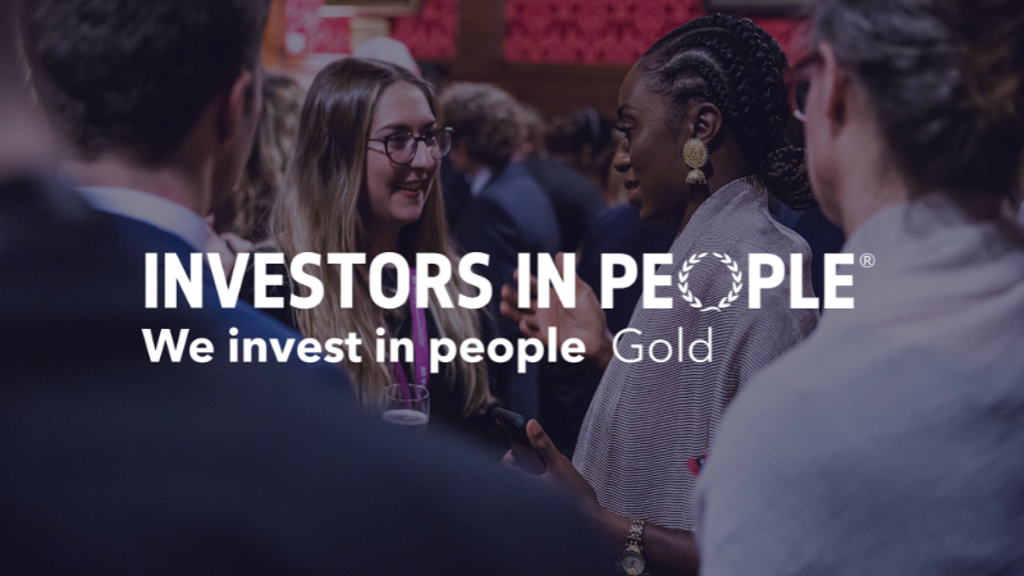 Investors in People has awarded CPA UK, "We invest in people" Gold accreditation. Gold accreditation is awarded to organisations that not only have the policies in place, but more than that, it means everyone – from Chief Executive to assistant takes ownership for making them come to life.
Recognising most of us will spend around 80,000 hours at work in our lifetimes, Investors in People has helped more than 11 million people across 75 countries to make work better. 
Only 17% of accredited organisations achieve Gold and Paul Devoy, CEO of Investors in People, said: "We'd like to congratulate CPA UK. Gold accreditation on We invest in people is a fantastic effort for any organisation, and places CPA UK in fine company with a host of organisations that understand the value of people."
Commenting on the award, CPA UK Chief Executive, Jon Davies, said: "I am delighted CPA UK has achieved "We invest in people" Gold accreditation. I believe this reflects the importance we all attach to creating a good working environment for each other.
"The "We invest in people" assessment has been an opportunity for us to hear from our staff in a properly considered way, and we've learnt a lot from what they said. While we celebrate the achievement of Gold accreditation, we also recognise there is always room to improve as we keep aiming to be a great organisation to work for."