Commonwealth parliaments meet ahead of COP26 to establish an action plan and working group
Published 14 April 2021
Ahead of the UK hosting the 26th UN Conference of the Parties on Climate Change (COP26) in November 2021 CPA UK, in partnership with the Foreign, Commonwealth and Development Office (FCDO), delivered a Commonwealth Parliamentary Forum on Climate Change.
In line with one of CPA UK's thematic areas of interest, Security, the Forum provided an arena where parliamentarians from across the Commonwealth could consider the detrimental impact of climate change on global security. Legislators were challenged to think about how they could help reverse these impacts. Parliamentarians in attendance aimed to set an agenda for the Commonwealth community to progress towards COP26 in November with ambitious goals, advancing the interests of the most vulnerable states.
To ensure that forum was inclusive to all the Commonwealth when factoring time zones, two Forums were delivered. An Asia Pacific Forum took place from 15-16 March 2021 and welcomed 116 delegates from 20 parliaments. This Forum looked at issues of particular relevance to the Asia Pacific region, which is one of the most vulnerable regions in the world. Some of the main areas discussed were the loss and damage that is already being faced by states in the Asia Pacific region, how to establish co-ordinated solutions to these problems, and creating a plan for amplifying the concerns of the Pacific region in the global agenda. Honourable Andleeb Abbas from the Parliament of Pakistan, along with others, drew parallels to the crisis posed by COVID19 and climate change, saying that "no one is safe until everyone is safe".
The following week, from 22-24 March 2021, CPA UK welcomed over 150 delegates from 42 legislatures across the Commonwealth.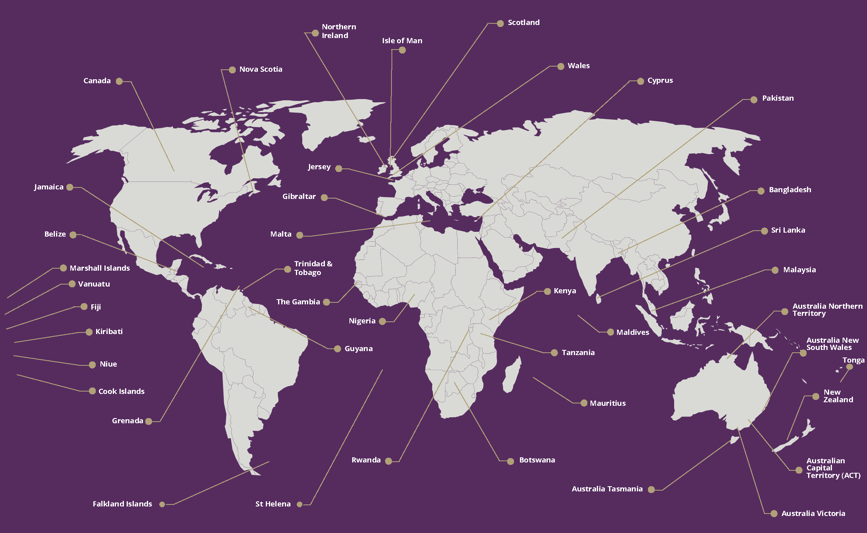 Map of participating legislatures
Day One: Towards Climate Security
Lord Ahmad of Wimbledon, Minister of State for South Asia and the Commonwealth, opened the Forum with a keynote address. He highlighted how parliamentarians are in a key position to advocate for bold climate goals. Delegates were then joined by Nigel Topping, UN High Level Climate Action Champion, who laid out practical steps parliamentarians can take to hold national governments to account in achieving their international commitments.
Following speakers then considered the important topics of 'Raising Ambitions: Climate Change Mitigation and Adaptation', 'Build Back Better: Sustainable Investment & Green Recovery Post COVID19' and 'Supporting Small Island and Developing States'. Panellists highlighted the importance of listening to the Commonwealth states currently being impacted by the effects of climate change and providing support through financial resources, reduction of emissions, and engaging in peer to peer learning.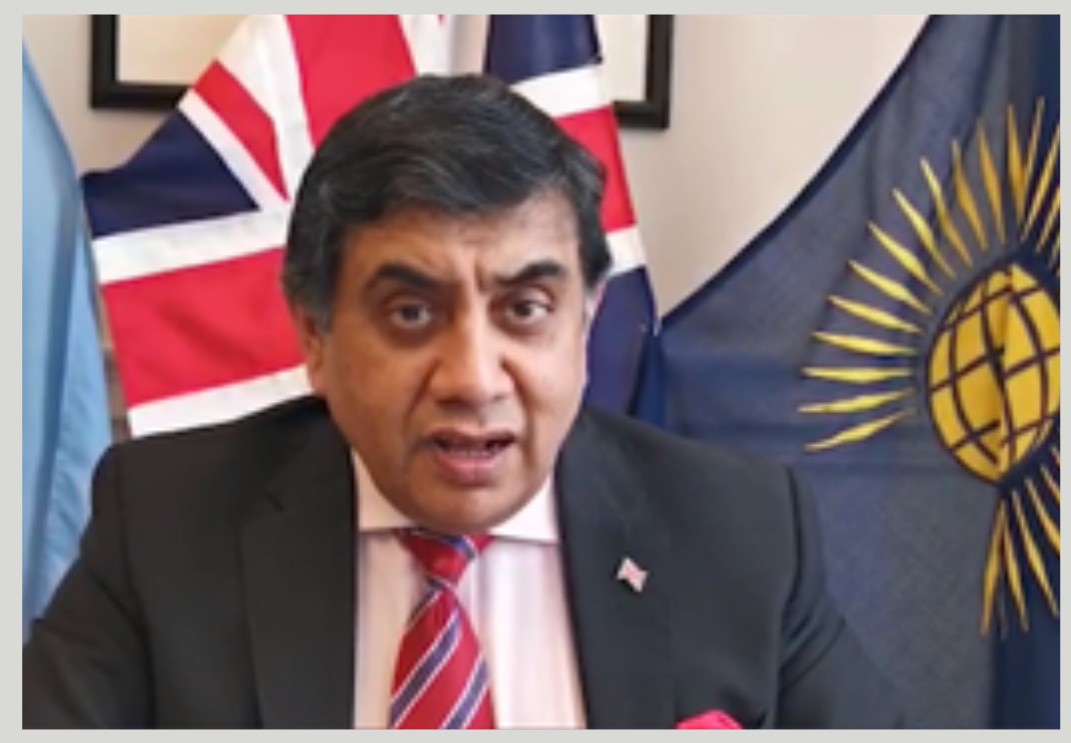 Throughout the Forum, CPA UK shared spotlights of good practice across the Commonwealth. On day one, Hon. Josaia V Bainimarama, Prime Minister and Minister for iTaukei Affairs, Sugar Industry and Foreign Affairs, Fiji, and Dr, Hon. Shirin Sharmin Chaudhury MP, Speaker of the Parliament of Bangladesh, shone a light on how the worst impacted communities in the Commonwealth were also being the most ambitious in their drive to mitigate climate change.
Finally, Ginny Radmall led an interactive session with delegates. Ginny shared techniques which parliamentarians can use to increase their influence on key networks of people both in the lead up to and at CO26.
Day Two: Acting on Climate Change: The Role of Parliamentarians
Day two honed in on practical ways in which delegates could enforce action through their parliamentary system. During a panel entitled 'Acting on Climate Change:
 The Role of Parliamentarians', speakers shared their expertise from inspiring action on climate change in the UK, Jersey and Kenyan parliaments. The following sessions on 'Oversight, Scrutiny and Accountability' and 'Climate Change and Evidence Based Policy' set out clear pathways and structures through which delegates can hold governments to account in the implementat
ion of sustainable and effective environmental policy. Delegates also heard case studies on how governmental policy has been shaped by the public during the session on 'Environmental Democracy: Representation and Advocacy'.
Members from the parliament of New Zealand and New South Wales provided a spotlight on how they have built cross party consensus on climate change and engaged citizens in climate solutions respectively.
The day finished with an interactive session by trainer and facilitator Kate Faragher, building on negotiation skills from the previous session on day one.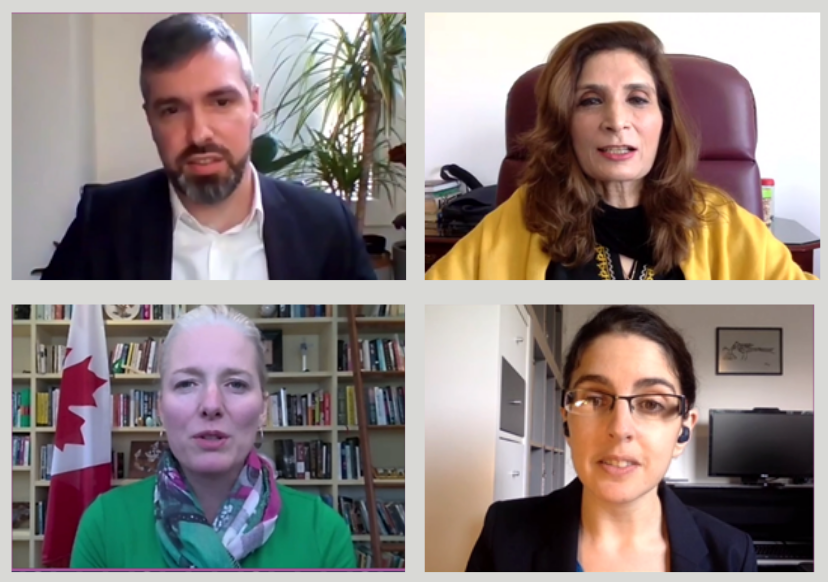 Day Three: Building Momentum: Matching Ambition with Delivery
The third and final day of the Forum matched the ideas discussed during the Forum so far with practical tools, resources, and plans through which delegates could deliver tangible action. A session on 'Beyond the Conventional: Climate Justice and Security' posed solutions to climate change which are rooted in a human rights and justice framework.
Delegates then joined COP26 Regional Ambassadors for two roundtable sessions, which enabled parliamentarians to understand the networks available to them, moving towards setting clear goals at COP26. During the final session, 'Roadmap to COP26: A Collective and Coordinated Response', delegates created an action plan for how the Commonwealth would continue to build momentum on climate change action following the Forum.
Hon. Josaia V Bainimarama, Prime Minister of Fiji, closed the Forum by reminding delegates that the Commonwealth is at its strongest when it unites behind its most vulnerable citizens. This is more important than ever in the case of climate change action.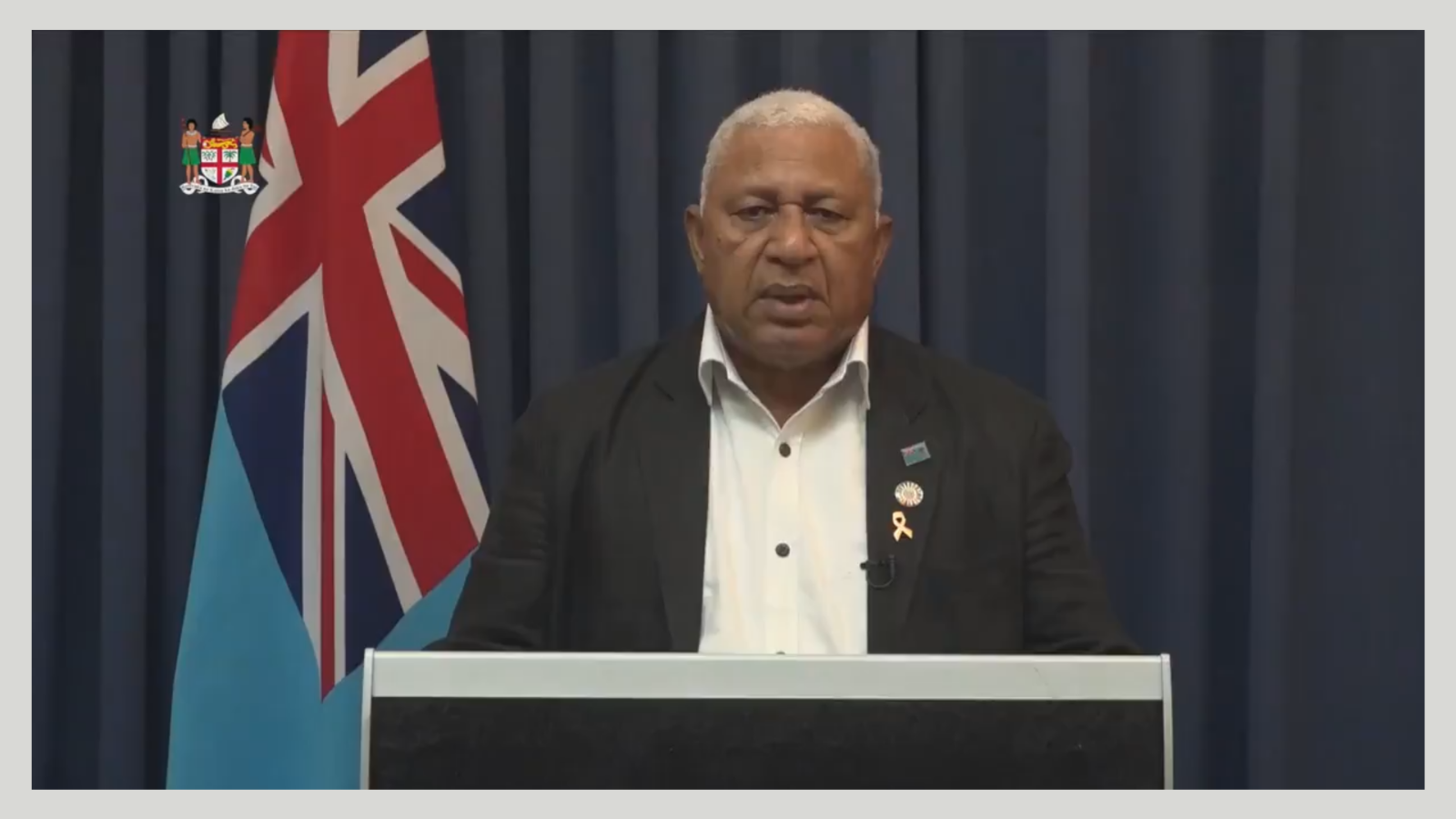 ---
Commonwealth Parliamentary Climate Change Working Group
Following the Forum, CPA UK hosted elections to a Working Group, to take forward action points from the Forum. The following were elected from their respective regions:
Africa:

 

Dr Laetitia Nyinawamwiza, Senate of Rwanda

Americas and Caribbean:

 

Yasmin Ratansi MP, House of Commons of Canada

Asia:

 

Tanvir Shakil Joy MP, National Parliament of Bangladesh

Europe:

 

Deputy Robert Ward, States Assembly, Jersey

Pacific:

 

Ralph Reganvanu MP, Leader of the Opposition of Vanuatu 

and 

Hon. Pinto Katia MP, Chairman of the Opposition of Kiribati

Youth: Miss Victoria Akintaju, Nigeria, Commonwealth Youth Climate Network

 
Due to the enthusiasm of nominations from the Pacific, and as a region which is greatly impact by climate change, CPA UK has also established an additional Pacific Focused Working Group, which will be chaired by Hon. Ralph Reganvanu Mp and Hon. Pinto Katia MP and joined by representatives from across the Pacific.
These representatives will take part in events at regular intervals in the lead up to COP26 to ensure that the Commonwealth has a co-ordinated and ambitious approach.