Clerks from UK Overseas Territories experience life and work at the States of Jersey Assembly
Published 04 May 2022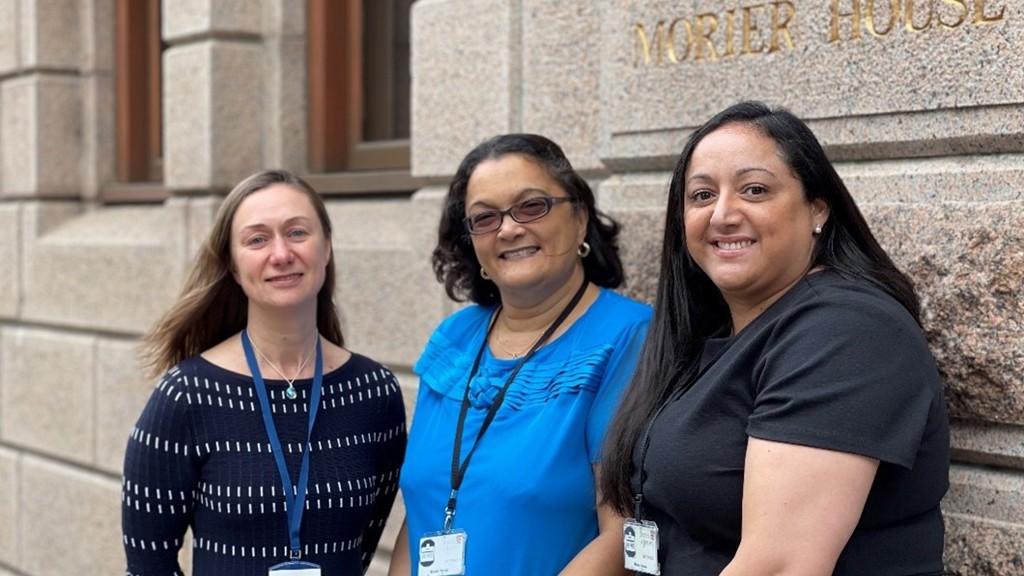 Earlier this year, two clerks- one from Bermuda and one from St Helena- carried out a short-term attachment to the States of Jersey Assembly as part of the UK Overseas Territories Project. During their time in the Channel Islands, the clerks worked alongside the Public Accounts Committee to experience up close how it functioned and scrutinised public spending. The two clerks share their reflections below. 
---
Kara Beale, Assistant Clerk to the Legislature, Bermuda Parliament:
From February 21st to March 4th 2022, I was offered the opportunity of a Clerk Attachment to the Public Accounts Committee (PAC) in Jersey. This was arranged for me by the UK Overseas Territories Project.
Due to bad weather delaying my arrival, both the CPA UK and Jersey teams were amazing in making sure I was taken care of and was comfortable. Once I had finally arrived, I was able to jump in headfirst thanks to the States Greffe staff. Despite illnesses and a very busy schedule, the entire States Greffe staff, all Committee members, and everyone else I met with were incredibly friendly and welcoming. They took what little time they had available to make sure they communicated all their applicable knowledge to me, and I could not have asked for a more welcoming reception. 
As an Assistant Clerk to the Legislature in Bermuda, who also assists with the Public Accounts Committee, I was excited for the chance to meet with so many people across the parliamentary and committee structure. Coming from such a small jurisdiction – Bermuda has a population of 65,000 – it was important to me to expand my knowledge and understanding of all aspects of PAC work. This included standards for financial oversight; applying real world understanding of how "big" parliaments' PACs function with their available resources; working with the Auditor General and the Office of the Auditor General; drafting Committee reports in conjunction with the Chair; follow up work on implementation of recommendations in Committee reports; being better able to see the possibilities for upskilling our PAC members and staff for productive and effective oversight.
I had completed numerous workshops and forums since starting in my role but was enthusiastic about experiencing the help and education first-hand outside of the "classroom environment".
---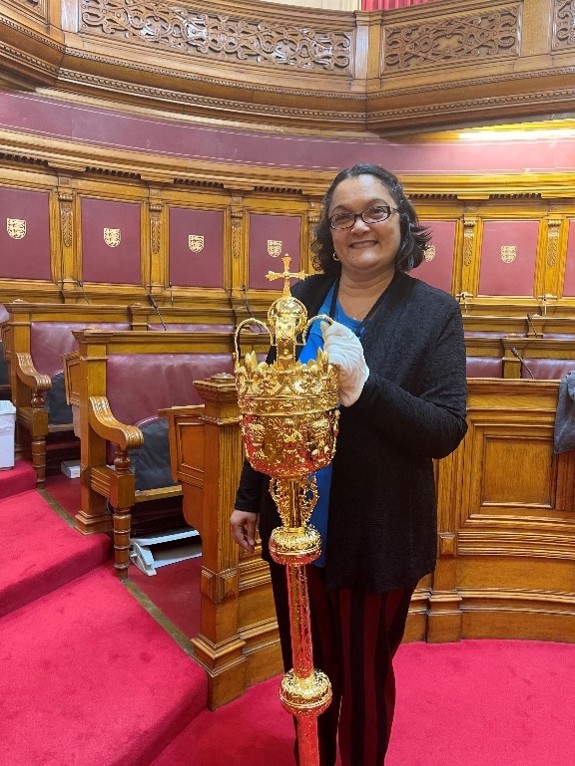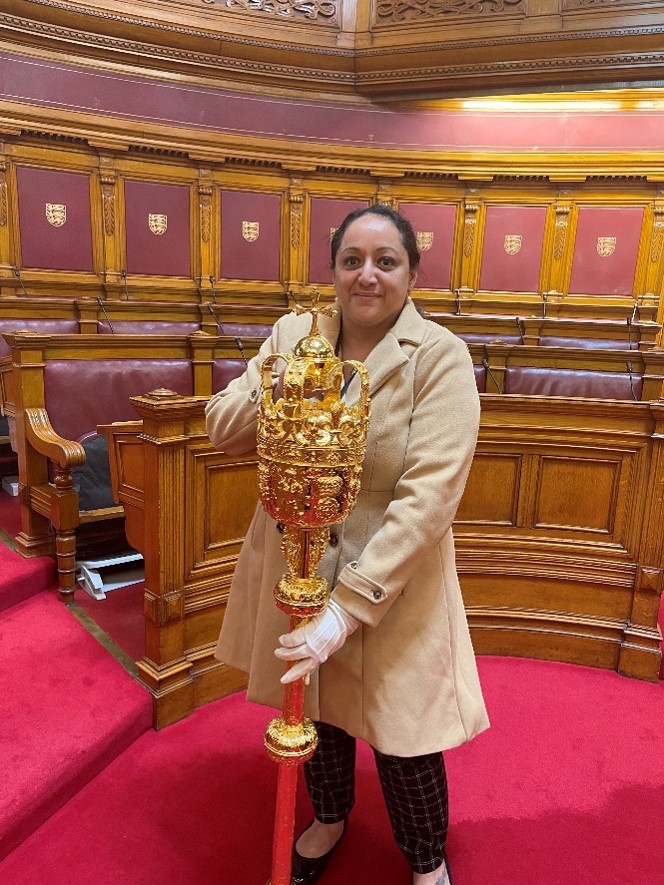 ---
Connie Johnson, Legislative Office Team Leader/Clerk of Councils, Legislative Council of St Helena:
I had heard of Jersey before, but whilst I did not know where it was located I was excited to be able to take advantage of this wonderful opportunity provided to me by the CPA UK.
This was also my first long haul flight from St Helena. We left early that morning and touched down at Stansted, UK later that night. The flight to Jersey was quick and I settled in comfortably at the hotel and patiently awaited the arrival of Kara, the participant from Bermuda.
Anna Thorne, the Committee and Panel Officer from the States Greffe came by the hotel to collect me on Monday morning and walked with me to Morier House and then it was straight into all day meetings and hearings.
On reflection the first day was an eye opener for me because it was such a compact meeting day whereby the meetings all followed each other in sync with a main PAC meeting, a public hearing and final briefing. I found the public hearing interesting because the farmers raised concerns about the way they were impacted financially and personally by COVID-19and you could see and hear their frustrations but also their passion.
I later learnt that the PAC prefers to work this way whereby they work through as much business as possible on the scheduled meeting day. I was also surprised to learn that the lay members are voluntary and feel it is their civic duty to volunteer for various committees- unlike here on the Island where it is often difficult to engage members of the public even with the payment of a small retainer.
The rest of the programme meetings were arranged with various people, and they all gave me insight into their varying roles and always offered to give further support if any queries arose after my return to the Island. One of the highlights for me was attending the Sitting of the States Assembly. I was amazed by the magnificent priceless Mace they have and the beautiful States Chamber in which their meetings are held.
On the Island I hope to implement some of my learning in a variety of ways. For example, when our newly formed Scrutiny Committees are in operation I hope to contribute some of the skills I learnt observing the PAC in action in Jersey, where they have public hearings the same day as their normal PAC meeting so all PAC members commit to working a full day on a regular basis. I also aim to be paperless. The PAC on the Island also hopes in future to interact more with the public by seeking their feedback on various issues so I hope to draw on the session that I had with Anna on question preparation so that these are informative and useful to the recommendations the PAC might need to address. I will also make it a priority to become more involved with the PAC as now I have the experience and confidence to fill in for the PAC clerk at PAC meetings.
---
This clerk attachment was a continuation of the work of the UK Overseas Territories Project (UKOTP) supporting good governance and oversight of public finances in the UK Overseas Territories, delivered by CPA UK in partnership with the National Audit Office and Government Internal Audit Agency.