Guyana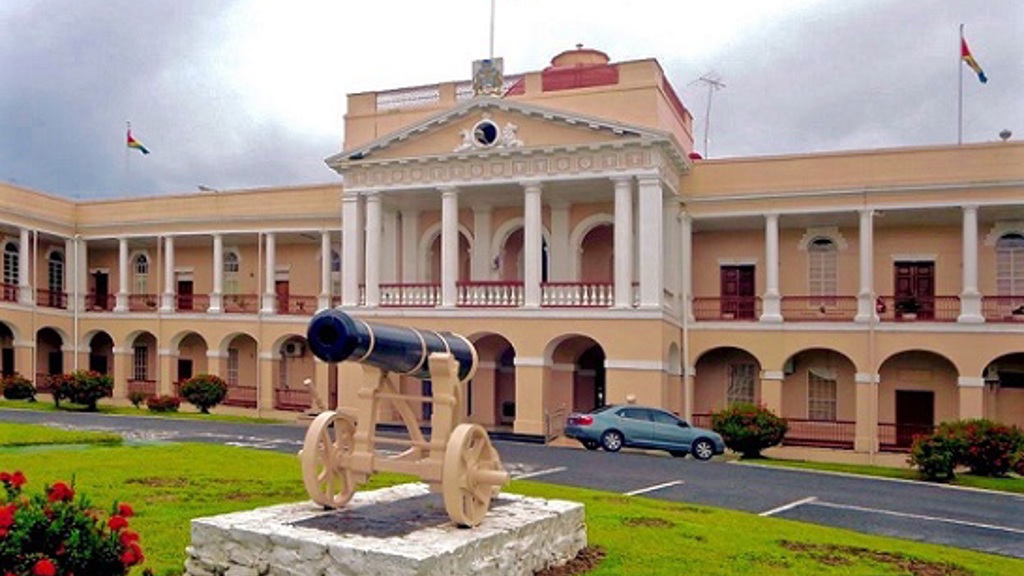 Key Facts
Head of State: President Irfaan Ali 
Joined the Commonwealth: 1966
Capital City (location of Parliament): Georgetown
Unicameral/Bicameral: Unicameral - National Assembly (69) 
Further Information:
__________________________________________________
CPA UK & Guyana
The UK Parliament and National Assembly of Guyana maintain a collaborative relationship. In March 2022 parliamentarians and a clerk attended the Westminster Seminar. In both 2021 and 2022 parliamentary staff participated in the virtual annual Caribbean Clerks Programme.
In 2016 there was a seven month capacity building programme. The programme, jointly funded by CPA UK, the British High Commission Georgetown and the Canadian High Commission Georgetown, had the following aims:
Enhance the Assembly's ability to conduct its business in an effective manner
Work with the Assembly's parliamentary committees to enhance their oversight capacity
Work with the Parliamentary Leadership, to strengthen its administrative, financial and procedural independence.
Work with parliamentary officials to effectively support the functioning of the Assembly.
Address the challenges of maintaining a successful coalition government.
Support the interaction between UK, Guyanese and Caribbean Parliamentarians to discuss issues of regional interest; sustainability, energy and development
Guyanese parliamentarians and clerks regularly attend CPA UK's multilateral conferences such as the Westminster Seminar on Parliamentary Practice and Procedure, and thematic conferences such as the Caribbean Regional Workshop on Public Account Committees in January 2020.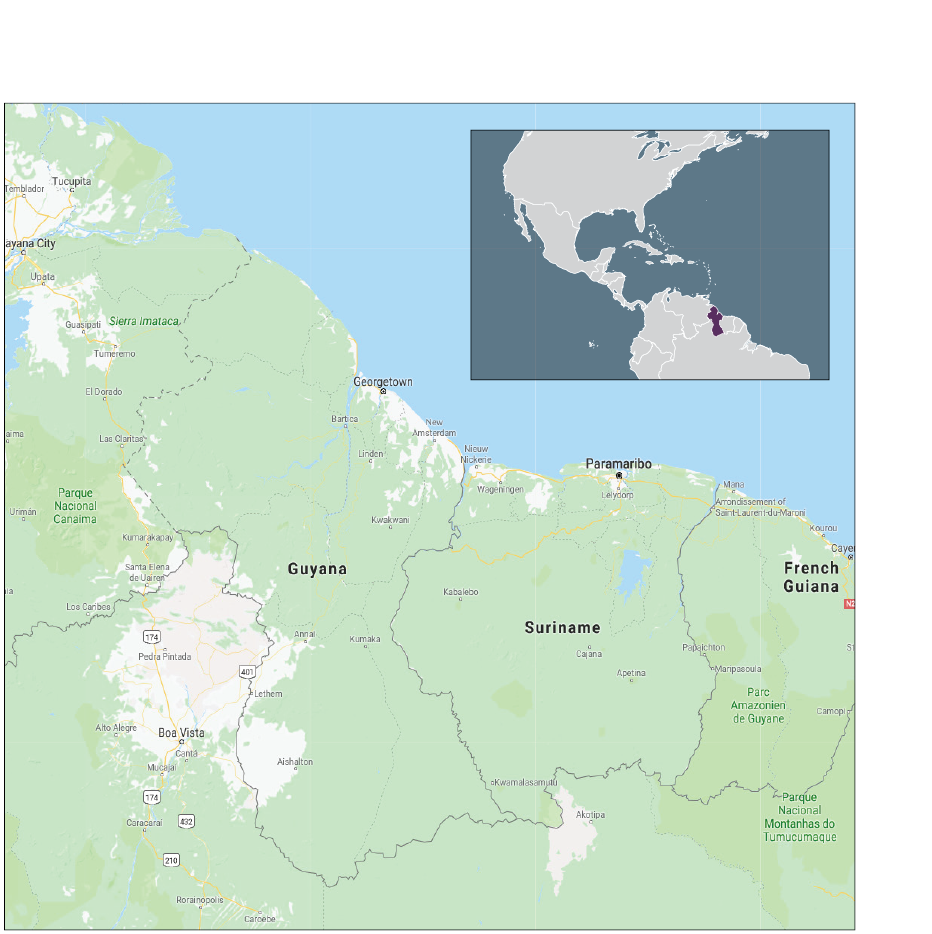 __________________________________________________
Our Recent Programmes
Women in Trade Workshop, Westminster, 20-22 June 2023
Members of Parliament from across the Commonwealth participated in CPA UK's Women in Trade Workshop, held on 20 - 22 June 2023 in the UK Parliament. CPA UK's first all-women in-person multilateral programme, brought together women parliamentarians from across the Commonwealth, for a three-day Workshop designed to strengthen their knowledge of international trade and to discuss specific impact of trade agreements on gender equality, poverty alleviation, and the economic empowerment of women in the Commonwealth.
To read the Women in Trade Workshop Final Report, click here.
Westminster Seminar on Evolving Parliaments 2022, UK Parliament & Virtual, 14-18 March 2022
CPA UK hosted the Westminster Seminar, our flagship peer-to-peer learning programme for parliamentarians and clerks from across the Commonwealth.
We celebrated the 70th anniversary of the Westminster Seminar, a series focused on parliamentary procedure and practice that started in 1952. To encourage greater inclusivity, this was the first Westminster Seminar in its long history to be in a hybrid format. We were delighted to once again be welcoming delegates back to Westminster and made provisions for virtual participation.
Caribbean Clerks Programme, Virtual, 11-12 January 2022
CPA UK hosted our annual Caribbean Clerks programme on Zoom. This two-day programme brought together clerks from the UK and Caribbean region to share experiences and good practices.
The programme was designed to address regional-specific needs, following consultation with Caribbean legislatures. Speakers from across the Caribbean and the UK contributed their experience and practices in a peer-to-peer learning format.
Caribbean Clerks Programme, Virtual, 13-14 January 2021
CPA UK invited 11 legislatures from across the Caribbean for an online programme designed for parliamentary clerks to increase their capacity and skills in facilitating virtual and hybrid activities.
The programme took place on 13 and 14 January 2021. The topics covered also included communications, both with members and the public. 
Commonwealth Association of Public Accounts Committees: Caribbean Regional Workshop, Port of Spain, 21-23 January 2020
The CAPAC Caribbean Regional Workshop was attended by 31 Chairs, Members and Clerks from 11 Commonwealth Public Accounts Committees in the region, including Guyana. Delegates exchanged good practice for financial scrutiny and oversight and collaborated to find approaches to shared challenges. The workshop formed part of CPA UK's work in the Commonwealth Partnership for Democracy (CP4D). 
Commonwealth Parliamentarians' Forum, Westminster, 26 February - 1 March 2018
CPA UK hosted the first Commonwealth Parliamentarians' Forum ahead of the UK hosting Commonwealth Heads of Government Meeting (CHOGM) in April 2018. The Forum brought together national legislators from across the Commonwealth and set the scene for the CHOGM 2018 theme – 'Towards a Common Future'. The Parliamentarians' Forum engaged parliamentarians in the summit agenda and created opportunities for in-depth cross-Commonwealth discussion. 
Election Assessment Mission (EAM) - UK General Election, June 2017
The EAM was composed of 32 parliamentarians and election officials from across the Commonwealth. The EAM observed the election day procedures and met with candidates, returning officers, electoral officials and staff, civil society groups and other relevant stakeholders across eight constituencies during the period 3-8 June 2017. A key objective of the EAM was to increase the knowledge, skills and importance of election observation methodology amongst Commonwealth parliamentarians.
International Parliamentary Conference on National Security and the Commonwealth Parliamentary Cybersecurity & Cybercrime Project, Westminster and beyond, 2016-17
As part of CPA UK's annual themed projects, the 2016-17 project was designed to increase parliamentarians' knowledge of and build capacity on national security and cybersecurity through engaging interactive discussion sessions and networking opportunities with key stakeholders. The programme focused on a range of themes covering legislation, committee scrutiny, budgets, and engagement with civil society, international institutions and the private sector.
Parliamentary Forum on Anti-Corruption, Georgetown, 9-11 November 2016
CPA UK conducted a Forum on Anti-Corruption focusing on increasing the awareness of Guyanese parliamentarians of statutory responsibilities in public life and anti-corruption legislation. This follows a request from the Prime Minister of Guyana, Hon. Moses Nagamootoo for support in developing the knowledge and understanding of parliamentarians on the issue of corruption to improve current legislation, and in involving parliamentarians in the amendment of the Integrity Commission Act 1997 to include an updated Code of Conduct.