UK Parliament Week 2019 Discussion: How do Select Committees work for us?
06 November 2019
Venue: CPA Room, Westminster Hall, UK Parliament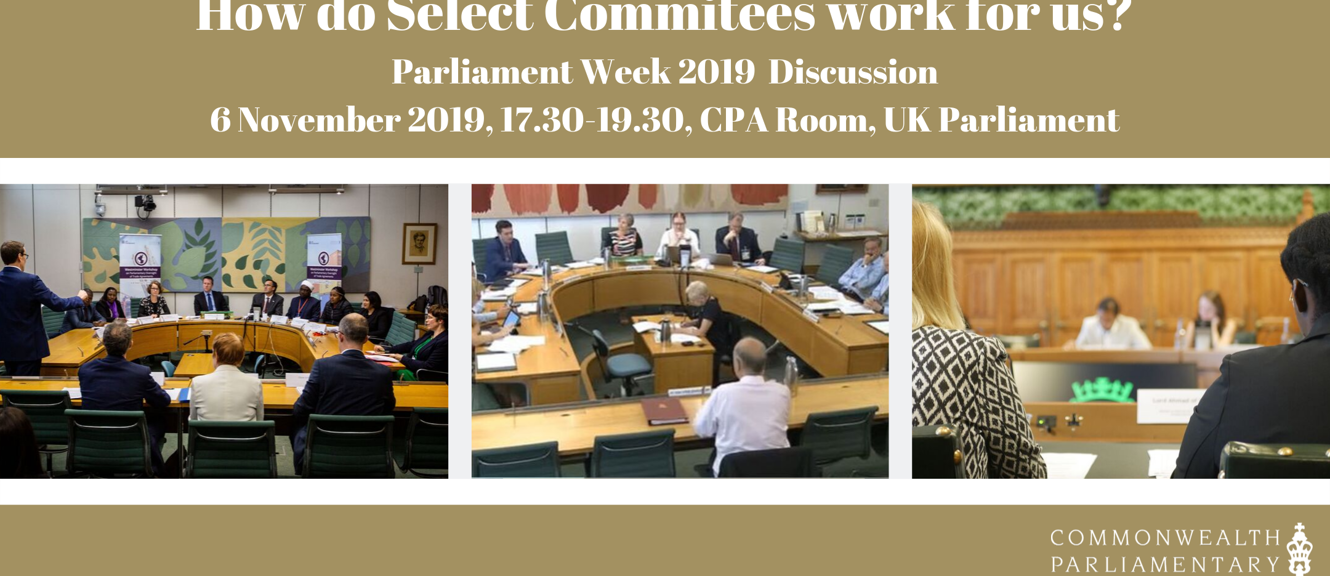 As part of UK Parliament Week, the Commonwealth Parliamentary Association (CPA UK) warmly invites you to join us for an engaging discussion on how Select Committees work for us, the public. Prominent speakers will explore how Select Committees work, the important role they play in parliamentary scrutiny, and how the public can engage with them, from providing ideas for inquiries through to giving evidence.
Following the discussion, attendees will also have the opportunity to join a tour of the Houses of Parliament including visiting committee rooms and exploring the procedure behind each committee session.
Confirmed speakers:
The Rt Hon. the Lord Foster of Bath - Chair, Rural Economy Committee (House of Lords)
Miranda Oliver-Wright - Head of the Web and Publications Unit (House of Commons)
Dominic Stockbridge - Second Clerk, Home Affairs Committee (House of Commons)
Event timings:
17.30 - 18.00: light refreshments
18.00 - 18.55: panel discussion (including Q&A)
18.55 - 19.30: tour of Houses of Parliament and Select Committee rooms
Access:
To access the CPA Room in the UK Parliament, please come to the Cromwell Green Entrance, pass through the airport-style security and then enter Westminster Hall. In the middle of Westminster Hall on the right hand side you will see steps leading up to a door. Climb up these steps and you will find the CPA Room on your left. Please leave at least 20 minutes to clear security as there can be queues.
If you have any access or dietary requirements please contact the CPA UK team ahead of the event on giless@parliament.uk.
To register yourself for a ticket, please click here.