Lunchtime Lecture - Inclusive Peacebuilding in the Commonwealth
02 April 2019
Venue: CPA Room, Westminster Hall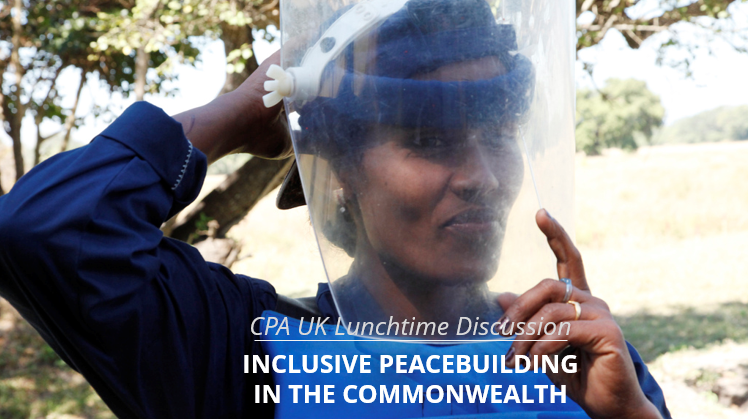 Please do join us for this lunchtime discussion on inclusive peacebuilding in the Commonwealth, hosted by the Commonwealth Parliamentary Association UK.
In an increasingly fractured world, what does an inclusive peacebuilding process entail? Different aspects of peacebuilding will be addressed, including conflict prevention, institution building and post-conflict reconciliation. Examples from across the Commonwealth will be discussed, including Uganda and Sri Lanka.
The panel will consist of:
Phil Vernon,

 

Peacebuilding and International Development Adviser

Nita 

Yawanarajah

, 

Senior Conflict Prevention Adviser & Mediator, Oxford Process

Dr Rebekka Friedman, Lecturer in War Studies, King's College London
The discussion will be chaired by Lord Purvis of Tweed.
12.30pm: Refreshments and networking
1-2pm: Panel discussion
To attend, or for more information, please send an email to tenhackenf@parliament.uk.
To access the CPA Room, please pass through the airport-style security at the Cromwell Green entrance, and walk into Westminster Hall. In the middle of the hall there are stairs on your right hand side. Please climb these stairs and you will find the CPA Room on your left hand side.