Youth as Agents for Change: Climate Advocacy Workshop offers insights into increasing youth engagement with parliament in the run up to COP26
Published 14 October 2021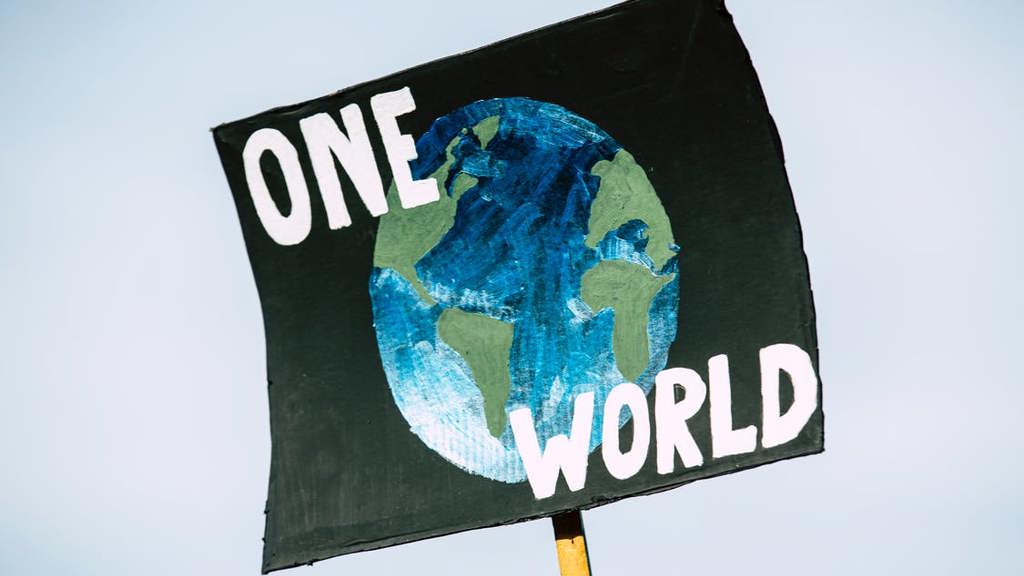 In a decade ridden with challenges and crises, climate change is one of the greatest threats facing people and the planet today. Further engulfed by a global pandemic, there is a growing realisation of the disproportionate impact
of the climate crisis on young people's lives and futures. 
Young people have a proven capability to lead and are a vital and valuable force of change for now and the future. In the first of three capacity-building workshops funded by the Foreign, Commonwealth and Development Office (FCDO), CPA UK hosted a Climate Advocacy Workshop on September 30. The virtual meeting engaged 35 parliamentarians and youth advocates over 16 territories, in a crucial discussion on strengthening effective youth engagement for climate action.  
The first session of the workshop, Making a Difference through Advocacy, was chaired by Kervelle Baird, an active youth member in the CPA UK Climate Working Group and the National coordinator of Trinidad and Tobago Commonwealth Youth Climate Change Network (CYCN). The session also featured valuable insights from parliamentarians Rt Hon. The Lord Knight of Weymouth, UK Parliament, and Hon. Andleeb Abbas, National Assembly of Pakistan.  
Speaking of his own experience working with young people, educators and  civil society on climate activism, Lord Knight urged that there is a need to galvanise youth activism in the run up to COP 26 through education. Reflecting on his introduction of the Education (Environment and Sustainable Citizenship) Bill to the House of Lords, he maintained that educating young people on how to engage with the political process is key to ensuring that their voices are prioritised within COP26 discussions. Lord Knight highlighted two particularly effective modes of youth engagement for effective advocacy: (1) Attending meetings with youth advocacy groups; (2) Active engagement with social media platforms. 
Echoing the words of Lord Knight, Hon. Andleeb Abbas, from the Parliament of Pakistan detailed some of the innovative ways that young people in Pakistan have been exercising climate advocacy, including competitions between youth climate advocacy groups as to who can plant the most trees. Hon. Abbas highlighted the role parliamentarians can play in strengthening effective advocacy. She called for more intergenerational dialogues to connect young people and parliamentarians. Further, Hon. Abbas encouraged delegates to increase their level of engagement and accountability through the induction of youth groups into national climate change committees.

Rt Hon. The Lord Knight of Weymouth and Hon. Andleeb Abbas 
Lady Christine Blower, Labour Life peer in the UK House of Lords, facilitated the second workshop discussion, Finding Common Ground: A Discussion on Climate Change Collaboration. This discussion further contextualised key issues related to effective youth advocacy within the broader context of COP26. Parliamentarians Hon. Steven Linares (Gibraltar), Dr. Laetitia Nyinawmawiza (Rwanda), and Tanvir Shakil Joy (Bangladesh) each detailed the real threat of climate change to their societies, including rising sea levels, land erosion and desertification. Although it was acknowledged that the climate emergency is impacting countries in different ways, significant parallels were drawn between the uptake in youth activism and the urgent need to integrate young people into parliamentary processes.  

Hon. Steven Linares and Dr. Laetitia Nyinawmawiza
The panel also emphasised the importance of enabling young people in marginalised communities to participate in climate action. Youth advocate, Ruth Gutierrez-Corley (CYCN) spoke to delegates about the disproportionate impact of climate change on small island states. She explained that in these areas, young people are often dealing with essential needs rather than mere advocacy. Youth advocate, Anjorin Oluwatobi Emmanual (CYCN) emphasised the notion of 'leaving no one behind' calling on parliamentarians to create policies that are more inclusive. The panel went on to discuss that many young people have the desire to participate in climate action but lack the necessary skills and resources. 

Ruth Gutierrez-Corley 
From providing effective scrutiny, to ensuring youth voices are reflected in climate policy, attendees of the workshop unanimously agreed that elected representatives play a vital role in effective youth climate advocacy: amplifying their voices, sharing their experiences, listening to their innovative solutions and including young people in the legislation processes. 
Attendees reported that their knowledge of the climate advocacy had improved as a result of the workshop discussions. This knowledge will hopefully equip them with resources and tools to ensure their country can make and meet their ambitious climate commitments. 
Recommendations for parliamentarians: How to engage with and advocate for young people on climate change 
Adapt national curriculums to inform and enable young people to care for themselves, for others, and the natural environment for present and future generations. 
Induct youth groups into national climate change committees to afford greater participation, responsibility, and accountability. 
Create local forums to increase engagement of youth and communities on area-specific climate issues and solutions. 
Build circular economies to promote the principles of reduce, recycle, and reuse to help tackle climate change.  
Invest in the education of young people to better equip them with the technological skills and resources to contribute towards innovative strategies to strengthen climate resilience.