Timely UK-Canada discussions on trade, security and cost-of-living
Published 17 November 2022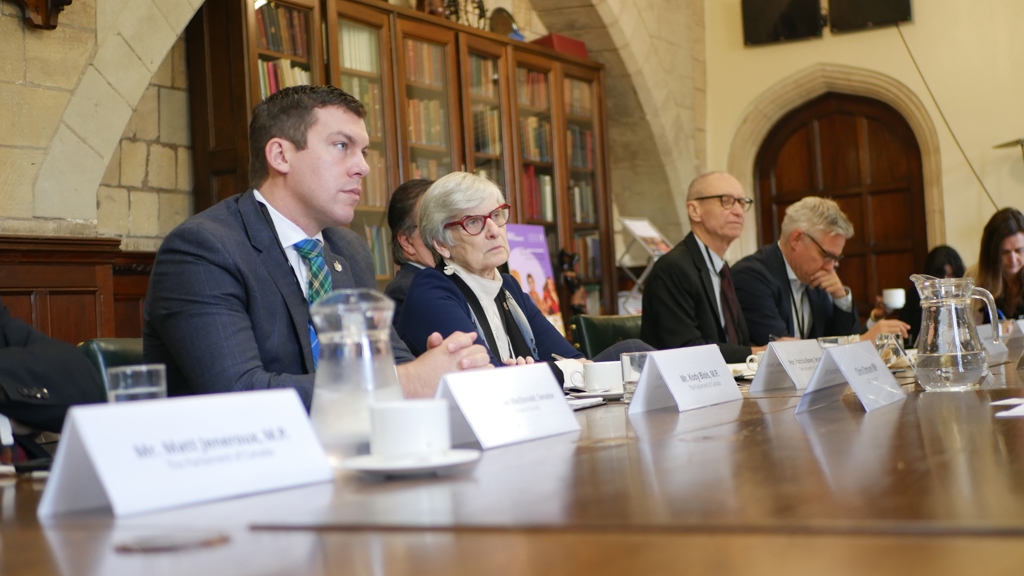 ---
An intense two-day Westminster programme facilitated timely discussions between UK and Canadian parliamentarians on the prescient topics of bilateral trade, shared security interests and cost-of-living issues. The Canadian delegates experienced a valued insight into UK politics at a time of significant change with a new UK Prime Minister taking office during their time in London.
This visit last month was a welcome return to in-person UK-Canada engagements, building upon the virtual forums of the pandemic. There was a high level of interest from UK Peers and MPs in engaging with this cross-party group of MPs and Senators.
As discussions got underway on cost-of-living issues, the similarities in challenges facing constituents in both countries were striking. UK and Canadian counterparts shared experiences from their constituencies and ridings. The discussion considered the various responses by the UK and Canadian governments, including the provision of free school meals.
The Canadian visitors raised the issue of pension payments, highlighting how British pensioners living in Canada do not receive annual uprating adjustments to their state pensions. A meeting with the All-Party Parliamentary Group on Frozen British Pensions gave Members from both sides of the Atlantic the opportunity to discuss this policy question. 
---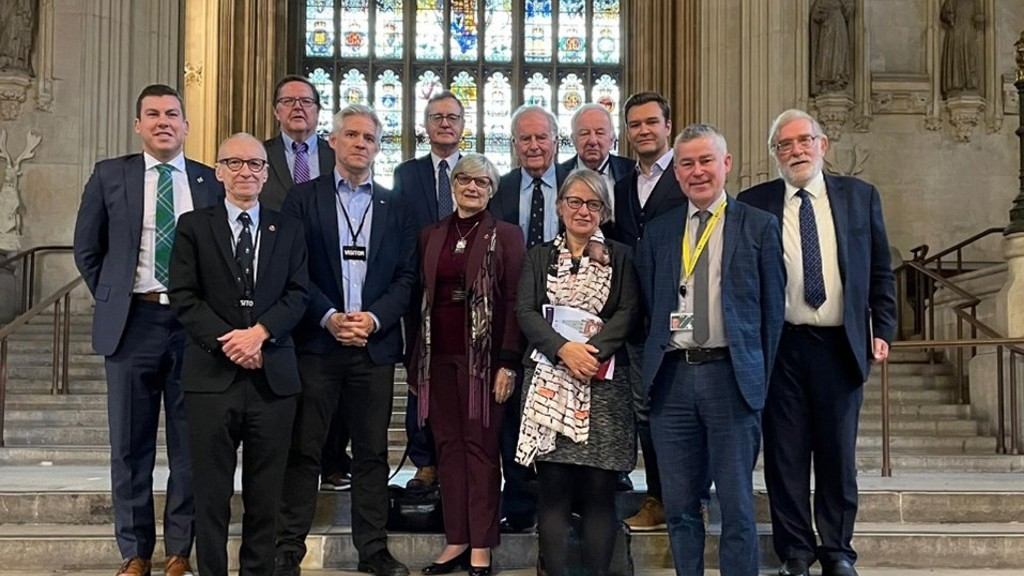 ---
With UK-Canada trade negotiations ongoing, the Canadian delegation met with Members of the House of Commons International Trade Select Committee. They discussed the UK context of negotiating new trade deals after leaving the European Union and the UK and Canada's respective ambitions for a new trade deal between both countries. With current global supply chain uncertainty, there was a discussion around balancing the desire for increased self-sufficiency and domestic production with the opportunity to increase the volume of goods traded.
The questions of how and to what extent parliaments can scrutinise trade deals was an area of great interest. With the number of new trade deals being agreed and negotiated after Brexit, this was an area where the International Trade Committee was keen to learn from the Canadian Parliament's extensive experience in this area.
---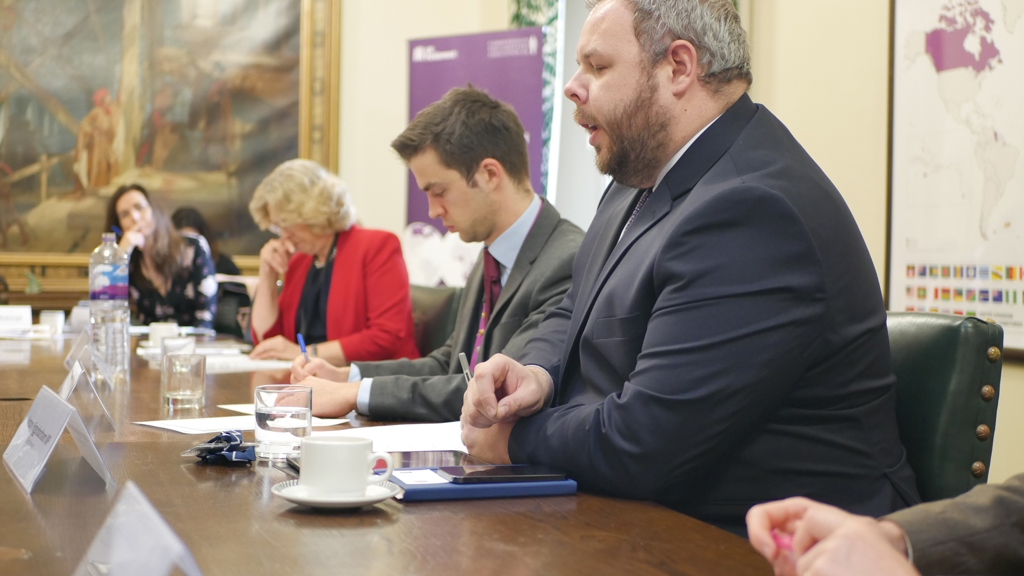 ---
UK-Canada shared security interests were highlighted through the programme. The dialogue centred on the war in Ukraine, with Members agreeing on the need for the UK and Canada to strengthen defence ties in the face of global security threats. The importance of security in the Arctic was another focus area, including the multilateral work of the Arctic Council. The discussions raised the need to include indigenous Inuit communities in any Arctic security apparatus.
It was a pleasure for CPA UK to host the Parliament of Canada delegation and to continue our partnership with the Canada-United Kingdom Inter-Parliamentary Association (RUUK). This visit is one of a number of regular bilateral exchanges on both sides of the Atlantic, including the recent UK delegation who participated in the Commonwealth Parliamentary Conference in Nova Scotia. CPA UK looks forward to further productive engagements between the UK and Canada.
---
Watch delegates from the Parliament of Canada reflect on the CPA UK programme in Westminster: