St Lucia parliamentarians explore practice and procedure with UK counterparts
Published 25 July 2022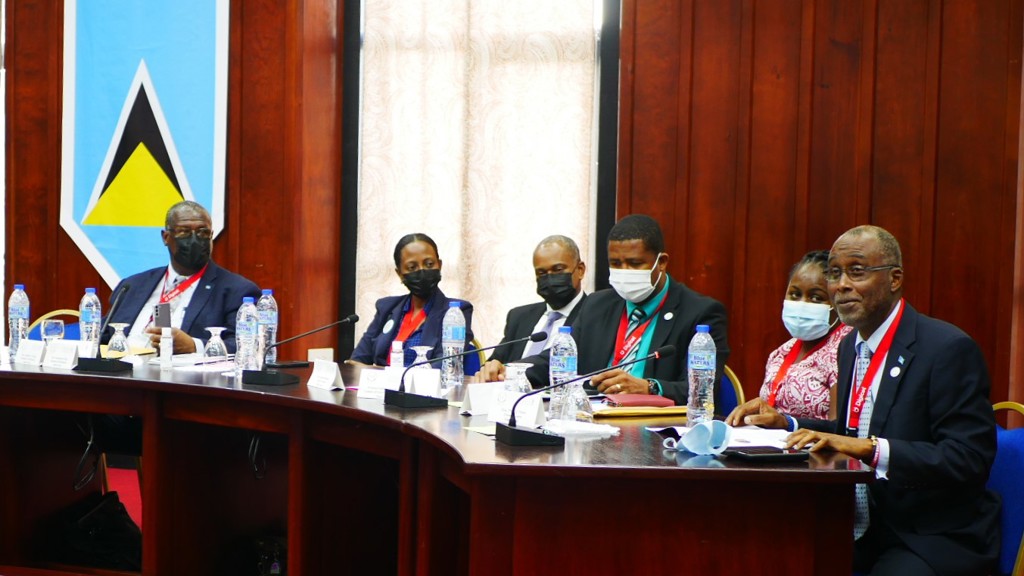 The Parliament of St Lucia invited the UK branch of the Commonwealth Parliamentary Association to facilitate a Post-Election Seminar. The programme was delivered over three days by a cross-party delegation from the UK Parliament.
The programme followed St Lucia's General Election of June 2021 and was designed and delivered as a partnership between the parliaments of the UK and St Lucia. We allocated space in the programme for the mutual sharing of knowledge and experiences to foster a peer-to-peer learning approach.
The UK delegation was in St Lucia from 29 November to 3 December 2021. In addition to the parliamentary programme, the delegation conducted bilateral meetings on the impact of COVID-19, sustainable development and regional issues in the Eastern Caribbean.
The full Post-Election Seminar report can be accessed here.