St Helena Speaker Meets Baroness D'Souza during CPA UK Visit
Published 11 May 2022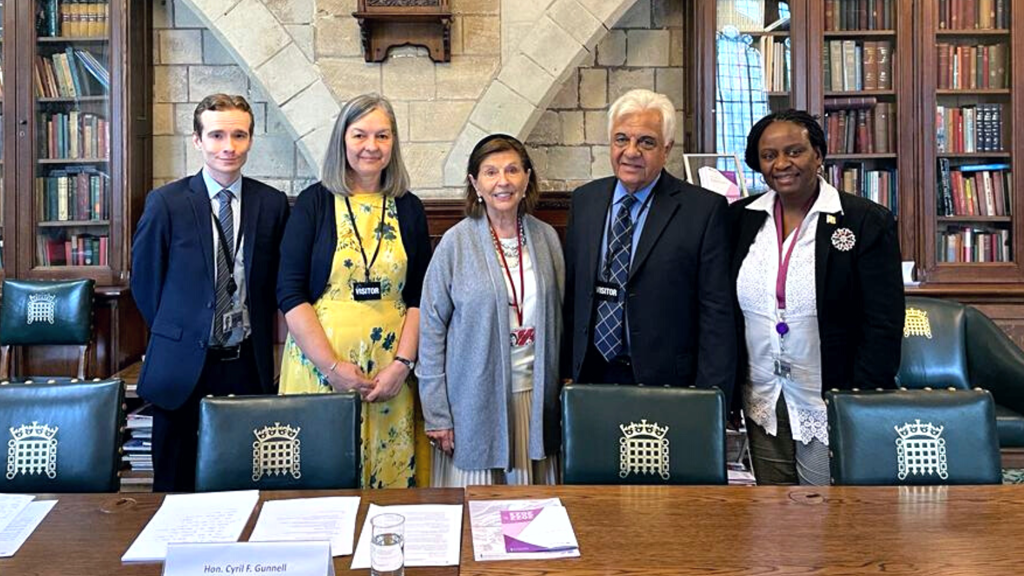 CPA UK organised a one-day programme in Westminster, UK Parliament, for the Hon. Cyril Gunnell, Speaker of the Legislative Council of St Helena.
The visit involved a meeting with Baroness D'Souza, former Lord Speaker of the House of Lords in the UK Parliament. She spoke to the origins of the Lord Speaker and explained that the first Lord Speaker, Baroness Hayman, carved out the role as a figure of impartiality and non-interference with the procedures of the House.
Both Baroness D'Souza and Speaker Gunnell agreed on the importance of public engagement as part of the role of the Speaker, especially among young people. Baroness D'Souza described the Learn with the Lords programme, designed to engage with young people and explain the important role of the House of Lords in scrutinising and revising legislation. The programme has now reached over 2,000 schools and 100,000 students.
Speaker Gunnell noted that St Helena operates its own Youth Parliament and elaborated on how Sixth-Form students can participate in mock parliament sessions, two political parties, and perform the role of the Speaker. He shared that fostering greater engagement between the Legislative Council and young people will be a goal for him in his role as Speaker.
Following the delivery of a virtual Post-Election Seminar for the St Helena Legislative Council, Speaker Gunnell also met with staff from the UK Overseas Territories Project team at CPA UK to discuss how the Project can best meet the needs of St Helena.