Reflections on Falkland Islands PAC Workshop
Published 26 June 2019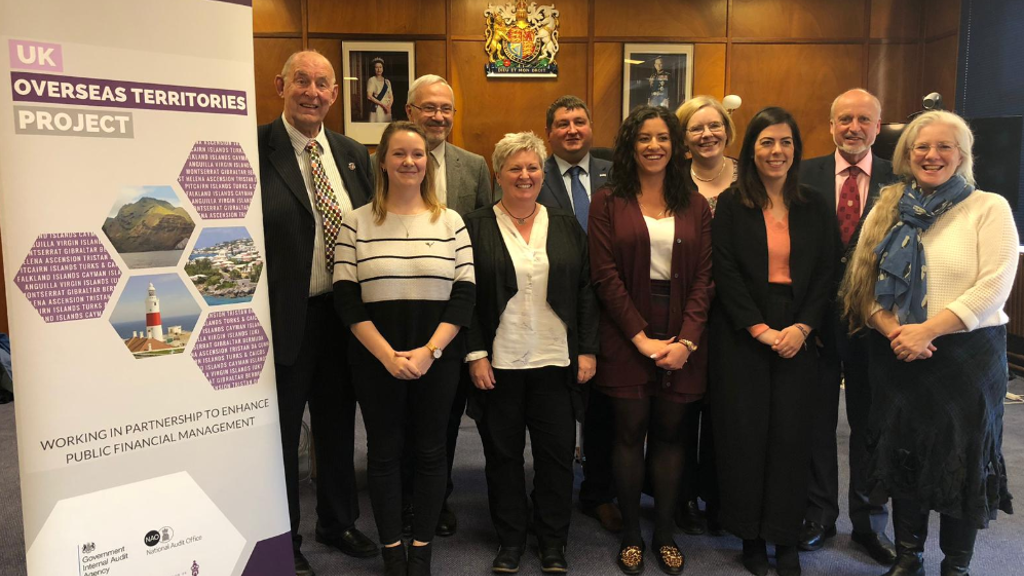 ---
Jo Corkish, Clerk to the Tynwald Public Accounts Committee, Isle of Man, recently attended the Falkland Islands PAC Workshop organised by CPA UK as part of the UK Overseas Territories Project. She writes about her experience below.
---
Public Accounts Committees around the world will recognise the challenges of how to achieve the maximum impact with limited resources. As part of CPA UK's project designed to support the Overseas Territories with topics relating to public financial management, the Falkland Island Public Accounts Committee had asked to workshop topics related to their aim of increasing public awareness of, and engagement with, the Committee's work.
 
I travelled to the Falklands with John Le Bailly, Member of the Jersey PAC and Mariam El-Azm and Lydia Buchanan, both from CPA UK and we all worked with the Committee Members over three days, delivering presentations and facilitating discussions on topics including; challenges in small legislatures, planning a work programme and effective discharge of statutory duties, effective questioning, preparing for evidence sessions and the reporting process. The Committee increased awareness of their work immediately by delivering a Q&A session to Government Officers and Members of the Legislative Assembly.

During a later engagement workshop the Committee doubled their Facebook page following in under an hour! The workshop concluded with the Committee giving a briefing to the local media, filmed for local television.  
 
I was hugely impressed with how committed the Committee and its Clerk are to discharging their scrutiny role and, in doing so, making a real difference in this small community. It was an unforgettable experience for me personally and I am sure that we will continue to work together and look forward to returning the wonderful hospitality we received in the not too distant future.