Reflecting on Black History Month in the UK Parliament
Published 28 October 2020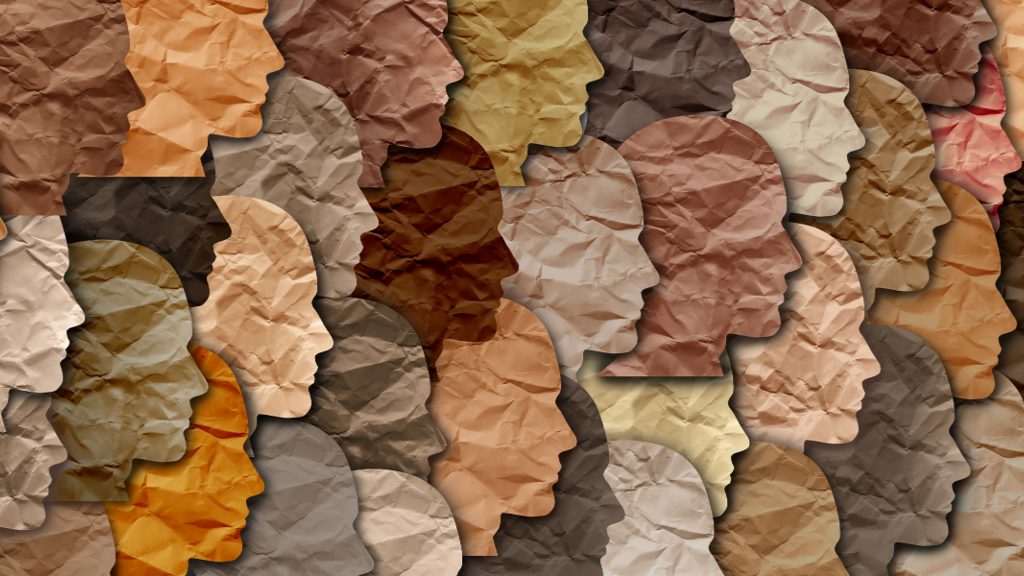 October 2020 represents a very special Black History Month in the UK for many reasons. CPA UK's Rahel Kibru looks at the origins of the celebration, the calls for better education on black history, as well as the progress on diversity in the UK Parliament.
---
The history behind celebrating Black history
Black History Month finds its origins in the United States, where the celebration began as a week-long event held by Harvard-trained historian Carter G. Woodson in February 1926. This week was dedicated to promoting the achievements of black Americans, and by the 1960's amidst the civil rights movement became a full month of celebration, officially recognised by President Ford in 1976.
In the UK, Black History Month was first celebrated in 1987 by founder Akyaaba Addai-Sebo and was started with the aim of educating members of the black community and others, on the history of African and Caribbean communities in the UK and beyond. Through this month of education, communities would be equipped with ways to tackle racism, address discrimination and better place themselves in the society to which they belong.
Since its inception in the UK 33 years ago, it has become a huge nation-wide event, with many organisations celebrating the benefits of racial diversity in the UK. In the UK Parliament, both the Commons and the Lords have been commemorating Black History Month by celebrating the contributions of black parliamentarians and trailblazers, as well as events on the history of equality and race relations legislation. 
---
Black history in the UK
On 20 October a debate in recognition of Black History Month was held in the House of Commons for the first time in five years, secured by MP for Erith and Thamesmead, Abena Oppong-Asare. Members from both sides of the House, of all backgrounds, shared their inspirational black heroes, past and present, what black British history means to them, and reflected on demands here at home for racial equality in all areas of life. Amongst the key issues discussed were tackling racial inequality, improving representation at both the local and national level and the need to diversify the education curriculum. 
This last topic, in many ways, explains the continued need for a dedicated Black History Month – the history of black people and their contributions to life in the UK are still not widely known.
A number of UK MPs, including Maria Miller, Sarah Champion, Ed Davey, David Lammy and Caroline Lucas, have lent their support to a national campaign led by the Runnymede Trust on making black British history compulsory in the national curriculum. Through a more inclusive approach to history, they argue, there can be greater social cohesion and appreciation for the UKs diversity, as well as a better understanding of the challenges around discrimination still faced today.
Olaudah Equiano, the writer and abolitionist who played a key role in the campaign to abolish slavery in the 1700s, Mary Seacole, the Jamaican-Scottish nurse who cared for British soldiers during the Crimean War, Paul Stephenson who led the Bristol Bus Boycott in 1960s, as well as the hundreds of thousands of black soldiers that fought for Britain in World War II. These are just some of the fascinating lives and stories that are often missing from classrooms across the country, meaning many children grow up not understanding the contributions made by black people to the UK and are unable to comprehend the existence of black history beyond the transatlantic slave trade and the US civil rights movement.
---
Why representation matters
It is important to remember that, although black communities have existed in the UK since as far back as the 1700s, it wasn't until the historic 1987 election that the first black Members of Parliament were elected - Paul Boateng, now Lord Boateng, then representing Brent South, Bernie Grant, who passed away in 2000, but represented Tottenham and Diane Abbott MP, the first Black woman in the House of Commons, who continues to represent the constituency of Hackney North and Stoke Newington.
Since then, there has been a slow but gradual increase in the diverse membership of the Commons and it was the 2019 General Election that resulted in the most diverse UK Parliament ever. More women, ethnic minority and LGBT members currently sit in the House of Commons than ever before and this undoubtedly symbolises progress towards a Parliament that better reflects modern Britain. Today, 65 MPs are of an ethnic minority background, and from these members 21 identify as Black, and this ethnically representative Commons should continue to be celebrated.
The impact of this cannot be overstated: Parliament, as the body which represents the views and needs of its electorate, is better placed to do so when it visibly reflects those it seeks to represent. It is how under-represented or marginalised groups are given a voice in their legislature. It means decisions can be made and scrutiny carried out with consideration to different groups. It also means communities feel a sense of belonging and inclusion that encourages more engagement with politics and our democratic processes.
33 years on, it is necessary to note where diversity has not yet been achieved as well. As highlighted by Kim Johnson MP in last weeks debate and Kate Osamor MP in the past, there is still some way to go in ensuring there is proper representation across parliament, including members' staff, parliamentary assistants, and addressing the 'diversity deficit' amongst the leadership of committees, amongst which there is not a single ethnic minority chair.
---
Beyond 2020
With global demands to address racial injustice and Covid-19's disproportionate impact on black people, Black History Month 2020 has come at a pivotal time of reflection on social inequality in the UK. It will now be vital that the learning continues through open and honest dialogue. Inequality must be called out wherever it exists. We must at the same time continue to celebrate our rich diversity as a nation and in doing so, ensure all parts of our democracy are reflective of this.  
As a Commonwealth organisation, CPA UK recognises some of the negative impacts of the British Empire on black history. We also recognise the rich diversity within our family of 54 countries and the incredible contribution people of different ethnicities and cultures have made to Britain, both past and present. In playing our role to promote our shared Commonwealth values, CPA UK will continue to champion inclusiveness, diversity and equality in all areas of its work.
---
As part of Black History Month, CPA UK has collaborated with parliamentarians from across both Houses of the UK Parliament to hear what Black History Month and diversity mean to them. One of just three black representatives elected in 1987, Lord Boateng shares below about his background and the pursuit of justice for all:
---
This blog was written by Rahel Kibru, Programme Officer in the International Partnerships Team at CPA UK, and a member of its Working Group on Racial Disparity. Prior to joining CPA UK she worked for the United Nations Development Programme in Uganda, focused on improving access to justice for refugees.