Peer learning highlights the vital role of clerks in parliamentary democracy
Published 28 January 2022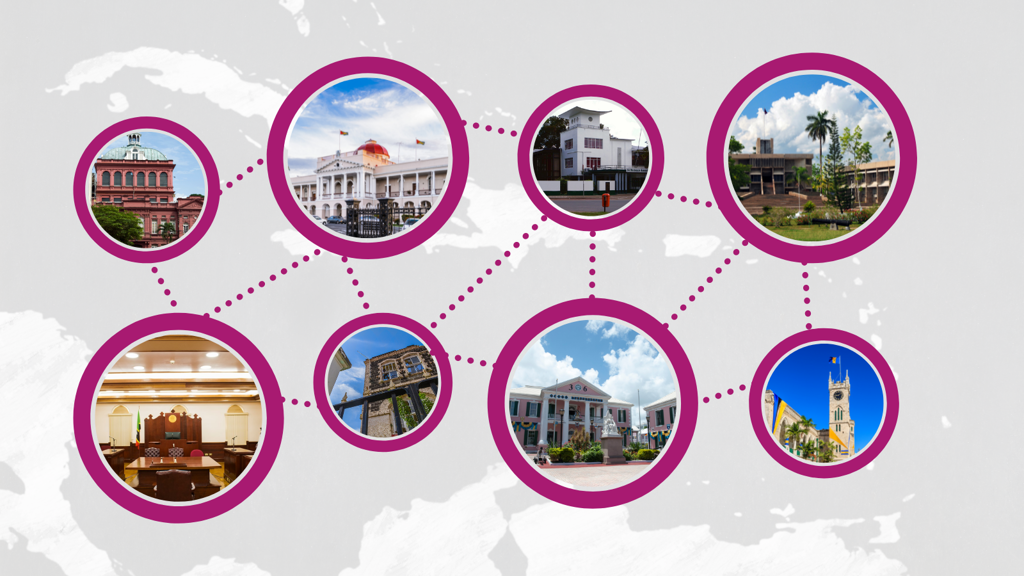 Parliamentary officials in the Caribbean fulfil an essential role in ensuring democratic institutions function in the region. Though each clerk works in their national context, a recent training and networking programme highlighted the value of officials exchanging knowledge and experiences.
On Tuesday 11 and Wednesday 12 January 2022, 43 clerks and parliamentary officials gathered online from 13 legislatures. The parliaments represented were The Bahamas, Barbados, Belize, Bermuda, Dominica, Grenada, Guyana, Jamaica, St Kitts and Nevis, St Lucia, Suriname, Trinidad and Tobago, and the United Kingdom. The UK branch of the Commonwealth Parliamentary Association (CPA UK) facilitated the programme.
Ms Lyndell Gustave, Clerk of the St Lucia House of Assembly and Senate, wrote: "The conference provided a forum to share valuable ideas and solutions to similar problems, and also enabled me to resolve some long-standing issues."
The programme opened with discussions on the importance of the role of parliamentary clerks in upholding parliamentary practice and procedure. Clerks from the parliaments of Jamaica and the UK explained the democratic principles behind these practices, and those present shared how they provide an impartial service.
Officials engaged in a communication skills workshop, exploring how to react diplomatically to difficult situations. Participants developed their skills using real-life scenarios and sharing case studies.
Written accounts of proceedings, often known as Hansard, allow the public to read what their representatives say and hold them to account. Colleagues across the Caribbean and the UK shared common challenges in producing an accurate record quickly. They shared the advantages of using audio recordings and voice recognition software yet acknowledged its limitations and the need for skilled staff to ensure effective reporting.
Parliaments can be a fast-paced, unpredictable environment. Officials shared the need to maintain the health and wellbeing of staff. The programme concluded with a wide-ranging discussion covering mental health, Standards of Service, workplace equality networks, security, behaviour codes and employee assistance programmes.
Clerks from different parliaments appreciated the opportunity to learn from each other. Ms Valrie A. Curtis, Clerk to the Houses of Parliament in Jamaica, commented, "It was indeed a great important, enlightening session. Great time of sharing and learning. It was hard to say goodbye when it all ended."
This initiative was the second edition of an annual programme. CPA UK will continue to facilitate these peer-to-peer learning opportunities for clerks in the Caribbean.