One week until CPA UK's Westminster Seminar 2019
Published 19 November 2019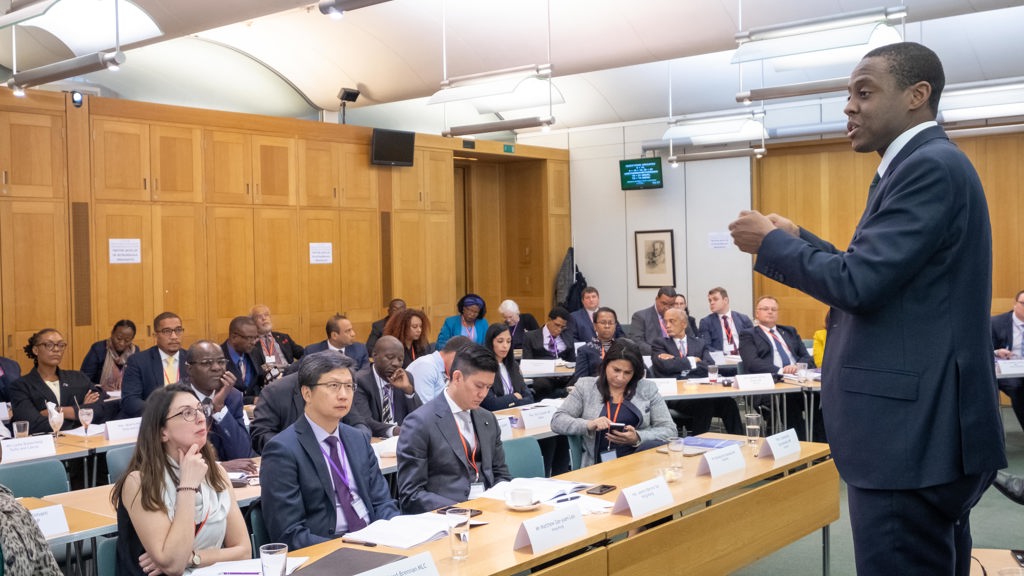 ---
CPA UK is preparing to welcome over 70 Commonwealth parliamentarians to the 68th Westminster Seminar, from 25 – 29 November 2019.
Delegates from over 32 legislatures will be participating in the weeklong capacity-building programme, which will include contributions from Commonwealth parliamentarians and clerks on a range of topics including social media and democracy, the neutrality of clerks and the impact of committees.
Among this year's notable speakers are the Rt. Hon. Lord Boateng, Lord Norton of Louth, renowned expert on parliament, and Dr John Benger, Clerk of the House of Commons.
Taking place in Westminster during an extraordinary time in British politics, the programme will touch on the UK's withdrawal from the European Union, the prorogation of Parliament and the upcoming general election, with a focus on how these events have impacted on the work of parliamentarians.
With visits to the Parliament Education Centre and the Parliamentary Archives, as well as the historic Guildhall to look at local governance structures, the Seminar promises to be an interactive learning experience for participants.
The Rt. Hon. John Bercow, former speaker of the House of Commons, commented:
"The Westminster Seminar gives parliamentarians from all regions of the Commonwealth including the UK, the opportunity to develop their skills and networks, and strengthen relationships between their respective legislatures. The interactive format of the Seminar promotes open discussion around parliamentary best practice and increases our effectiveness as parliamentarians, which in turn benefits the work of our legislatures."