New ways of working – CPA UK hosts virtual bilateral talks with New Zealand
Published 19 June 2020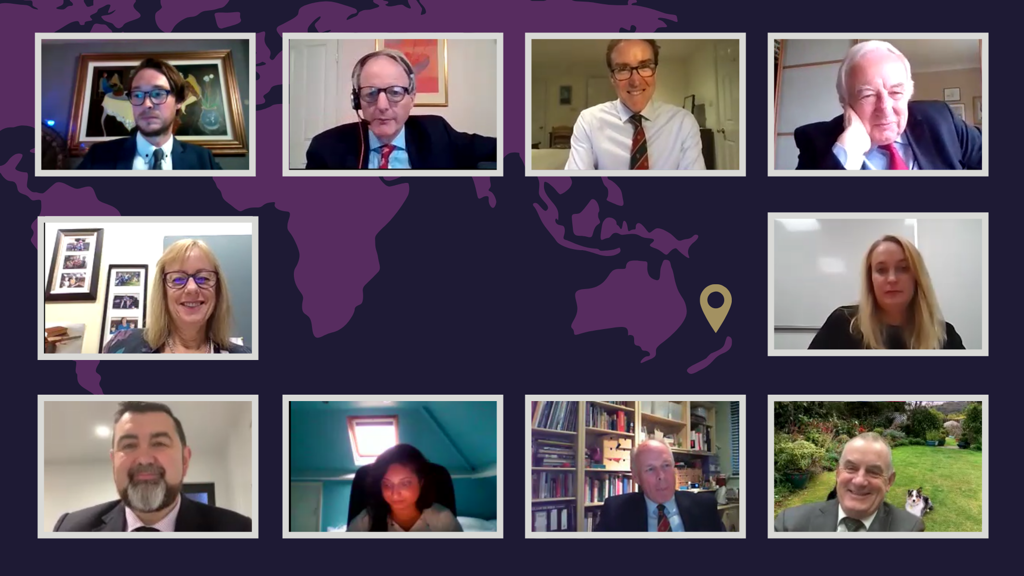 CPA UK has taken the opportunity to harness technology and bring together parliamentarians from New Zealand and the United Kingdom to share experience and learnings. The discussions focused on the impact of, and response to, the Covid-19 pandemic in New Zealand's and the UK's respective parliaments and within the wider countries.
Speaker Mallard outlined how New Zealand had a short period of very strict lockdown but were past the worst of the pandemic with only one remaining active case of coronavirus (as of 2 June 2020). It was noted that under the highest alert level, New Zealand's parliament underwent some changes including removing limits on already-existing proxy voting arrangements and establishing an Epidemic Response Committee.
Participants welcomed the adjustments made during the Covid-19 pandemic (for example virtual committee participation and the introduction of electronic systems). They also discussed the role of the Opposition and the need for there to be robust scrutiny. Barbara Kuriger MP, Senior Whip (Opposition), was able to expand on this by adding that it was difficult for members to carry out effective scrutiny while there were restrictions on the numbers of members on the front bench. During this time, the galleries (which were closed to the public) were used to accommodate more members under social distancing restrictions. The Speaker also allocated proportionately more spaces to opposition backbenchers compared with government backbenchers. The participants agreed that the pandemic had forced their respective parliaments to be inventive and that committees may never return to their original ways of working.
The meeting concluded with participants agreeing that this was a useful format for future discussions and welcomed a subsequent meeting to explore diplomatic relations between New Zealand and the United Kingdom on key issues relevant to CPA UK's parliamentary strengthening work.
The participants from New Zealand included the Rt Hon. Trevor Mallard, Speaker of New Zealand's House of Representatives, Barbara Kuriger MP, Senior Whip (Opposition) and David Wilson, Clerk of New Zealand's House of Representatives. Participants from the UK included Ian Liddell-Grainger MP, Chair of CPA UK Executive Committee, the Rt Hon. Lord Foulkes of Cumnock, Vice Chair of CPA UK Executive Committee, and Matthew Hamlyn, Strategic Director, Chamber Business Team, House of Commons.