Launch of new resources to equip key decision makers in addressing trafficking through sport
Published 14 January 2022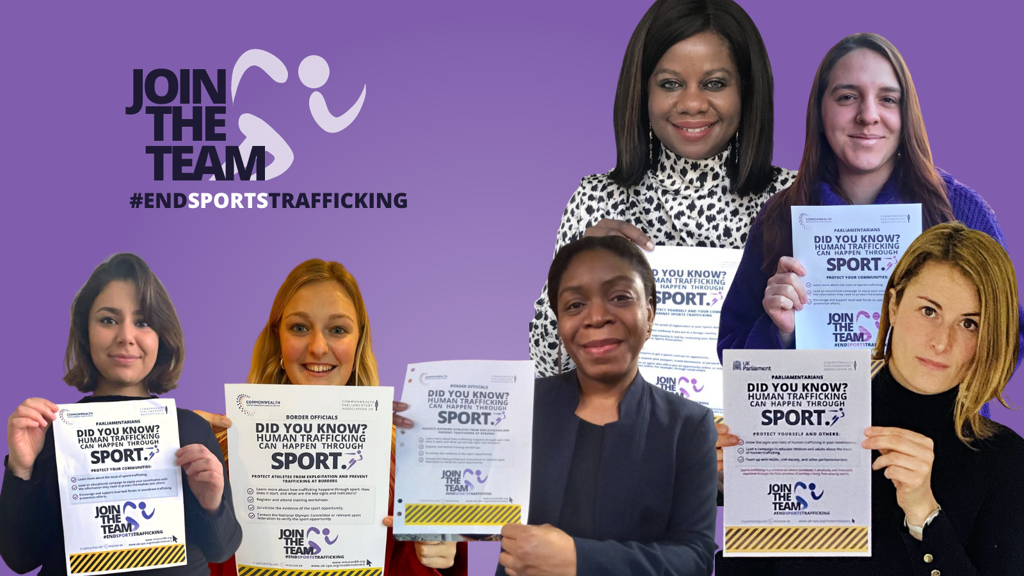 CPA UK has released a series of resources for parliamentarians, staff and officials to increase the knowledge on the issues of human trafficking through sport, particularly ahead of the 2022 Birmingham Commonwealth Games.
Produced in partnership with Mission 89 these resources, including leaflets and posters, will assist in spotting the signs of human trafficking through sport, as well as raising awareness more generally of this critical issue.
---
Addressing Trafficking through Sport: A new initiative from CPA UK in partnership with Mission 89
---
Trafficking through sport is on the rise with young people being targeted by fake 'agents' who trick them into forced labour or other forms of exploitation. These 'agents' often ask for large sums of money to secure non-existent opportunities. To pay these fees, families make huge financial sacrifices, such as investing their life savings or taking out large loans.
To address this, CPA UK has teamed up with Mission 89, a research, education, and advocacy organization that fights the exploitation of young athletes, in order to raise awareness and equip key stakeholders and decision makers.
---
African MPs discuss trafficking through football during Expert Regional Workshop in Ghana (2019)