Covid, Commerce & The Commonwealth: Spotlight on Ghana
Published 10 September 2020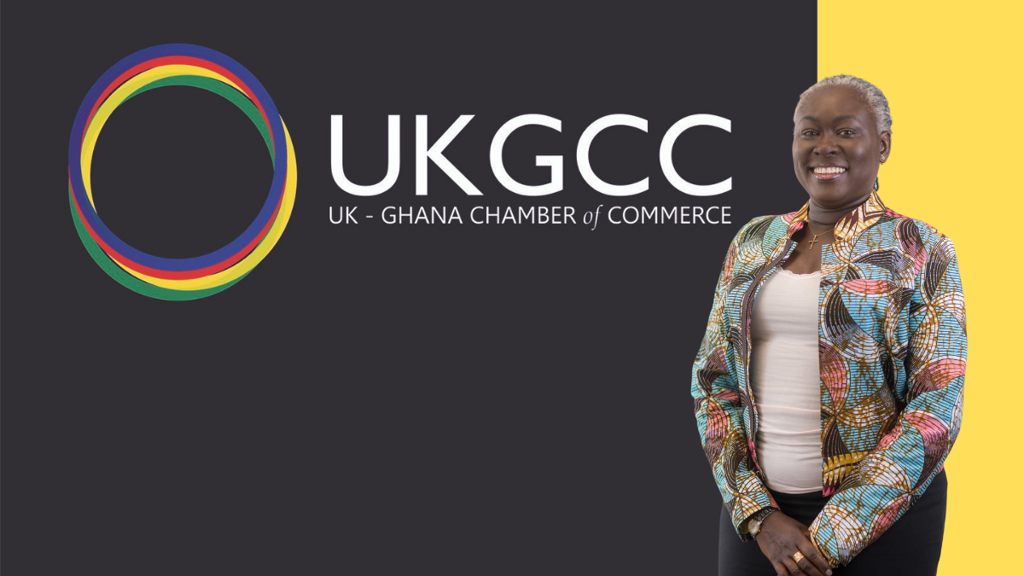 In our blog series Covid, Commerce & The Commonwealth, we will explore the impact the Coronavirus has had on trade across different regions and sectors in the Commonwealth. For this edition of the series we are joined by Adjoba Kyiamah, the Executive Director of the UK-Ghana Chamber of Commerce.
---
1. Tell us a bit about yourself, and your role within the UK Ghana Chamber of Commerce.
My name is Adjoba Kyiamah and I am currently the Executive Director at the UK-Ghana Chamber of Commerce (UKGCC), a trade association that promotes bilateral trade between the UK and Ghana. We are a member of the international network of British Chambers of Commerce. We have a membership list of one hundred and thirty-seven (137) companies and counting. We operate on the three platforms of networking, advocacy and trade services. We are a delivery partner for the UK's Department of International Trade; Department of International Development and Scottish Development International in Ghana.
I have spent over eighteen years of my career in senior corporate management roles in the fast-moving consumer goods manufacturing industry and media management where I developed an excellent track record of providing best practice legal and stakeholder engagement advice and support to both Management and Board.
In addition to successfully minimizing legal risk I have extensive experience in corporate reputation management, managing corporate compliance, executing corporate transactions, human resource management, procurement and managing key stakeholder engagements. I also now have experience in international trade promotion.
For one year prior to joining the UKGCC, I was Senior Associate at SESI LEGAL, Legal Consultants, Arbitrators & Notaries Public. From 2007 until the end of 2017, I was the Legal & Corporate Affairs Director for Accra Brewery Limited, the Ghana subsidiary of ABInbev, the world's largest beer company. I am also a non-executive director at a number of other companies.
2. Give us an overview of the scale of international trade for your member organisations before the coronavirus pandemic.
International trade accounts for 68.3% of Ghana's GDP (33.6% from Export and 34.7% from Import). Several of our member companies are involved in international trade in one form or the other, either directly or indirectly. Three of our member companies are major producers and exporters of food products from Ghana to Europe. Before the global COVID-19 pandemic, one of these companies relied solely on passenger flights for transporting its produce to buyers in Europe due to the proximity of those.
European airports to their retail clients. Demand and prices of produce was good. Frequency of shipments was between four and five times per week.
The gold mining companies were also reliant on passenger flights to transport gold bullion and our member companies operating in the value chain for these mining companies were thriving.
We also have several member companies operating in the logistics space including the company that manages the largest container port handling facility in West Africa.
3. Which sectors have faced challenges as a result of the coronavirus pandemic?
There have been several sectors that have had challenges as a result of the global pandemic, but I will focus on four:
One key industry is hospitality, travel and tourism. Ghana's Ministry of Tourism, Arts and Culture estimated that about $171M was lost to the industry from March to June 2020 alone; as a result of the mitigating measures (travel restrictions, partial lockdowns, border closure and social distancing) put in place by the government to control the spread of the COVID-19.
Another area is the import and export industry. Even though Ghana had no restrictions on import and export during the COVID-19 pandemic period, the general closure of borders, lockdowns and flight restrictions across the globe caused major disruptions and made import and export rather expensive particularly for businesses that were now dependent on charter flights for their cargo instead of passenger flights.
The health sector has faced several challenges in terms of access, supply and distribution of logistics and human capacity.
Finally, micro, small and medium enterprises in terms of sourcing of inputs, distribution, cash flow shortfalls and ability to service loans and debts.
4. Which industries have the most promising opportunities as a result of the pandemic? 
The pandemic dare I say, has opened doors for quite a number of industries in Ghana. 
For instance, the COVID-19 outbreak has reaffirmed the need for investment in both healthcare equipment and pharmaceuticals, as well as innovation in disease prevention and in-country drug manufacturing.
Furthermore, telecommunications businesses can help countries fast-track the acceleration process for digitization throughout society. This is the best time to drive the digital transformation agenda through digital adoption. Opportunities for technology companies are enormous, post-COVID-19 as technology emerged as a critical tool for both living and working, in the areas of collaboration tools that aid remote working, telehealth and robotics.
The need for Cyber and Data Security becomes important with online presence. The finance industry will also benefit from the shift in technology the future of banking and finance hinges on the adoption of innovative digital tools. From mobile banking apps and smart ATMs to virtual assistants and chatbots, the industry is poised to offer transactions with precision and speed, superior user experience and increased. There has also been a dramatic rise in E-Commerce since COVID-19, thus creating a growth in demand for fast moving consumer goods (FMCG). Warehousing service providers have therefore since an increase in the demand for short term warehousing facilities from FMCGs.
The Learning and Development sector also has great potential for growth. With customized blended learning emphasising online self-guided learning, remote learning will be the new normal, which would help in bridging the equity gap in education.
Local Supply Chain Industries is another area. In order to eliminate the high risks of single-source supplier dependencies and keep supply chain disruptions to a minimum, manufacturers and suppliers are now looking at sourcing, assembling and delivering from their own regions. This is because it goes without saying that it will be easier and quicker for trade between neighbouring countries on the same continent rather than across the oceans with markets in other continents.
The agriculture sector is gaining leverage as food security has gained greater importance with the emphasis being placed on localising the food value chain as well. Manufacturers and importers of international brands also have an opportunity to capitalise. Due to the closure of international borders, there has been a reduction in the importation of parallel products, counterfeit products and smuggling into the country of international brands. The legitimate license holders have therefore seen an increase in their volumes.
5. How can parliamentarians work with you to strengthen the work you are doing post Covid-19?
Parliamentarians should promote helpful legislation that can help countries recover quickly and manage future risks. They must engage more with the communities and provide support for some of the most vulnerable in their constituencies. Parliamentarians must listen to businesses and learn about the local business environment, opportunities to create prosperity in their individual areas and the challenges facing them. Parliamentarians must demonstrate leadership and good governance during this period.