Celebrating Commonwealth Day: CPA UK staff share their roots to the Commonwealth
Published 01 March 2021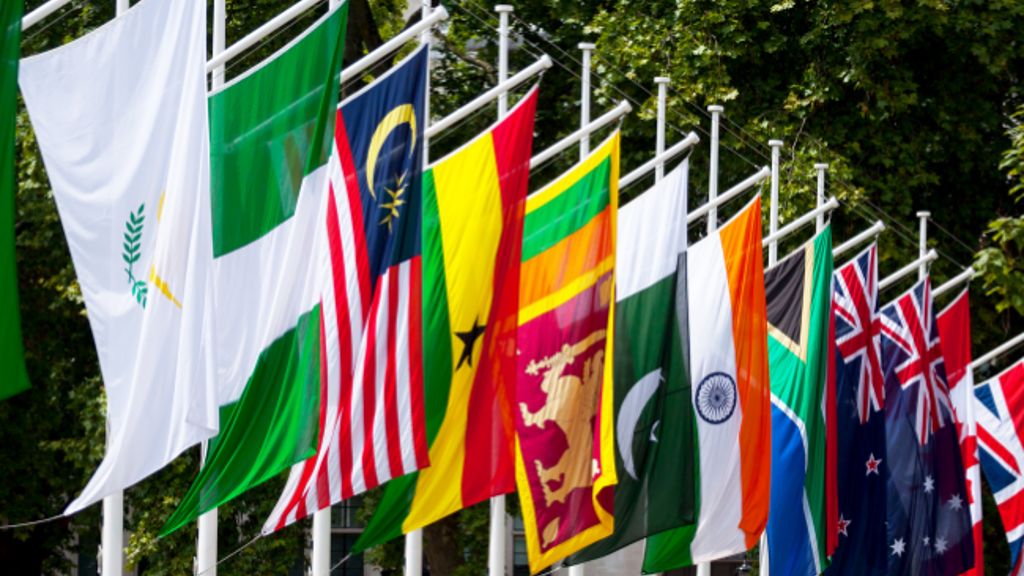 In the lead up to Commonwealth Day 2021, we are proud to share several personal connections that CPA UK staff members have with the Commonwealth.
We are celebrating their family history and diverse stories linked to the Commonwealth with five blog posts written by CPA UK staff members that share photos, recipes and poetry. As an organisation we are proud to share our personal connections to countries across the Commonwealth and the cultural contributions these countries have made to the UK.
Please click on the map below to choose a region and personal story from a CPA UK staff member to explore:
The history of Commonwealth Day has not always represented the values of inclusiveness, diversity, and equality. Commonwealth Day, under its previous name 'Empire Day', was held as a celebration of colonialism and the British Empire until 1958. We were reminded of this in June 2020 with events surrounding police brutality in the United States leading to wider discussions on racial discrimination and disparities, particularly effecting Black communities in the UK and beyond.
We recognise the importance of acknowledging this colonial history and actively addressing its legacy within our own work at every level. CPA UK staff established a Working Group on Racial Disparity to evaluate how the organisation's work may be contributing to particular narratives with roots in colonialism and imperialism, and how best to ensure CPA UK can play its role in making a positive change through its work. The CPA UK Executive Committee also support this by promoting racial diversity into all aspects of our work and processes and have recently appointed their first Racial Diversity and Inclusion Lead.

CPA UK's work is considered an important part of the conversation both as a Commonwealth organisation and as part of the wider UK Parliament community. CPA UK will not only continue to champion the values of inclusiveness, diversity, and equality on Commonwealth Day, but in all areas of its work.
---
This blog was written by Jessica Onion, Programme Officer on the International Partnerships Team, and Amy Knox, Project Officer on the Multilateral Projects Team, who are both members of the Working Group on Racial Disparity.