Balochistan Assembly Members discuss differing systems of parliamentary opposition during visit to Westminster
Published 30 May 2022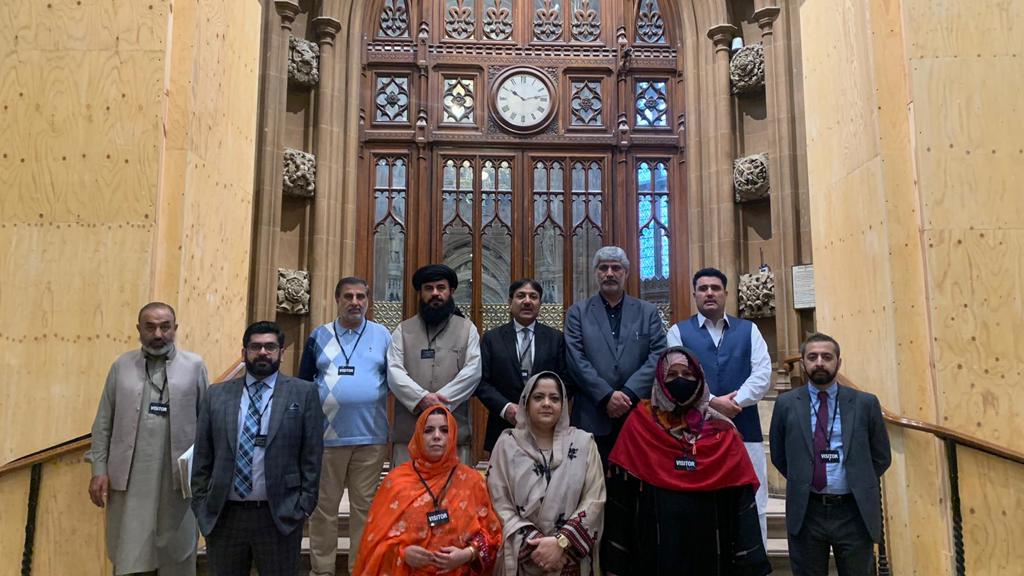 The working relationship between government and opposition was a key talking point when CPA UK welcomed a delegation from the Balochistan Provincial Assembly on the 25th May.
The diversity of parties represented formed the basis for discussions with UK counterparts, exchanging valuable insights into the different systems of opposition in the respective parliaments. In particular, Members from Balochistan were interested in the workings of the Shadow Cabinet, discussing the concept's applicability to the Balochistan Assembly, with Catherine West MP able to share her experience as Shadow Minister for Asia and the Pacific.
UK parliamentarians highlighted how their work as opposition MPs intersected with cross-party collaboration across the aisle, stressing the impact of their work within mechanisms such as Urgent Questions and All-Party Parliamentary Groups (APPGs). For example, in the context of the pandemic, Yasmin Qureshi MP described how the APPG on Pakistan was able to lobby the UK Government to ensure Pakistan was removed from the UK's 'red list' of travel destinations, whilst Naz Shah MP gave evidence regarding the APPG on British Muslims making important changes to religious burial rules during the Covid-19 pandemic.
Delegates discussed the merits of having a written constitution: the Balochistan delegation favoured the clarity of its written constitution compared to the UK's unwritten counterpart. They argued that the particularities of their political contexts, as well as factors such as the age of the parliaments, influenced the success of the different systems.
Members from Balochistan also enquired about the UK Parliament's system of Select Committees, which in reflection points to an opportune visit for the Balochistan Public Accounts Committee who will visit Westminster on 6 July to gain a deeper knowledge of such questions.