Ambassador Richmond: 'Trafficking is not inevitable and it can be stopped'
Published 19 July 2019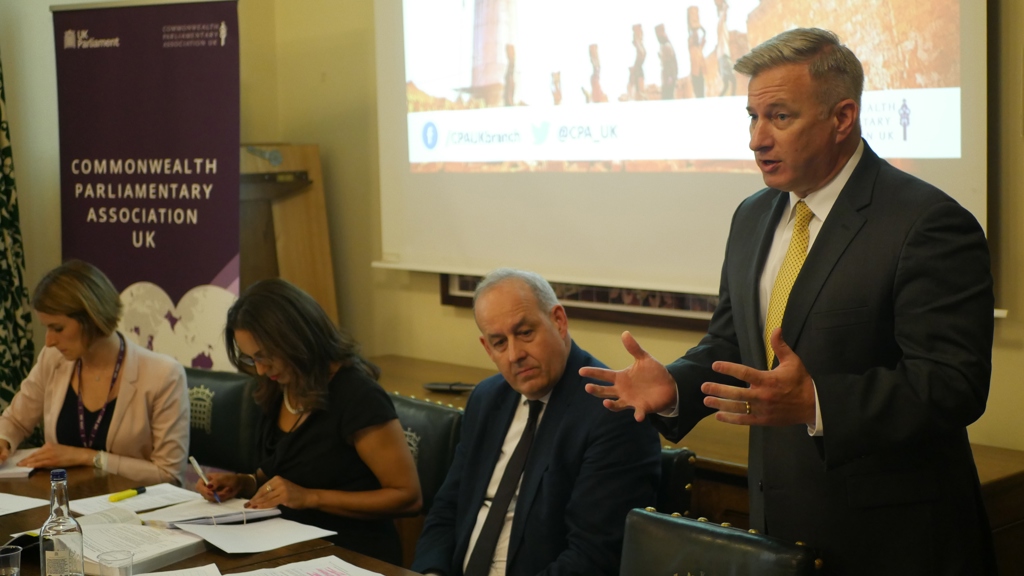 ---
John Cotton Richmond, the US Ambassador-at-Large to Monitor and Combat Trafficking in Persons, called for a change in narrative around the issues of human trafficking and modern slavery, stating that - despite the scale of the problem - it should not be treated as an inevitability and that it can be eradicated.
His words came at an event in the UK Parliament which explored the recent publication of the US State Department's 2019 Trafficking in Persons Report. The Report, overseen by Ambassador Richmond, includes 187 country narratives and serves as a 'call to action' for governments around the world to understand the challenges of human trafficking and how it pertains to their jurisdiction, as well as how domestic laws can protects victims and punish traffickers. 
Organised by the Commonwealth Parliamentary Association UK (CPA UK) the event also included contributions from Rt Hon. David Hanson MP, Head of CPA UK's Modern Slavery Project, Adeline Dumoulin, and Parosha Chandran, Barrister and Professor in Modern Slavery Law at King's College London.
Their contributions assessed global trends in efforts to combat modern slavery, human trafficking and forced labour as well as ongoing challenges and obstacles.
The event was attended by parliamentarians and civil society and was therefore an opportunity to assess the current trajectory of anti-trafficking measures and how best to focus resources.
CPA UK's Modern Slavery Project seeks to provide practical advice and support to Commonwealth legislatures in the pursuit of combatting modern slavery, human trafficking and forced labour. The project aims to encourage and facilitate a greater understanding of the national and international benefits of introducing modern slavery-related legislation and exchange learning.
The project received special mention in this year's Trafficking in Persons Report which highlighted its work with "Commonwealth countries to pass human trafficking legislation, using a tailored approach suited to each country's needs and capacity".