Second Commons Overseas Territories Speaker's Conference Takes Place in Anguilla
Published 11 May 2023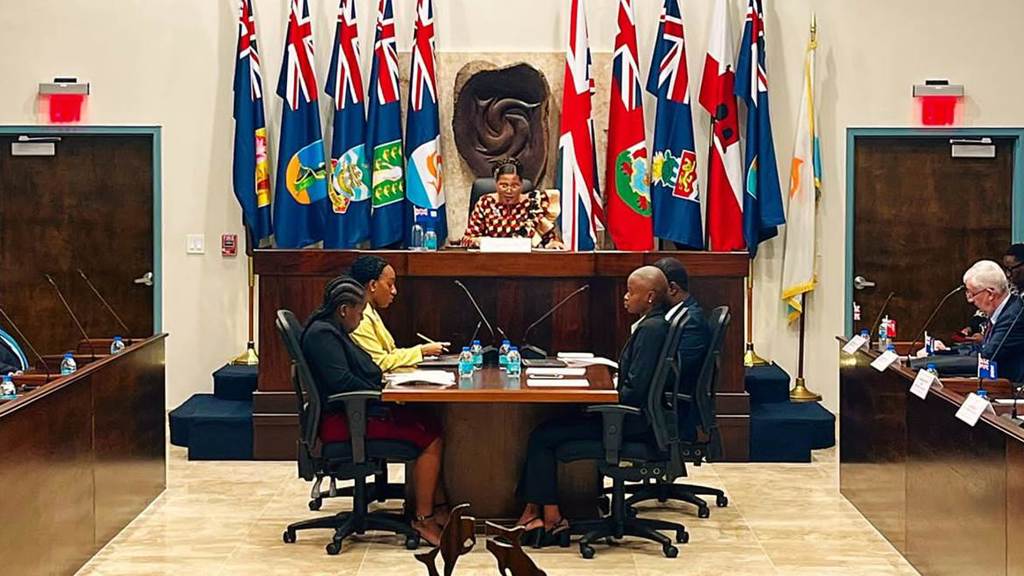 'Deepening Parliamentary Democracy in the Overseas Territories – Roadmap to 2023' was the theme for this year's Conference.
On Tuesday 4th April, the second Commons Overseas Territories Speakers Conference was opened with a special sitting of the House of Assembly in Anguilla.  
The Conference was an opportunity for delegates and representatives to engage on key areas of interest, from the status of parliamentary buildings and security for Members, to parliamentary procedure and the relationship between the UK and Overseas Territories.  
Hosted by the Speaker of the House, The Hon. Barbara Webster-Bourne, the Conference welcomed Speakers from Bermuda, Cayman Islands, Falkland Islands, Montserrat, Saint Helena, Turks and Caicos Islands, and the UK House of Commons. 
The Conference was also attended by CPA UK and CPA HQ, as well as other representatives from the Commonwealth Parliamentary Association regions. Parliamentary clerks, officials, and constitutional experts were also present. 
Engagement with the Overseas Territories remains an important part of CPA UK's work: CPA UK's Overseas Territories Project funded by the Foreign and Commonwealth Development Office and delivered in partnership with the UK's National Audit Office and the Government Internal Audit Agency provides direct support to the Overseas Territories on good governance and oversight of public finances. The recent Project's flagship Forum provided an intensive three-day programme of activities covering good governance practices.  
Through CPA UK's thematic work, a Trade Workshop for Overseas Territories, Crown Dependencies, and Devolved Legislatures provided the first multilateral space for discussion on trade and scrutiny matters after the UK's exit from the European Union. 
This year's Speakers' Conference has demonstrated the value of continuing the important discussions from the inaugural Conference held in the UK House of Commons last year, and we look ahead to the next.