Parliamentarians from all regions of the Commonwealth attend CPA UK's Westminster Workshop on Gender Sensitive Scrutiny
Published 17 June 2019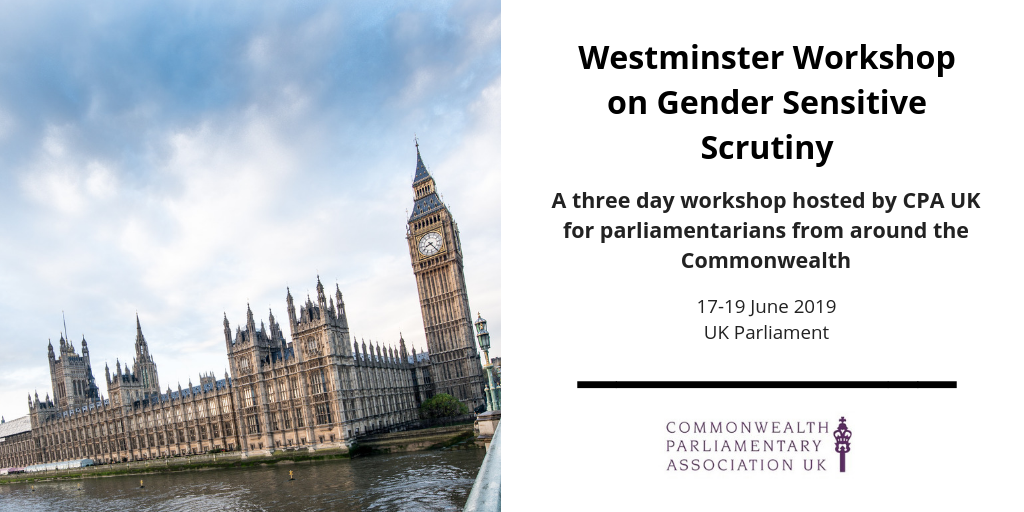 From 17-19 June 2019, parliamentarians from 25 legislatures around the Commonwealth will meet to discuss gender sensitive scrutiny of legislation and budgets.
40 parliamentarians from all regions of the Commonwealth will attend this three-day programme hosted by the Commonwealth Parliamentary Association UK (CPA UK) in the UK Parliament to meet other like-minded parliamentarians who wish to develop their skills in gender sensitive scrutiny. The programme will also enable participants to engage with ideas to develop gender sensitive legislation and budgets, and to develop gender sensitive parliaments that promote inclusion and champion diversity.
The programme features Jakob Kopperud, World Bank Special Representative to the UK and Ireland, Hon Fatoumatta Njai MP, Member of The Gambia Finance and Public Accounts Committee, and Sarah Fountain Smith, Deputy High Commissioner for Canada to the UK.
Rt Hon Maria Miller MP, Chair of the Women and Equalities Select Committee, commented:
'This Workshop brings together parliamentarians from across the Commonwealth to share good practice concerning the development of legislation, budgets and parliaments that work for everyone, regardless of gender.
Within the Commonwealth there is a rich network of expertise and knowledge, and I look forward to this opportunity to meet and work with my counterparts from other Commonwealth countries.'
To find out more about this Westminster Workshop, visit CPA UK's twitter page or visit the event page on www.uk-cpa.org.