Commonwealth parliamentarians attend week-long knowledge sharing programme in Westminster
Published 12 December 2019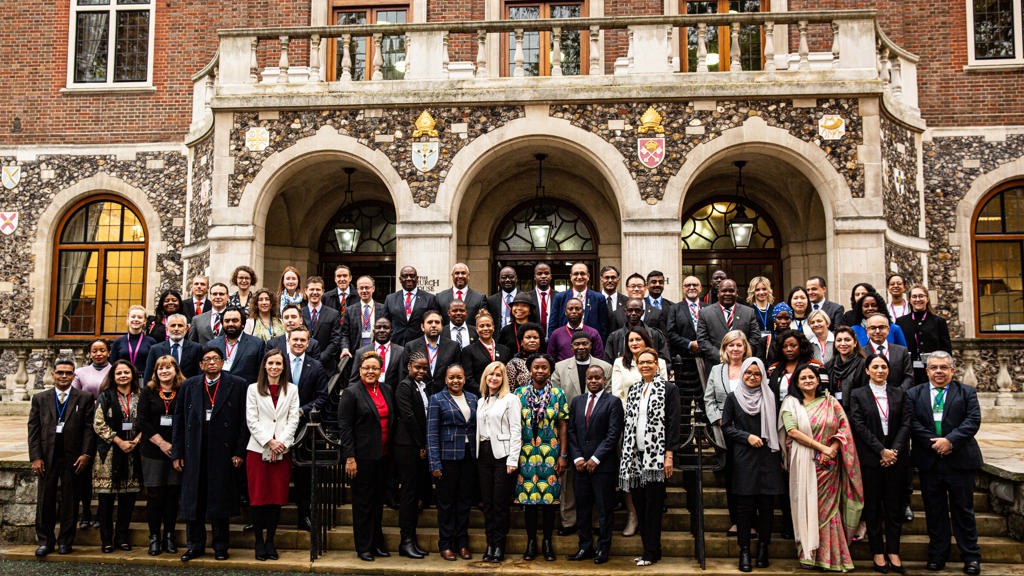 ---
Forty parliamentarians from over thirty-two Commonwealth legislatures have taken part in the Westminster Seminar members programme, designed to explore the role of a parliamentarian in an effective parliament.
Touching on a range of topics throughout the week, participants were able to hear from UK parliamentarians, academics and experts on areas including the pressures on a parliamentarian, holding the Prime Minister to account and the impact of committees. Commonwealth parliamentarians also shared their insight with colleagues, including on the committee systems of Gibraltar and Pakistan, and parliamentary privileges in the Ugandan context.
Opening Day
The Seminar keynote speech was delivered by the Rt Hon. Lord Boateng, who placed importance on maintaining ties within the Commonwealth, and the need for parliamentarians to have a sense of ownership over their parliamentary processes in order to ensure the effectiveness of their legislatures. 
With many participants keen to hear more on the current Brexit debate and state of UK politics, the Rt Hon Lord Boateng and parliamentary journalist Tony Grew held a discussion looking at the challenges currently faced by parliamentarians, including balancing party politics with personal views, expectations of constituents and the upcoming General Election.
Following this, delegates heard from a range of speakers from across Parliament including the Workplace Equality Networks and Diversity and Inclusion team, for a session focussed on Diversity within Parliament. This discussion gave delegates the opportunity to look at the work being done to adopt a more inclusive culture in Westminster, to improve diversity in all aspects including age and educational background, and ensure that Parliament is truly reflective of society.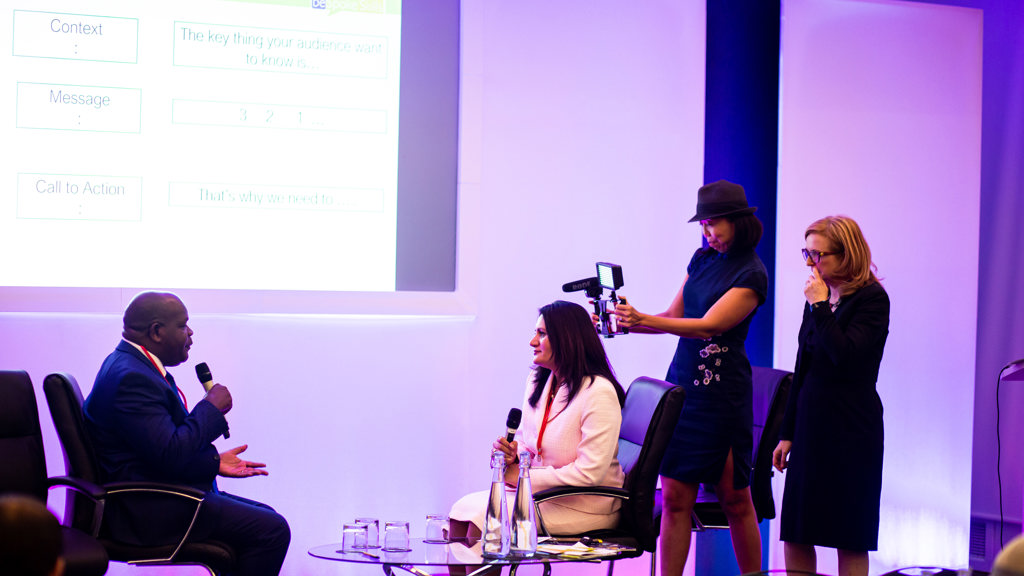 ---
Communicating Effectively
One key area of focus throughout the week was on the development of communication skills, for all aspects of parliamentary work.
A session was held on Public Engagement, looking at the importance of public participation in a parliamentary democracy, through the approach taken by the Public Engagement Team. Members heard about the different platforms used including social media, various outreach programmes and facilities such as the Education Centre, all used to increase public interest and transparency of parliament.
This was followed by a talk on Social Media and Democracy, which looked at the growing importance of social media in a parliamentary democracy, particularly for communicating with constituents and increasing public engagement, whilst also touching on the responsibility of parliamentarians to protect the public against misinformation. Delegates shared the innovative ways in which they use social media to better engage their constituents, including the use of WhatsApp groups, allowing for direct conversation with the communities they serve. 
The communications segment of the programme was concluded with a more practical session, led by Kate Faragher, Director of Bespoke Skills. This workshop consisted of interactive activities, including delegates filming one another giving self-introductions and describing their roles, eye contact exercises for more assertive communication and other practical tips for members to use in effectively getting their messaging across in their work.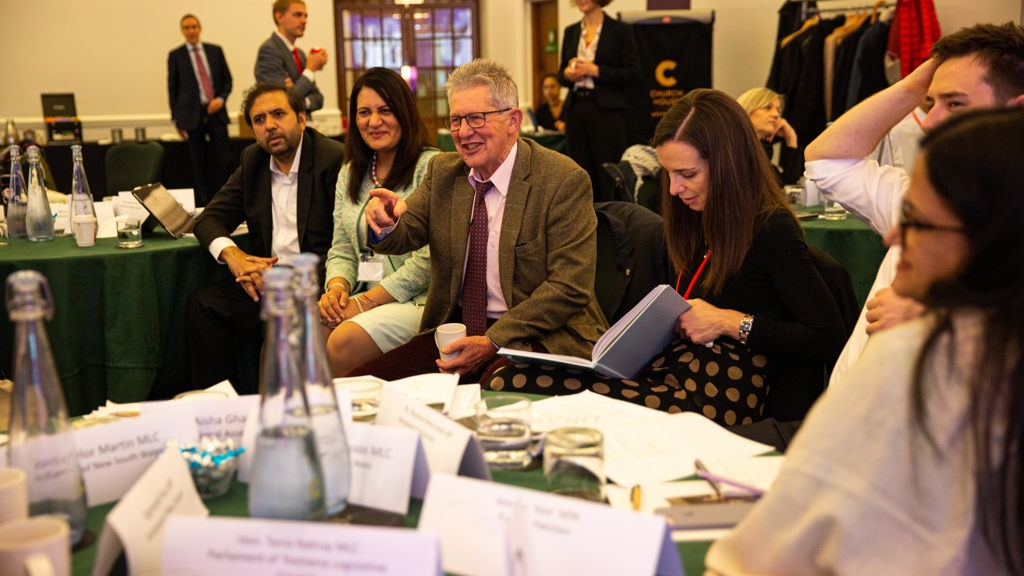 ---
Holding an Effective Committee Inquiry
With a focus on the scrutiny aspect of parliamentary work, delegates took part in a committee inquiry exercise looking at UK policy on cyber security. Using the skills gained in the communication sessions, delegates put into practice their assertive communicating and questioning techniques, to effectively scrutinise policy and run a successful committee inquiry.  
Facilitated by a Committee Specialist and Senior Clerk, members were tasked with conducting an effective inquiry, from preparing relevant questions, putting these to witnesses and preparing key recommendations based off the evidence heard, for report writing. 
A look at Local Governance
The week consisted of various visits, including a day at Guildhall, home to the City of London Corporation, focussed on local governance structures. With delegates from provincial assemblies and smaller legislatures, members were able to spend the day discussing democracy at the local level and how their work translates to the national level, in bringing about effective change. Throughout the day, delegates heard from members of the London Assembly, the Commonwealth Local Government Forum, as well as colleagues from Commonwealth legislatures sharing their experiences of best practice, innovation and challenges faced as a small legislature.
Closing Ceremony
The Westminster Seminar closing ceremony was held in the Palace of Westminster. Presided over by the Rt. Hon. Lord Haselhurst, delegates were congratulated on their completion of the programme, and were encouraged to maintain the strong networks built over the week to continue the knowledge sharing process.